If you are looking for setting up your own gym or fitness studio then you should always remember to pick the right gym equipment. Choosing the correct essential gym equipment will never hinder your workout schedule, thus allowing you a calm and composed workout to complement your fitness regime.
Building a gym might seem like a daunting task, but it can be done on a budget, and you don't need a ton of space, you just need to focus on the essentials. Focus on a few affordable key pieces, have a small footprint and meet exercise needs first. What's more, despite the initial costs, over time, building a gym will certainly save you money if you look for the equipment that is relevant and adhere to the exercises that you will carry on.
Key Factors To Consider Before Opting For Gym Equipment
Purpose – Are you looking to build strength, or is cardio more important? You need to prioritize items that meet your current fitness needs, especially if you don't have the space or budget for multiple pieces of equipment.
Price – While you shouldn't sacrifice safety or quality, you can often save money by choosing products with fewer high-tech features such as touch screens and Bluetooth capabilities.
Warranties – Even high-quality gym equipment can break, which is why it's important to pay attention to the type of warranty the manufacturer or retailer provides.
Customer reviews – Make sure to read several customer reviews, as they often provide honest feedback about the design, durability, and functionality of a product before buying.
Notable Gym Equipment Brands
Life Fitness – Five different brands are connected with the Life Fitness Family of Brands. The first is Life Fitness itself, and the other five are Hammer Strength, Indoor Cycling Group, SCIFIT and Brunswick. Out of these, Hammer Strength is the most popular in the Indian market. It deals mainly with plate-loaded equipment such as benches and racks. While there is equipment in the Life Fitness brand focusing on boutique gyms and home fitness solutions, Hammer Strength is more oriented to larger gyms and fitness centres.
Sports Art – It is a Taiwanese company that deals mainly in treadmills, ellipticals, cycles and other general gym equipment such as plate-loaded and dumbbells. It is one of the leading companies in the fitness equipment industry. The brand signifies green and environmentally sustainable technology in making its sports products. That is why it chose to call itself a Green Fitness Company. The name is justified in its ECO-POWR products that send back the energy generated from the workout back to the grid or inverter outlet to which it is connected.
Fitline – The brand had a presence in the industry for more than two decades. There are around 200 different kinds of products that you can explore on their website. The products are high in quality and a bit less expensive than the ones you get from the above-listed brands but more expensive than what you can get from your local brands.
KFS Fitness – Kavya Fitness Solutions has a good range of bikes and treadmills. Other than these, it deals mainly with fitness machines that are used by gyms and fitness clubs.
Viva Fitness – It is a premium brand for both domestic and commercial fitness equipment in India. It mainly deals in cardio equipment and has a considerable share of the market in this domain. It also has partnerships with many other equipment and gym accessories providers. Thus, it aims to create uniform solutions for gyms and fitness centres so that they do not have to turn to anyone else for anything they need for their gyms.
Top 10 Gym Equipment That You Should Consider Buying
1.) Treadmill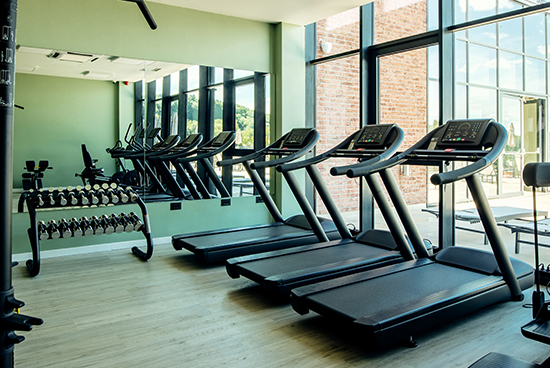 This is one of the most essential gym equipment that you can opt for. Invest in some type of cardio equipment. If you can afford it, you might be able to include several different types of machines. But if you can only afford one, then the treadmill is a smart choice. A treadmill has varying inclines and speeds and provides heart rate monitoring. Get a robust, commercial gym-standard treadmill if you can afford it, and check out the machines with virtual tracks or other add-ons if you're willing to spend more.
2.) Stationary Bicycle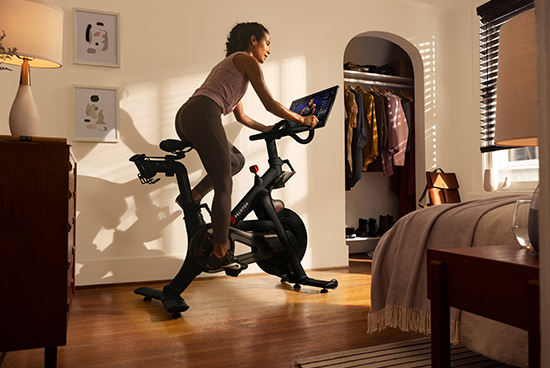 This is one of the most essential gym equipment that you can opt for. The stationary bike or cardio bike is an alternative to the treadmill and rowing machine for cardiovascular endurance training. A bike provides a low-impact way to get the heart rate elevated. Choosing a stationary bike emphasizes slightly different neuromuscular approaches to aerobic fitness.
3.) Fitness Ball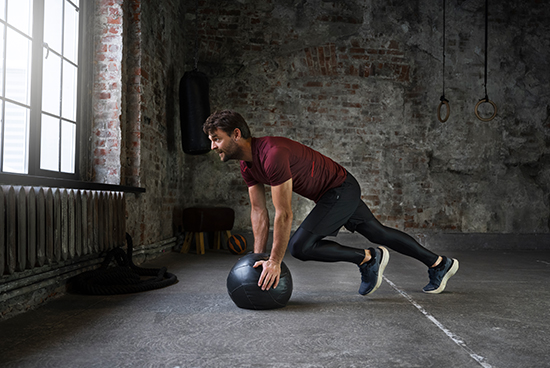 This is one of the most essential gym equipment that you can opt for. You can design a lot of exercises around a fitness ball, especially core exercises. It adds an extra stability challenge to moves like chest presses, bicep curls, dead bugs, or plank knee tucks. So, add it to your gym equipment arsenal.
4.) Rowing Machine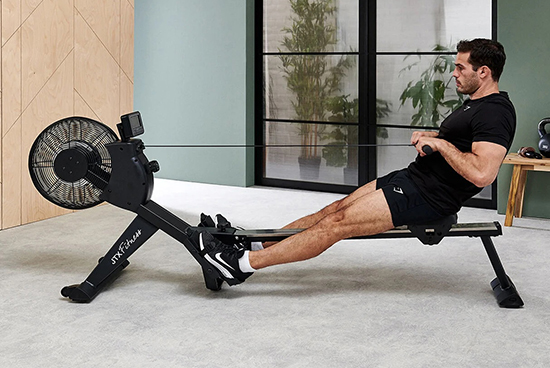 This is one of the most essential gym equipment that you can opt for. You can do a lot with a total-body rowing machine. Unlike the bike and treadmill that focus more on the lower body, the rower offers a head-to-toe workout, engaging the legs, core and upper body. Plus, it helps burn a ton of calories and is another option for low-impact cardio.
5.) Yoga Mat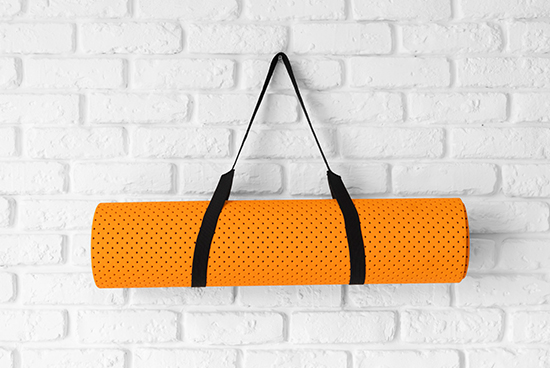 This is one of the most essential gym equipment that you can opt for. A workout mat is a simple yet essential piece of exercise gear for everything from yoga and stretching to weightlifting and high-intensity interval training. While there is an abundance of options to choose from. The Yoga Mat is one of the best because it's affordable, available in a variety of colours and styles, and hence is easy to clean. It also features a textured nonslip surface to keep you safe and secure while you sweat.
6.) Resistance Bands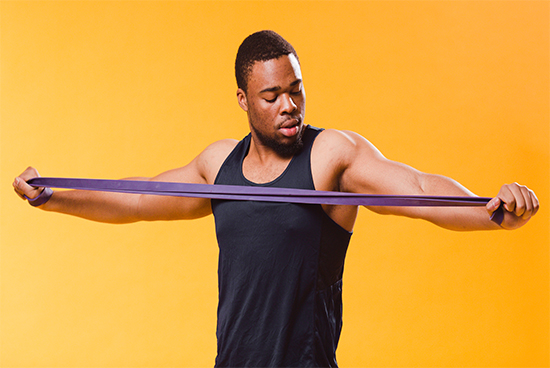 This is one of the most essential gym equipment that you can opt for. If your gym or fitness centre is tight on space, then choose resistance bands as it is compact and budget friendly, thus offering you the range of intensity that you are expecting for your workout. When shopping for resistance bands, keep in mind that most are colour-coded according to their tension level. Therefore, it's best to buy a set for maximum versatility. Many bands also include accessories, such as handles and door anchors, to improve your range of motion and allow for a greater number of exercises.
7.) Leg Press Machine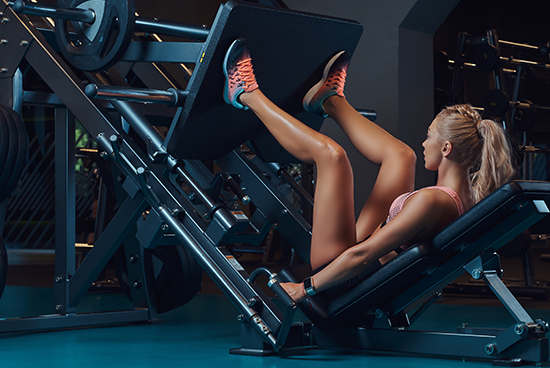 This is one of the most essential gym equipment that you can opt for. The leg press is one of the most needed gym equipment and is certainly a must-have for your gym or fitness centre. This lower body exercise equipment is beneficial to strengthen your quads, glutes, hamstrings, and calves. The leg press machine is an added advantage to prevent any sports injuries and hence to make your lower body strengthen at the level best.
8.) Kettlebell Weight Sets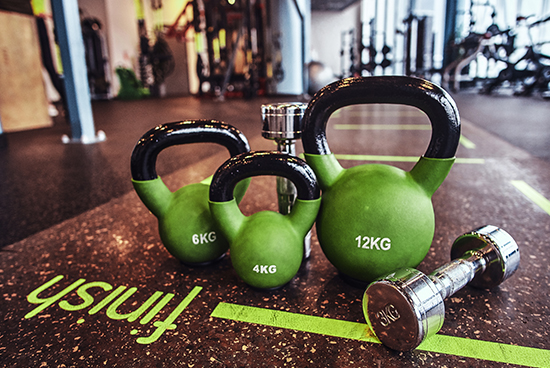 This is one of the most essential gym equipment that you can opt for. Just like dumbbells, kettlebells are the ones that are designed for softer landings, in terms of both noise and impact, and with the longevity of the weight in mind, since the coating protects the weight from scratches and damage while training.
9.) Jumping Rope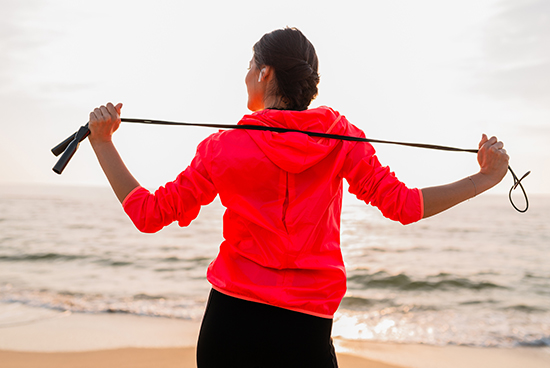 This is one of the most essential gym equipment that you can opt for. Jumping rope is a great workout for its range of motion, calories burned, weight loss and getting your heart rate up. This resistant jump rope proves that cardio equipment as essential as a jump rope doesn't have to be boring. With jumping rope, various exercises can be performed and hence it gives a boost to your overall cardio requirement.
10.) Punching Bag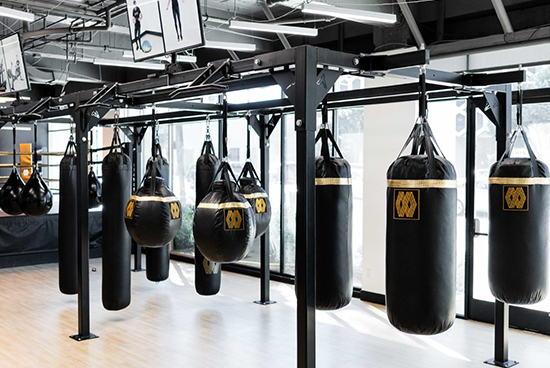 This is one of the most essential gym equipment that you can opt for. A punching bag is the best equipment that you can have in your gym. If you enjoy boxing, kickboxing, or mixed martial arts, a freestanding heavy bag and some boxing gloves are a great investment. The punching bag consists of a series of springs and it is designed to absorb shock and reduce noise better than its competitors.
Disclaimer:
The information contained in this article is for educational and informational purposes only and is not intended as a health advice. We would ask you to consult a qualified professional or medical expert to gain additional knowledge before you choose to consume any product or perform any exercise.