Fitness nowadays has a whole new domain and with the rising opening of many fitness gyms across the nation, the choice has been truly a cumbersome task. Gyms have started introducing many advanced modules of workout that certainly helps an individual to gain the utmost fitness that he/she is looking for. Bodyzone gym is one of that kind that offers a complete premium ambience for your everyday workout. The state-of-the-art equipment and top infrastructure at Bodyzone gym offer wholesome stellar services that you have always looking for.
Founded in 2004, with a vision to contribute towards Mission Fit India, Bodyzone Gym has been growing exponentially and qualitatively in offering training to its clients and escalating new levels at the helm of fitness. The trainers at Bodyzone Gym are certified by the top institutions of the international level and are well experienced in their widespread fitness field. Bodyzone gym consists of more than 50 cardio machines consisting of Woodway treadmills, Octane machines, Jacob's Ladder, Jacob's Stairway, Handcrafter, Rower, Matrix recumbent & upright bikes to make you move in full swing.
Speaking to Rajeev Biswas, from Sportz Business Fitness Magazine, Gurmeet Singh Arora the first-generation entrepreneur/ owner of Bodyzone Gym shares his thoughts regards to his entrepreneurial journey and setting up such an advanced fitness centre in Chandigarh.
Let's read him what he has to say regards in offering a wholesome fitness experience for the fitness enthusiast.
Q Kindly introduce yourself and what got you to start Bodyzone gym?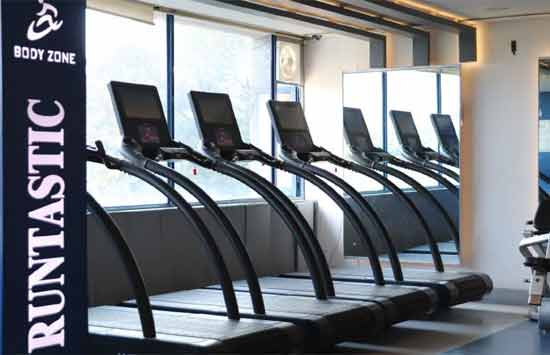 I am Gurmeet Singh Arora, first generation entrepreneur. At the time I took over the Bodyzone in 2015, my other started initiates in pre-schooling, schooling and skilling domain had already culminated into a multi-million collective net worth of Group companies. As usual, with success comes responsibility to maintain the success and take it further, which generally results in day to day stress and anxiety. If not checked in time, it takes a toll on your health and without health, everything starts falling apart.
I joined Bodyzone as a member and soon tasted the success of regular gym workout, in the form of minimal stress, extra energy at work and sharpness in focus to handle situations. In 2015 opportunity came and I took over the ownership of Bodyzone. I am Gurmeet Singh Arora, first generation entrepreneur. I am Chairman and Managing Director of GCS Group which primarily operates in Pre-Schooling, Schooling and Skilling domains.
I started my humble entrepreneurship journey with a solution/ service provider for assembled computers and its hardware. Shortly jumped into the education field by providing Contract based Computer Learning Project (Computer Teachers along with Computer Lab) to various schools and government institutions across Punjab and adjoining States.
Soon thereafter, started a public school which is known for being the first ISO and IT enabled school of Patiala/Punjab region. The school, BIPS, started in 2001 is now one of the best 10+2 CBSE schools of Patiala.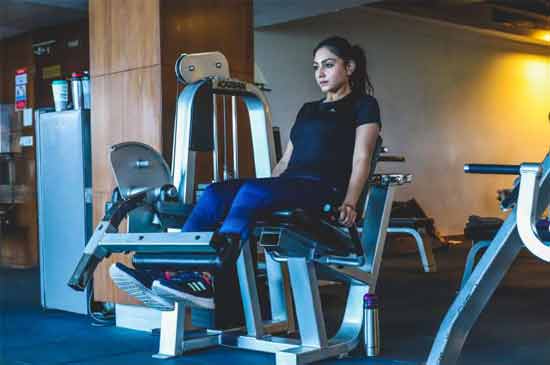 At the same time, joined hands with PTU distance education programme and built a network of above hundred PTU centers across Haryana State and Chandigarh UT and trained over 1 Lakh students collectively through these centres.
Thereafter joined hands with NSDC, PMKVY, DDUGKY and other skilling initiates of Centre Government and various local and state government programmes and contributed in making India a Skill capital of the world by training thousands of students and still counting. Before owning the Bodyzone, I joined it as a member to channelize my stress levels. After experiencing the success of remaining fit and stress free by regular workouts I decided to own a gym to contribute towards "Mission Fit India" in my own way.
Q Being the owner what excited you the most to set up a premium gym?
We all are part of society. In our own way we pay back to society. To become or remain a productive member of society, fitness is the key. I am excited to see the cream of the society, be it Doctors, Lawyers, Businessmen, Sports enthusiasts, Professional, Celebrities and university students using my gym to stay fit. By remaining fit they in turn stay focused, happy, and joyful at their respective works and contribute towards general good of the Nation.
Q Shed some light on the training sessions that is offered at your gym?
We are all unique and have distinct fitness needs. Bodyzone offers customized fitness plans to its members based on their fitness goal of weight loss, weight gain, muscle buildup, grooming up for coming wedding or festival celebration, etc. Bodyzone offers, group fitness classes, Zumba, Bhangra, Aerobic and Yoga and have world's best machines and equipment for gyming like, world famous Woodway Zero Impact Treadmill to protect your joints in long run, Jacob's ladder, cross trainers, ellipticals, and also others machine for workout of every part of your body.
Q Take us through your facilities that you offer to your members and what is the Unique USP of your gym?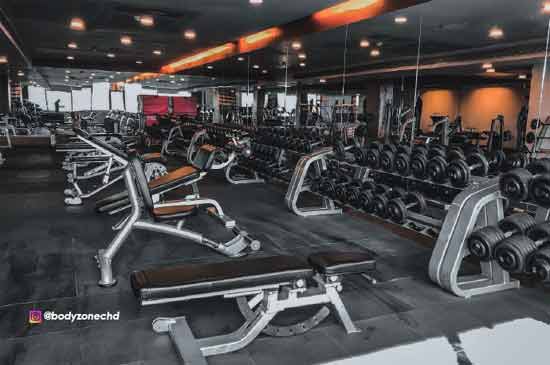 Fitness workouts is a discipline. It demands prepared environment, guidance and handholding by experienced trainers and No Excuse Package. The USP of Bodyzone is not only that we have the world's best machines and equipment or trained team of personal and group trainers, or 14000 sqft state of the art ambiance but is our No Excuse Packaging.
We offer 100% money back, if you do not like our services. We incentivize your regular workout by extending your fitness package to another year free of cost. We offer a premium dressing room facility where you can come directly from the office or go directly to your office after your workout session. We offer flexible payment plans. You give us an excuse not to do gym workout and we have a solution to take away your excuse. Your fitness is our singular objective.
Q Kindly share the subscription charges of Bodyzone gym and how many cities in North India have you covered so far?
We offer 100% money back, if you do not like our services. We offer flexible payment plans both Short duration, One Month, Three months or long duration One Year, Three Years packages. The subscription ranges from 9500/-monthly to Rs. 3800 per month depending upon the duration of the package taken by you. We have only one location at Sector 9, Chandigarh.
Q Being in the premium segment, how Bodyzone gym is different from other gyms in the market?
At Bodyzone the members are treated with the utmost care, warmth, and are provided with a highly professional environment. No wonder its members treat Bodyzone as their second home. The personal touch by its certified and well experienced trainers and assistance by supporters makes it different from the normal gyms.
Bodyzone is one of the largest select few gyms of the region, if not the only one, with 14000+Sq.ft. area, STEAM, SAUNA and fully functional Male, Female or Couple SPA. We have the world's best latest machines and gym equipment and a well experienced and trained Team of 60+ staff. Valet parking, premium dressing room, group classes, BMI reporting, personal trainers, and customized fitness plan as per your body needs and fitness goal. Master Trainer and CRM is assigned for customized touch base and feedback from every member.
Q What are the safety precautionary measures you offer to your members in your gym?
All the standard safety precautions are in place. Staff is regularly trained to abide by the safety instructions. All the COVID safety protocols are strictly followed. New Members are counselled and regularly monitored for any ill effect of workout and the pace of workout is allowed to be increased gradually only.
QShare some details about your trainers, their various accreditations and tell us about your client base?
Our trainers are certified from the top institutions of international level, well experienced in their respective field of expertise like, Weight Gain, Weight Loss, Muscle buildup, Celebration/ Festival grooming fitness.
Bodyzone is proud to have patrons from different life spheres. We have celebrities from Punjabi Film Industry, Sportspersons and renowned people from the Bureaucracy of Punjab and Haryana. We have professions like, lawyers, doctors, and sports enthusiasts. We have business persons like builders, developers, and premium retail stores.
Q What are the plans that you have in mind towards fitness amid the second wave of COVID?
We all may have different professions or body types or time constraints. But we all have one thing in common. We all have one life and several other lives of our family, our friends, our staff or our colleagues are either directly dependent or are influenced with any change in our lifestyle.
Therefore, fitness is not an option, but is our responsibility. To meet and beat any challenge of 2nd or any other wave of COVID or anything else, we are offering online personal training for those who cannot visit Gym. We are focusing more on Group Fitness Classes to make workouts lively and fun filled to beat the COVID blues. Our Gym workouts are specially being aligned on strengthening the lungs and deep breathing, as this body part is most susceptible towards while COVID infection. The goal is nothing should be allowed to cripple our fitness goals. Everyone can stay fit from the place & time of their choice to build a shield of positivity against COVID and also to beat lockdown restrictions in the way of getting and staying fit, healthy and hearty.
Q How has Bodyzone gym sustained in past during COVID-19 lockdown?
It was difficult, we sustained by keeping our spirits positive. We engaged in skill enhancement training for our staff. We have Invested this time in developing a system for providing our members with online fitness programs. We also invested in automation of our service to provide the best of the customer experience to our patrons. We have extended the membership period of our members to cover the recent lockdown period when Gym was not allowed to open. We sustained with the continual support and loyalty of our esteemed members. The online personal training and group fitness classes remained primary way to serve our customers.
Disclaimer:
The information contained in this article is for educational and informational purposes only and is not intended as a health advice. We would ask you to consult a qualified professional or medical expert to gain additional knowledge before you choose to consume any product or perform any exercise.