Fitness nowadays has been the rising concern for many, and with the onset of many gyms around the corners, DNA Pro Fitness is the one that has made its way to offer you a complete package of fitness, that you have always wanted. This fitness centre is equipped with all the possible facilities that one should need to achieve their fitness goals.
Speaking to Rajeev Biswas, from Sportz Business Fitness Magazine, Navpreet Arora the sole proprietor of DNA Pro Fitness Gym shares his thoughts behind setting up such an advanced fitness centre in Cuttack, Odisha. Being an owner of this fitness centre, Navpreet Arora is quite delighted to spread the knowledge and interest in fitness through his gym platform. Founded in 2016, DNA Pro Fitness Gym has the highest number of gym machines which is set up on a 6,200 sqr feet single floor, fulfilling all the fitness requirements.
Let's read him what he has to say regards in offering a wholesome fitness experience for the fitness enthusiast.
Q Kindly introduce yourself and what got you to start DNA Pro Fitness gym?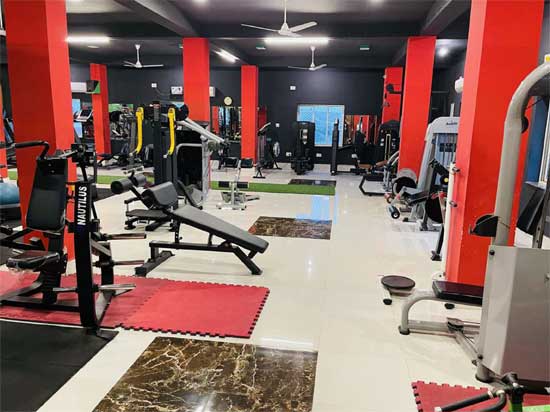 Hi, I am Navpreet Arora the sole proprietor of DNA Pro Fitness. I am an entrepreneur/athlete/actor (Ollywood industry). My passion and madness towards fitness made me crazy to start a fitness centre, providing all possible facilities for our clients to achieve their fitness goal. D-Dream, N-Nurture, A-Achieve. The full-form of DNA clients come in with a dream, we nurture it, and they achieve it. That is what DNA stands for, that is how the temple of fitness is known as DNA PRO FITNESS.
Q Being the owner what excited you the most to excel in the fitness industry?
I have competed and won many men's physique national and international events, henceforth, I love to share my knowledge & experience regarding fitness with each one and being an owner of a fitness centre makes my work easy to spread this kind of knowledge through a perfect platform. And nowadays each one of us knows the importance of health and fitness in our day-to-day life, we find ourselves lucky to help them and guide them towards a perfect fitness goal. A healthy life is a wealthy life
Q Shed some light on the training sessions that DNA Pro Fitness offers to its members?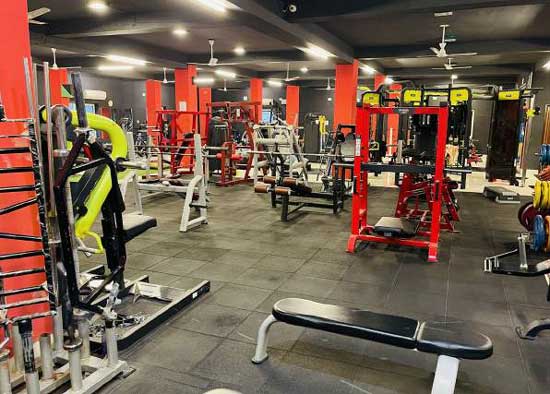 We have divided the training sessions into many categories like weight loss training, weight gain training, fitness training, cardio training, strength training, floor exercise training, core training, cross-fit training, stretching exercises, kettlebell training, trx training. The timings are as such Mon-Sat 6-11 am and 4-9 pm, which is divided into batches and sessions.
Q Take us through your facilities that you offer to your members and what is the Unique USP of your gym?
Apart from training, the facility that we offer is steam rooms (steam bath), shower rooms, locker room, changing rooms, waiting room, washrooms, massage (on appointment basis), diet plans, workout regime, supplementation chart guidance, personal Training. Besides all, our unique USP is the cross-fit 360° setup. We have the highest number of gym machines which is set up on a single floor, consisting of 6,200 sqr feet, catering all the above facilities. DNA Pro Fitness has the highest premium gym machinery setup, compared with other gyms in our state
Q Tell us something about your expansion plans if you have, within Odisha?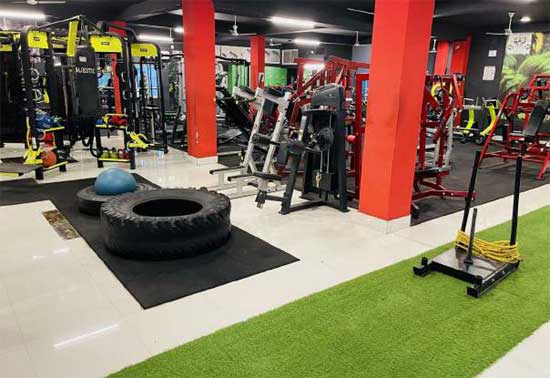 Presently our branch is at Cuttack, Odisha (Kanika chhak, above Reliance Fresh). Yes, planning for a branch in Bhubaneswar and few other cities of Odisha once the covid situation ends.
Q How will you consider DNA Pro Fitness different from other gyms in the market?
Our training technique, gym machinery's, ambience, hygiene environment, location and my presence make DNA Pro Fitness exceptional in the market. There is no need for comparison. When clients believe in you, then there is an utmost trust which clearly certifies the value of a gym and its facilities.
Q What are the safety precautionary measures you offer to your members in your gym?
Some of the safety measures taken in DNA Pro Fitness are as follows: –
Regular Sanitization /Oximeter test/thermal screening test
Hygiene environment inside gym campus
All-time medical assistant available for our clients (during working hours)
Many doctors are associated with us for help in time of medical emergency (if any injury caused inside gym campus)
Regular maintenance of all machinery to avoid wear and tear, this maintenance avoids the risk of injury caused during the workout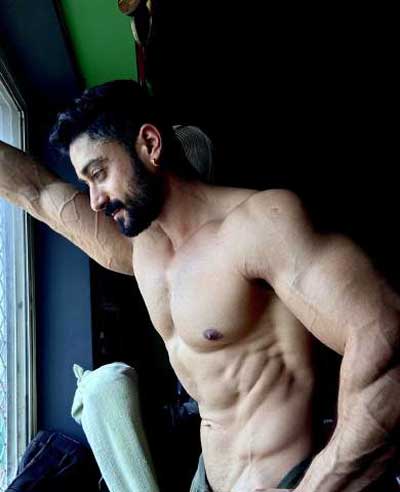 Q Share some details about your trainers, their various accreditations and tell us about your client base?
We have 3 different certified trainers, specialized in different field of training techniques. We have more than 300+ active client rotation presently and total enrolment till date has crossed more than 3500+
Q What are the plans that you have in mind towards fitness amid the second wave of COVID?
We have always taken care of the hygiene environment inside our campus from the very beginning. Sanitization has always been our priority. We have divided our clients into batches of 20 members provided with a time slot, as we have a space of 6,200 sqr feet, keeping in mind about the social distancing norms we have kept the machinery's apart and managing it with all possible measures which are to be taken for the safety and well-being of our clients. After each slot, the total sanitization procedure is followed and then the next slot is allowed after it.
Many of the facilities for the time being due to covid has been blocked temporarily like biometric entry, steam bath, aqua guard, common yoga mat, common weight lifting belts etc. At present strict rules are being followed for now, such as no entry without a mask, no workout without gloves, compulsory usage of disinfectant spray, thermal screening, oximeter check and our staff are always equipped with gloves and face shields.
Disclaimer:
The information contained in this article is for educational and informational purposes only and is not intended as a health advice. We would ask you to consult a qualified professional or medical expert to gain additional knowledge before you choose to consume any product or perform any exercise.