Whatever women do in her life always sets an example for many. To showcase such an example, we have Neera Pal, an IBBF senior athlete, who has been making quite a hustle in the male-dominated field of bodybuilding, breaking the stereotypical image associated with women that they can't lift, train and gain. Being active in sports her dedication to bodybuilding helped her to gain a rich and disciplined image. Besides all, she has also been known as B & C grade cadet in NCC.
In a bid to know more about her, Rajeev Biswas, from Sportz Business Fitness Magazine talks with Neera Pal, an IBBF & UPBBFA Athlete, Fitness Coach & YouTuber, where she vehemently shares her fitness story and the neverending hard work that led her to represent India on an international platform.
Let's read her what she has to say regards to her journey so far.
Q Tell us more about your life and journey so far?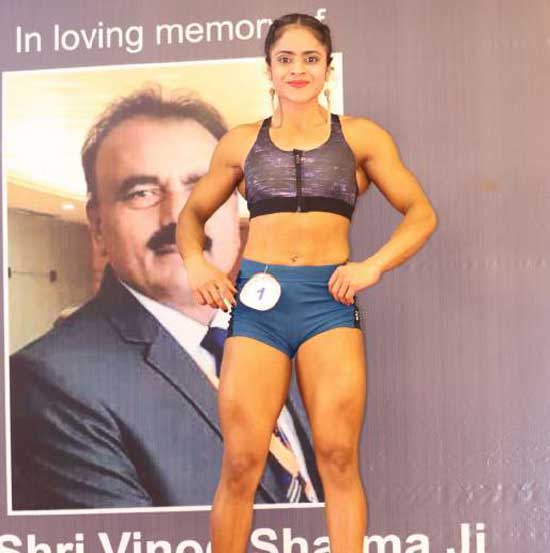 My name is Neera Pal. I belong to a middle-level sweet family. Talking about my educational background I have done B-Tech in Electronics and Communication Engineering from Vidya College of Engineering, Meerut affiliated to UPTU university. I am a gold medalist and Postgraduate Diploma in Yoga, Affiliated to the Ministry of AYUSH, Govt. of India (Shobhit University) / 2020.
During my engineering, I was very active in all types of sports and also an NCC -B & C grade cadet. I have been very passionate about sports since my childhood and this is the reason I am very focused on fitness. I have completed my B-Tech in 2015 and after completion of my engineering, I moved to Noida and started working with MCM and also joined Gym. I worked there for a year.
My father wants me to clear IES. So, I resigned from my job and I moved to Delhi and joined Made easy institute for my preparation. But somehow I am still concerned about my fitness and want to be a sportsperson. I have discussed it all with my father and elder brother and again moved to Noida and started working with TCS and also joined the gym again. After 6 months I have seen results in my body and I have decided to compete.
My Main Bodybuilding journey starts from here and I have competed for the first time in December 2017. From then I never looked back and competed in several competitions. Now, I am an IBBF senior athlete. I am also selected for International championships in 2020 but due to the corona pandemic, it was never possible for IBBF to conduct these championships.
Q How sports motivated you in building up such a stellar image, and so far what really admired you the most?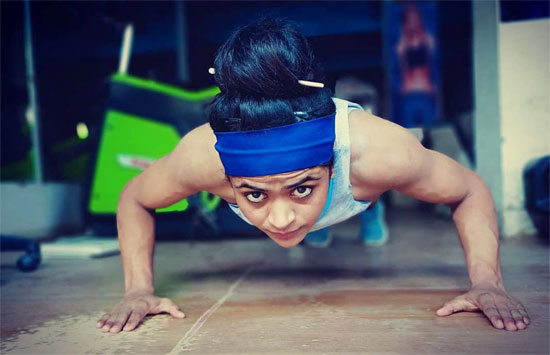 Sports are very important in everyone's life, it always keeps you motivated and the same goes with me. Bodybuilding is my professional outcome but doing the workout is my passion. It keeps me fit and helps me to create a rich and healthy image from inside to outside. You never know what's going to happen in your life but if you feel motivated the very next instance in your life will never be a hurdle.
People around the globe are connected with me through different social media platforms. I am very happy to connect with them and help them to lead healthy lives. People ask so many questions regarding their fitness goals and I love to guide them all. I create videos for them. Sometimes I took live sessions. This is very fascinating. I also trained thousands of students in my gym and it's very admirable for me when they call me Guruji. It's very respectful and disciplined.
Q Share your opinion over women brigades coming in bodybuilding?
Bodybuilding is a very passionate sport but it has so many limitations and our society is still not ready to accept equality in this sport. Now, Women's Bodybuilding is evolving. There are so many categories like women's bikini, women's physique, women's sports figure, and women's bodybuilding. My opinion is they are doing good and are more concerned about themselves instead of thinking about society.
Q Tell us something about your experiences regarding joining NCC?
It was a life-changing experience. I think everyone should be a part of it. They will guide you on how to lead your life, I mean complete life discipline. They will train you like an army man. They taught me how to cook in any environment for your survival, how to fight, how to fire a gun (They taught me SLR and LMG guns), rope climbing, mountain climbing, they taught me several games most important running to boost your stamina like cross country running. There was forest training like the use of the campus, learning all directions through sun rays, setting up of campaign tents, etc. It was a marvellous experience.
Q Kindly take us through your everyday workout training?
My routine is very simple like:
Monday: Back Training + 15-30 Min Cardio
Tuesday: Bi-Tri Training + 15-30 Min Cardio
Wednesday: Legs + 15-30 Min Cardio
Thursday: Shoulder + 15-30 Min Cardio
Friday: Chest + 15-30 Min Cardio
Saturday: Legs+ 15-30 Min Cardio
Q During your journey of bodybuilding, how have you managed to take care of your personal life?
As I have mentioned earlier you should be disciplined while you are a part of any sport. My day starts from 4:00 AM because I have to open my gym at 5:00 AM and before that, I have to prepare my meals and most importantly if you are a bodybuilder or a sports athlete and you want to be on top of the ladder then your professional life is your personal life. My gym timings are from 5:00 AM to 10:00 AM and 5:00 PM to 10:00 PM in the evening. After 10:00 AM I have 2-3 personal training sessions. Bodybuilding is a diet sport so I must maintain my diet throughout the day. My day usually ends at 11:30 PM in the night and it is throughout the year.
Q Tell us something about your family?
My family is very supportive and stands with me always. I have 9 members in my family. My father, My Mom, 2 brothers, 2 sisters, My Bhabhi, my nephew, and me. A sweet family. My father is a teacher, my mother is a homemaker, my elder brother is an engineer and his wife is an HR, my younger brother is studying doctorate, my younger sister is studying hotel management from IHM, and another younger sister is in school and last it is me as a professional bodybuilder.
Q As a part of your daily routine, tell us something about your diet and also tell us your favourite cheat day diet?
My diet usually contains High Protein, Medium Carbs and LowFat foods, Well, some cheat diet that I often take are Pizza, Soya chaap in snacks, Gajar ka halwa, kaju katli, besan ke ladoo, and petha in sweets.
Q We would like to hear something from you on supplements. Do you favour recommending supplements for building muscular strength?
Yes, Supplements are necessary to take while you are preparing for championships. Normally anyone can consume whey protein after a workout and BCAA during the workout.
Q If you can also suggest any supplements that can be taken by individuals especially women who are training for bodybuilding to help them build their muscles in a better way?
Whey proteins, BCAA, Creatine, Glutamine, Vitamins, Calcium, Omega 3. They can also take it from food but normally we cannot get much nutrition's daily from food only. So, we must take supplements additionally.
Q Your message for the women's around in this challenging world?
Very Simple do not let anyone control your life. Be motivated & confident enough to take steps. Fix your goals and work to achieve them. Make mistakes, it is good to commit mistakes because you can learn more from your deeds instead of other teachings. Take risks, only risks can take you towards your goals. This is my experience and I have learned a lot from it.
Disclaimer:
The information contained in this article is for educational and informational purposes only and is not intended as a health advice. We would ask you to consult a qualified professional or medical expert to gain additional knowledge before you choose to consume any product or perform any exercise.