An actor who went out to become an athlete for India actually became a successful cine star. Yes, we are talking about none other than Thakur Anoop Singh, who has inspired us with his bodybuilding journey. Carrying a stellar physique, his versatility has been showcased on-screen as Dhritarashtra, in the 2013 star plus television series Mahabharat. Being passionate about fitness, he has sculpted his body as one of the most attractive looking physiques in the world.
However, speaking with Rajeev Biswas, from Sportz Business Fitness Magazine, Thakur Anoop Singh gets candid with his transformation journey and the challenges that he has faced so far. The self-made actor had represented India globally and won titles such as Mr World and Fit Factor Mr India 2015. Let's find out some of the insights of his workout training, his diet, and his journey so far that influenced him to carry such a stellar physique.
Q Hi Anoop, tell us more about your life and journey so far?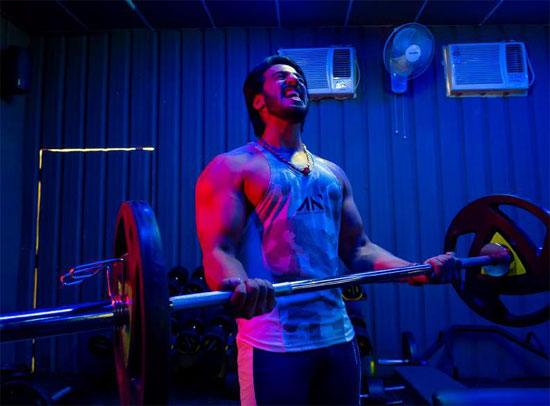 Thakur Anoop Singh; as grand as my name sounds, I'm a very simple man at heart. I'm a simple man with a great passion for art whether it's in the form of acting, music or sculpting my body which I also think is a form of art! The journey in my life until now has been a series of exciting challenges that led me to believe in myself and become stronger with each step. So far, it's been amazing!
Q Can you briefly introduce yourself to us and also tell us something about your journey in bodybuilding and how it happened to you?
So, I've been an average student in school year's but always loved athletics for some reason like long jump and high jump. At the age of 19 I flew alone to US with a passion of learning to become a pilot. I became one and came back to look for a job in an airline but then global recession made me turn towards a new career of acting. One thing that was common all these years was the passion for fitness that kept me fit and in good shape all through the year. But I didn't take fitness up professionally until 2014. Bodybuilding happened out of anger or frustration within myself. Actually, 2012 to 2014 I was playing the blind king Dritarashtra on star plus's mahabharat for which I had to put on a lot of weight to look like the old king' show got over and I was certain I wanted to do something big, but the roles I was wanting to do I wasn't getting them because of my flabby body that's when I decided to change my physique and make it as one of the most attractive looking physiques in the world! Hence bodybuilding!
Q As an actor, how have you managed to carry acting and bodybuilding together?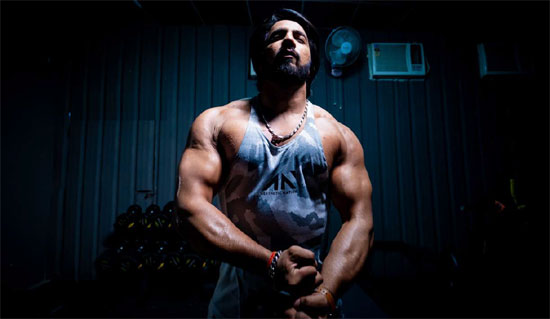 For me, fitness is an addiction. Once you see results, you'd never wanna go back to the old habits. I always say, first I made my physique then it's my physique that made me. Due to this I got stronger roles to perform, showed an extreme side of masculinity on screen which was loved and respected. Plus, to me having a good physique is a sign of prosperity and good health. I consider my body as a temple that motivates me to keep it well sculpted from outside and clean from inside QShare some of your experiences about winning titles of Mr Asia, Mr World and Fit Factor Mr India 2015? I feel immensely happy to have won these titles. To be able to represent my country, India as Mr. World, on a global level, is an achievement in itself. Winning the title of Fit Factor Mr. India is again amazing; because you know that you have these lot of people really looking up to you for fitness motivation, and that you drive them to be fitter in life; what's better than that?
Q During your initial stage what sort of struggle you faced?
And share your opinion about aspirant actors who want to be an athlete cum bodybuilder? I've faced a lot of hardships when I was just starting out. I had to deal with a lot of rejections, 129 auditions to be close to precise, and also break a lot of stereotypes on how guys with excellent physiques can't be actors- actually, I'm still doing that. People are used to seeing actors a certain way, and I'm trying to change that. Making the physique and skills more relatable to a common man is what I am trying to achieve. My opinion? I think my example says it all' an actor who went out to become an athlete for India actually became successful at it as well. It's all hard work, perseverance and faith that leads you to become one but then you gotta ask yourself one thing "what next?"
Q Kindly take us through of your everyday workout training?
So, days when I am not shooting I workout almost 5 hours a day. Which in a week includes 2 hours of muscle training in the morning at the gym to 3 hours of Cardio in the form of Taekwondo, Dance or Mixed Martial Arts which I split through the week. Days when I am shooting, I manage to still hit the gym for 2 hours after my shooting schedule that is a mix of cardio first 30 mins and then weight training.
Q Tell us something about your family?
I belong to a Hindu, Rajput family whose origins are from Udaipur, Rajasthan state. I am the second son in the family of lawyers. My father is a very senior Advocate and an ex public prosecutor from Bombay High Court having a career span of more than 40 years' experience. So is my brother a Criminal/ Civil Lawyer. Have my sister who's a dentist and my mother who's a homemaker. So, I am the only person in my entire khandaan who has stepped into an extremely different career like acting and the experience has been a beautiful one.
Q Kindly tell us something about your diet as a part of your daily routine? Also, tell us your favourite cheat day diet? I have five small portion meals a day to keep my metabolism in check, and I avoid eating junk food! I'd advise you to lessen the carbs from the meal and add more protein sources to your diet for lean muscle gain. This will help keep you proportionate and sculpt the body and gain some muscle. I also try and include lots of fruits in my diet like kiwi, bananas, watermelon, and dragon fruits.
Some of my cheat foods are Butter chicken, Methi malai mutter, chicken biryani, kheer damnn! Lemme stop!
Q We'd like to hear something from you on supplements. Do you favour recommending supplements for building muscular strength?
Finding the right protein supplement is a must if you are on a diet. An Isolate of protein if you can find any can be taken post every workout within 30 mins with water or milk for the best muscle. If you're vegetarian, you can include a lot of tofu and veggies in their diet with protein isolate supplements for better recovery and also gaining lean muscle. Regards to recommending supplements, well I've been using supplements for many years now and it's very safe depending upon which brand you are consuming. A lot of times we over workout and fail to give the body the protein required through food which is where supplements fill up for us. 30 mins immediately after workout in a shaker of water makes you full and also energetic there by fulfilling your protein requirements to quite a lot of extent!
Q Shed some light towards your upcoming projects in bollywood or in TV, and any message for youth for today's generation?
I just wrapped up shooting for my film, Khilaadi. And now I'm looking forward to starting shooting for my next Bollywood film, Singam 3.
Disclaimer:
The information contained in this article is for educational and informational purposes only and is not intended as a health advice. We would ask you to consult a qualified professional or medical expert to gain additional knowledge before you choose to consume any product or perform any exercise.