Bodybuilding in India took a few eras to develop when it was a common sport in many countries. Bodybuilding being a foreign sport, still, there is a lot more to do to bring the sport to everyone's reach.  Despite the facts like low-income sport and struggling career to choose, Indian bodybuilders are sweating hard in the gyms to share the same platforms globally.
These bodybuilders have played a pivotal role in starting a bodybuilding cult in India, and yes in the last few years in the ambit of the fitness industry, bodybuilding is also making its mark in the domain. One can apparently foresee the golden future of Indian Bodybuilding in India.
In this article, we have enlisted top Indian Bodybuilders who have made India proud a several platforms like the most coveted Olympia and Arnold Classics.
Top 10  Indian Bodybuilders that have embarked Bodybuilding cult in India.
Mukesh Singh Gahlot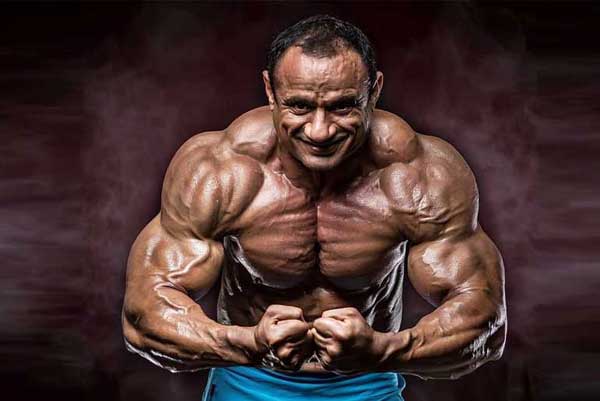 Mukesh Singh aka 'Guruji' is a renowned Indian bodybuilder, who has made India proud at several bodybuilding competitions and has won multiple accolades for the country. The most esteemed bodybuilder of the Indian Bodybuilding fraternity, Mukesh Singh holds the national record of winning 4 times Mr. India Title (2008, 2009, 2010, and 2012) and a pro – Olympia powerlifting championship.
Rarest of the athletes who have made in both iron games of Bodybuilding and Powerlifting, Mukesh Singh is a true champion and a decent person who has been inspiring a lot of budding bodybuilders to venture into this game.
Murli Kumar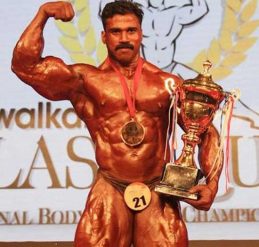 Murli Kumar is currently serving as a software engineer in the Indian Navy, who began building 10 years ago.
Murli was ranked under the top 10 bodybuilders in 2013. Murli is the winner of the prestigious Mr. Olympia title 6 times, and Mr. India title for 2 times.
Wasim Khan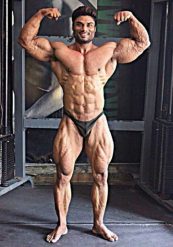 Wasim Khan won the International bodybuilding fitness Federation Championship (IBFF) that held in Slovenia in 2015.
Apart from his great achievement in 2015 IBFF he next aims to win the coveted Mr. Olympia title and has also been crowned as Mr. Universe.
Rajendra Mani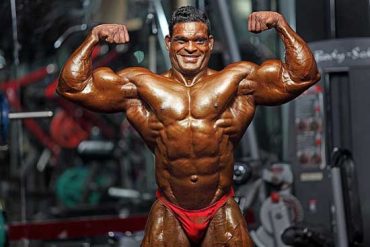 Rajendra mani is a former Indian Air Force officer, who offered his services for the nation for 15 years. In 2015, he became the winner of the 5th world bodybuilding and physique sports championship held in Hungary
Also, Mani is the winner of both champions of champion titles and Mr. India 8 times.
Sangram Chougule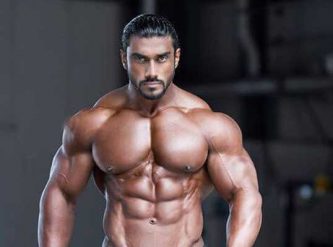 Sangram used to an electrical engineer before becoming a popular name in the world of bodybuilding. In 2015, Sangram has crowned Mr. India that made him Mr. India Champions six times.
Sangram won the prestigious Mr. Universe title in 2012 in the 85 kg category for bodybuilding championship held in Bangkok, Thailand. Also, Sangram is the five-time winner of Mr. Maharashtra.
Subhash Khamkar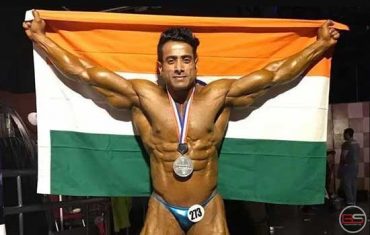 Suhas is presently working for Central Railways of India and is the 10-time consecutive winner of Mr. India from 2004 to 2015 and 8 times the winner of Mr. Maharashtra.
In 2010, he became the first Indian champion of Mr. Asia. Also, he is the first Indian bodybuilder to get the star award and won the Mr. Olympia amateur.
Raymond D'souza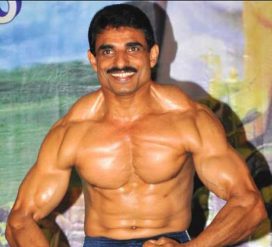 Raymond D'souza in 1990, won Mr world title. He won the Bharath Kesari title in the All India Body Building competition in 2010 in Chhattisgarh.
He topped the superclass category and played a prominent role to make bodybuilding a popular sport in India. D'souza is the recipient of Bharath Kumar, Bharath Kesari, Bharath Shreshthta, and Bharath Shree titles.
Amit Chhetri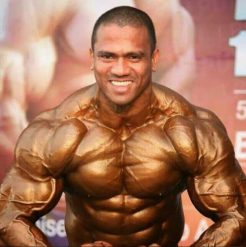 Amit won gold in Mr. India federation cup in 2007 and silver in Open Senior Mr. India in 2012. He won Chhetri won the Champion of Champions' for federation cup title in 2013.
Amit won gold in the 100kg category of Fairfax World Police and Fire Games held in the US. Since 2006, he is the constable for the Uttrakhand police.
Hira Lal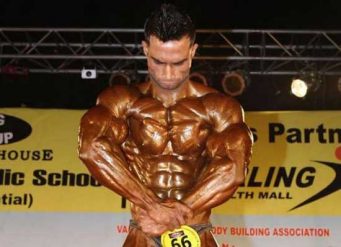 Hira Lal won 65th World Bodybuilding Championship and crowned Mr. Universe. He won Federation cup for 8 times, National Gold medal thrice, and Mr. India title twice.
In 2000, he won Jr Mr. India, Mr. Asia in 2010, gold in Mr world in 2011, silver in Mr. Olympia amateur in 2012, and Arnold Classic amateur in 2012-2013.
Varinder Singh Ghuman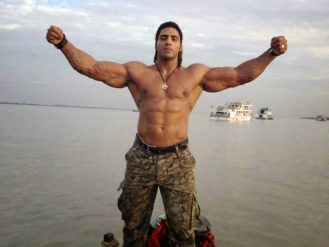 Apart from being bodybuilder, Varinder is a wrestler as well. Varinder promotes Arnold Schwarzenegger's health products throughout Asia. He won Mr. India title in 2009.
Ghuman was also a protagonist of a Punjabi film called Kabaddi once again in 2012 and rumors are that we can see him acting with Salman khan.
Disclaimer:
The information contained in this article is for educational and informational purposes only and is not intended as a health advice. We would ask you to consult a qualified professional or medical expert to gain additional knowledge before you choose to consume any product or perform any exercise.