Since we were young, we have been told that in order for our bodies to obtain vital nutrients like vitamins, minerals, amino acids, and enzymes, we must eat a variety of nutrient-dense foods. An analysis of national surveys revealed that some age groups are more likely to have insufficient vitamin and mineral intake. Not everyone can have a nutritious diet due to our contemporary lifestyle and the poor quality of food; it is where the need for supplement intake arises.
What are Supplements?
Dietary supplements are goods designed to fill nutrient gaps left by a person's diet. They are not medications and are not intended to treat or cure any illnesses. They contain one or more nutrients that can be added to a person's diet to improve it. Supplements can be taken orally or typically as pills, liquid, powder, or tablets, for example.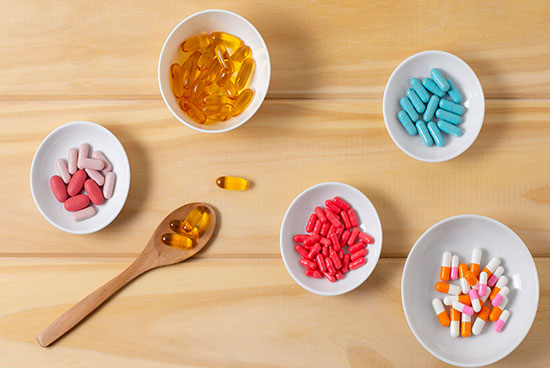 Supplements cannot take the place of a healthy, balanced diet. Fruits, vegetables, grains, protein, and good fats should contain the majority of the nutrients required to live a healthy lifestyle. The majority of European nations encourage consumers to prioritize nutrition guidance based on foods. Even while eating a balanced diet, some groups, such as pregnant women, people taking certain medications, and people with diseases where the body needs more nutrients, may need supplements.
Benefits of Supplements
When your diet is deficient in certain nutrients or medical conditions caused by nutritional deficiencies, supplements can fill the gap.
It can address deficiencies, such as those in Iron, Vitamin, and others
Additionally, they are designed to lower the risks of diseases including diabetes, hypertension, and birth abnormalities, among others.
Antioxidants found in some supplements help lessen the toxicity of chemotherapy medications.
It should not be used as a substitute for your diet, despite the fact that it makes the claim that it will give your body nutrients. It makes sense to take supplements only when a specific deficiency has been identified, and they should be prescribed by a nutritionist or physician.
According to certain studies, taking supplements has enhanced nutrient intake. The Food and Drug Administration (FDA) does not regulate supplements; thus, they are not required to have all the contents listed.
What are Self-Prescribed Supplements?
Some individuals believe that taking supplements is healthy since they supply nutrients. Without a valid basis, the consumption of supplements can interfere with the body's regular processes. Self-prescription is a behaviour in which a person treats health issues with drugs without seeking medical advice. Supplements that are self-prescribed may have harmful consequences on the body.
Side-Effects of Self-Prescribed Supplements
Our body requires specific amounts of various nutrients. There is no need to take supplements if the food provides all the nutrients required.
The body's regular metabolism can be impacted by consuming large amounts of a certain drug. For instance, vitamin B6 can harm nerves when taken in high doses. Similarly to this, consuming too much vitamin C might result in diarrhoea.
Many elements, including selenium, boron, and iron, can be harmful in large doses. Supplements and other medications may interact negatively, according to some research. As an illustration, vitamin B6 ingestion reduces the effectiveness of anti-seizure medications.
Marjan Moghaddam, DO, a family medicine nutritionist/physician at Henry Ford Health System 4, says, "If your doctor prescribes a certain supplement because of a certain nutritional deficiency, you should absolutely take it."
To prevent hazardous interactions, it is advised that you let your nutritionist or doctor know about any other medications you are taking if you are instructed to take a specific supplement. To prevent pre- or post-surgical consequences, it is important to let the doctors know about the supplements you use if surgery has been set.
Supplements That May Not Require a Prescription
It has long been believed that taking supplements without first talking to a doctor or nutritionist is dangerous. This is true because the majority of supplements have the potential to have negative side effects when taken in excess. However, there aren't many supplements that are water-soluble. When taken in excess, these supplements are quickly eliminated from the body. Oil-soluble supplements stay in the body, where they can build up and have negative effects.
Conclusion
A dietary supplement's safety is influenced by its chemical makeup, physiological mechanism of action, and dosage. The lesson here is to only take supplements if they are truly necessary. They should be recommended by your doctor or nutritionist.
Try to receive all the nutrients from a well-balanced diet if it's not necessary to supplement. It is usually recommended to get all the nutrients you need from a balanced diet.
About the Author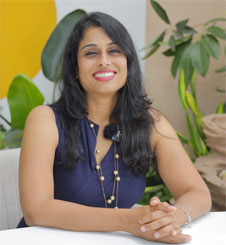 Mugdha Pradhan, CEO & Founder of iThrive, TedX speaker, Serial Entrepreneur, Author, and Orator has a Master's Degree in Nutrition. A few years ago, when she struggled with her personal health issues, learning the nuances of Functional Medicine transformed Mugdha's health and made her fit, happy and healthy. She moved from Canada to introduce Functional Nutrition for the first time in India through iThrive – Healing & Beyond in 2019.
Mugdha also delivered a Ted talk in 2019 about how she dared to reinvent the current healthcare model to reverse the chronic disease epidemic. iThrive is centred on the concept of food as a tool for disease treatment. 'How I dared to reinvent the current healthcare model to reverse the chronic disease epidemic,' says Mugdha, following a period of ill health, she was inspired to change her life for the better and began researching the functional nutritive powers of food – an approach that is revolutionizing the nutrition industry.
iThrive is a health and wellness startup that focuses on reversing chronic health conditions and lifestyle diseases through Functional Nutrition using root cause analysis. It is backed by a team of highly qualified functional nutritionists that help people in reversing a multitude of health dysfunctions through their expertise, science-backed functional nutrition coaching and real-time response.
iThrive recently raised $350,000 in a pre-Series A round, which will be used to accelerate iThrive's growth and scale all three verticals with technology: iThrive, iThrive Essentials & iThrive Academy.
Disclaimer:
The information contained in this article is for educational and informational purposes only and is not intended as a health advice. We would ask you to consult a qualified professional or medical expert to gain additional knowledge before you choose to consume any product or perform any exercise.