Sugar has been an integral part of our food groups. However, many tend to remove it from their diet or substitute it for a 'healthy alternative,' i.e., 'sugar-free' in order to remain fit or keep weight in check. But before tagging a food as "good" or "bad," it's important to understand how it affects us.
Weight Gain and Sugar
Obesity rates are rising worldwide, and added sugar, particularly from sugar-sweetened sodas, is thought to be a major contributor. Sugar-sweetened beverages, such as sodas, juices, and sweet teas, are high in fructose, a type of simple sugar. Fructose, the main type of sugar found in starchy foods, tends to increase your hunger and willingness for food more than glucose. Excess fructose consumption may also lead to resistance to leptin, an important hormone that helps hunger and tells your body when to stop eating. In other words, sugary drinks do not satisfy your hunger, making it very easy to consume a large number of sugary drinks quickly. This can result in weight gain.
Synthetic sugars have been deemed safe for human consumption and use by regulatory agencies all over the world. There is a growing realization that 'safe' and 'healthy' are not synonymous. It is critical to prioritize healthy sweetening options over "safe" options.
Artificial Sweeteners
These are plant-based chemicals that are also known as non-nutritive, high-intensity sweeteners and non-caloric or low-calorie sweeteners (LCS). The Food Safety and Standards Authority of India has approved six artificial sweeteners (FSSAI).
They have been heavily publicized in the market as excellent "sugar substitutes" due to their low or negligible caloric value, ability to not raise blood glucose levels (as table sugar does), and incapability to promote tooth decay. These obvious advantages have resulted in a significant increase in the use of these sweeteners, as well as their extensive exclusive use in the eating plan by completely replacing sugar.
Researchers have discovered a link between excessive use of non-nutritive sweeteners (NNS) and an increased risk of bladder cancer. They have also been accompanied by precautionary statements for use in high-risk populations such as pregnant and nursing women, diabetics, migraine and epilepsy patients, and children.
Modified Sweeteners
These sugars are commonly used in the preparation of processed foods and are produced by converting starch with enzymes. Golden syrup, caramel, high fructose corn syrup, refined syrup, and inverted sugar are the most common modified sugars.
HFCS (high fructose corn syrup) is the most harmful to your health of all sweeteners. HFCS can be found in breakfast cereals, bread, beverages, sauces, salad, spreads, dressings, snack foods, canned fruits, desserts, fish, and meat products. Foods high in HFCS have been shown to cause irritation, which is a risk factor for a variety of issues such as obesity, diabetes, cancer, and cardiovascular disease.
Sugar Alcohols
This is the most debated topic. Sugar alcohols are the result of the union of a sugar molecule and an alcohol molecule. They are not, however, alcohol or sugar. Humans have been eating them for thousands of years, and they can be found in fruits like pears, cantaloupe, and grapes, as well as chanterelles and fermented foods (wine, soy sauce, and cheese). The following are the most common sugar alcohols on the market:
Sorbitol
Xylitol
Mannitol
Erythritol
Lactitol
Isomalt
Hydrogenated starch hydrolysates (HSH)
Maltitol
For diabetics, sugar alcohols are thought to be good sugar substitutes. Their caloric content is typically half that of common sugar. Polyols, as they are also known, are primarily used to flavour sugar-free candies, chewing gums, cookies, and other products.
However, in some people, they can cause bloating, diarrhoea, and a gassy situation. Sugar alcohols ferment because they are inefficiently consumed in the small intestines, causing constipation and gastrointestinal distress. Excessive consumption has a laxative effect, causing abdominal pain.
In Our Opinion
Integrating artificial sweeteners, especially those in the first two categories, into your diet appears to have no benefit. The risks outweigh the benefits. Sugar alcohols are generally considered to be safe, though they can cause gastrointestinal discomfort in some people, so use caution. If you need to satisfy your sweet tooth, use natural ingredients like honey, raisins, and dates in moderation.
About the Author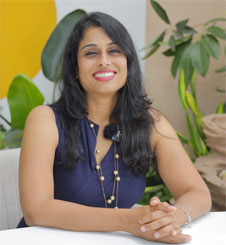 Mugdha Pradhan, CEO & Founder of iThrive, TedX speaker, Serial Entrepreneur, Author, and Orator has a Master's Degree in Nutrition. A few years ago, when she struggled with her personal health issues, learning the nuances of Functional Medicine transformed Mugdha's health and made her fit, happy and healthy. She moved from Canada to introduce Functional Nutrition for the first time in India through iThrive – Healing & Beyond in 2019.
Mugdha also delivered a Ted talk in 2019 about how she dared to reinvent the current healthcare model to reverse the chronic disease epidemic. iThrive is centred on the concept of food as a tool for disease treatment. 'How I dared to reinvent the current healthcare model to reverse the chronic disease epidemic,' says Mugdha, following a period of ill health, she was inspired to change her life for the better and began researching the functional nutritive powers of food – an approach that is revolutionizing the nutrition industry.
iThrive is a health and wellness startup that focuses on reversing chronic health conditions and lifestyle diseases through Functional Nutrition using root cause analysis. It is backed by a team of highly qualified functional nutritionists that help people in reversing a multitude of health dysfunctions through their expertise, science-backed functional nutrition coaching and real-time response.
iThrive recently raised $350,000 in a pre-Series A round, which will be used to accelerate iThrive's growth and scale all three verticals with technology: iThrive, iThrive Essentials & iThrive Academy.
Disclaimer:
The information contained in this article is for educational and informational purposes only and is not intended as a health advice. We would ask you to consult a qualified professional or medical expert to gain additional knowledge before you choose to consume any product or perform any exercise.