When it comes to health, simple lifestyle changes and identifying the root cause will certainly help anyone to prevent any drastic health disorder. Taking this initiative forward, Functional Nutritionist, Mugdha Pradhan, with her excellence in Functional Nutrition has crafted a blend, which uses the principles of Functional Medicine, Indian traditional healing techniques, and nevertheless other holistic ways of healing to bring about disease reversal, thus allowing a disease-free lifestyle for the masses.
Being a visionary, Mugdha Pradhan's Functional nutrition technique has been healing people with 158 health conditions with remarkable success. A few years ago, when she struggled with her personal health issues, she eventually learned the nuances of Functional Medicine, thus transforming herself while losing 37 kgs. With a Master's Degree in Nutrition, Mugdha moved from Canada to introduce Functional Nutrition for the first time in India through her health and wellness startup iThrive. Currently, iThrive focuses on reversing chronic health conditions and lifestyle diseases through Functional Nutrition using root cause analysis.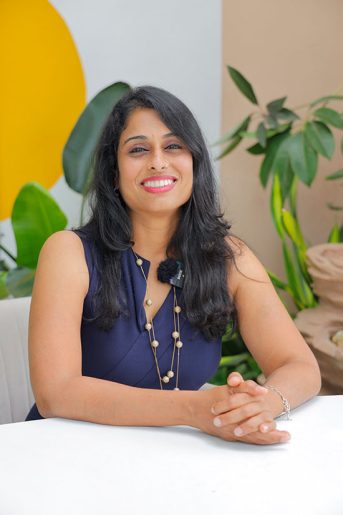 In an exclusive interview with Rajeev Biswas, Sr. Sub Editor from Sportz Business.com; Mugdha Pradhan, CEO & Founder of iThrive, vehemently shares her thoughts, as she is committed to creating healthier, happier and lifestyle disease-free communities across the world. Mugdha also delivered a Ted talk in 2019 where she shared her experience about how to reinvent the current healthcare model in order to reverse the chronic disease epidemic.
Here are the excerpts from the interview.
Q1.) Hi Mugdha, kindly take us through your journey so far?
In 2017 despite having a Master's in Nutrition, I struggled with my own personal health issues. I started looking for ways to treat myself to no avail. I then came across Functional Medicine and learning the nuances of this revolutionary form of Nutrition transformed my health. I lost 37 kgs, reversed an autoimmune condition, and started enjoying life after being depressed and suicidal. I want to show the world how we can live a healthy and sustainable life through Food and simple lifestyle changes just by identifying the root causes of an individual's health condition. My vision is to create healthier, happier, lifestyle disease-free communities across the world every single day.
Q2.) What led you to start iThrive, and what were the challenges that you have faced to reinvent the current healthcare model?
Before learning about how I could use Functional Medicine to better my health, I went to other practitioners, including doctors. I was left disappointed and frustrated. After studying, learning, practising Functional nutrition, and seeing the changes, I became determined to help others like me. I introduced Functional Nutrition, which uses the principles of Functional Medicine, little Indian traditional healing techniques, and other holistic ways of healing to bring about disease reversal through iThrive – Healing & Beyond in 2019.
The biggest challenge I faced was being able to showcase to the world that there is an alternative to conventional medicine. The method of functional medicine of bringing your body back into a state of flow works much better than the conventional method of popping pills to suppress the symptoms.
Q3.) Kindly explain the efficacy of functional nutrition in reversing chronic health conditions and lifestyle diseases?
Functional Nutrition uses the principle of Root cause analysis. This means comparing your comprehensive blood report to optimum ranges- these ranges are updated regularly, are narrower, and take into account other factors. This helps in identifying the underlying reasons for your disease or health condition. Then iThrive, through Functional Nutrition and other holistic ways, treats the root causes, which results in the reversal of the disease itself.
As the name suggests, lifestyle diseases are a result of poor lifestyle choices. So, we use food as medicine, lifestyle changes, supplementation, functional movement, meditation, and more holistic ways to reverse chronic health conditions. It also ensures that the other health problems that occur along with your primary symptoms are also cured, like skin issues, weight problems, etc.
 Q4.) You have been treating 158 health conditions with remarkable success, kindly take us through the process that has been involved in it?
As mentioned above, when a client comes to iThrive, we first make their health report which will include their root cause analysis, their health history, symptomatic assessment, and more. Then Functional nutritionists and health coaches are assigned to them then design a program that focuses on treating the key areas of focus.
The program is designed based on the client's health requirements, social and cultural uniqueness, genetics, and lifestyle. This program includes physical, dietary, emotional, and mental healing.
At iThrive, we believe healing is not confined to just physical or dietary interventions. Rather it requires a completely holistic approach to reach optimal, sustainable health.
Q5.) There are many women's health issues that have still been taboo in our society, in this regard how the power of functional nutrition is effective to ensure women's health?
Functional Nutrition helps reverse taboo women's health issues such as postpartum depression, PCOS, etc. As you got by now, iThrive heals uses a holistic approach that includes physical, mental, emotional, and dietary interventions. The Functional Nutritionist and health coach also help them understand how prioritizing their health is vital.
For women prioritizing their health is mostly regarded with disapproval. Women themselves, especially in India, feel guilty when they give their health priority, or others make them feel guilty by regarding it as playing the victim card. Postpartum depression, PCOS, and infertility are still whispered behind closed doors. Women's health issues are either not taken seriously or are made out to be the result of the women's way of living.
Q6.) In the present scenario of a busy lifestyle, what would you suggest for women as far as their health is concerned?
A few suggestions that not just women but everyone should follow are:
Get proper 8 hours of deep sleep. Sleep helps regulate your emotions, especially stress, and also helps regulate your blood pressure.
Cultivate the habit of Functional movement. This does not mean exercising for 1 hour daily. Functional movement means keeping your body in motion. It is more effective to take 1-minute breaks every 1 hour where you simply walk or add some movement.
Eat more meat. Yes, meat provides you with the nutrition necessary for the proper functioning of your body. So include eggs, organs, meat, and fish in your diet.
Avoid processed foods. Every working individual will find that their intake of processed foods has increased. Either because they are much more easily available or because they appeal to the taste buds more.
Drink lots of water
Get sunlight exposure at least three times a day; if that's not possible, then ensure that you are getting sunlight exposure in the morning as soon as you wake up.
Q7.) Presently, stress is an unavoidable situation that most individual faces in their lives, according to you, what are healthier means to cope with stress?
Meditation, sleep, exercise, journaling, breathwork, community, and most importantly, correcting your nutritional deficiencies like magnesium, vitamin B, Protein, etc., omega-3 fatty acids.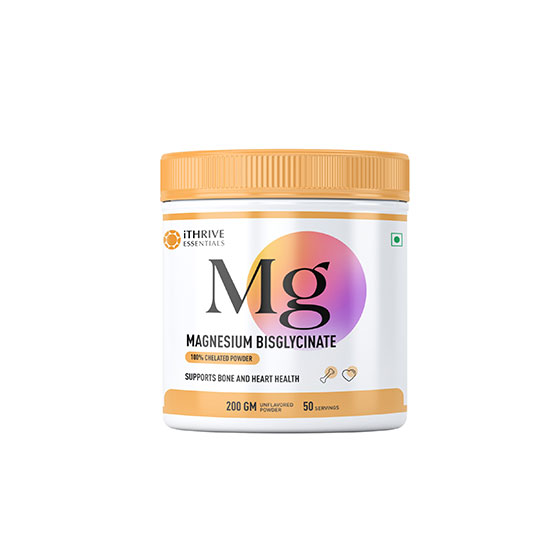 Q8.) Shed some light regards to the details of your clientele, and how you and your team have coped with solutions to offer your clients a healthy lifestyle?
There is a whole team working behind each case. The program is designed according to each client's health report. They are also added to a Whatsapp group that includes all our previous and current clients. This helps them feel like a part of a community that has like-minded individuals all working towards the same goal – optimal health.
The client is also part of a chat group that includes their assigned personal nutritionist and health coach that are available to them at all times for emergencies. Daily tracking is done to ensure systematic updations are followed. Also, weekly video calls are conducted to check the progress; this also ensures that the client is always on track, has added accountability, and gets the required support. Clients also have the option of getting a mental health coach.
Q9.) As we are living with the pandemic for the past two years, what do you think will be the right means to keep our immunity safe and sound?
A few basic ways to boost your immunity are to correct any nutritional deficiencies present in your body, avoid harmful food and food products like processed foods, sugar, gluten, and vegetable oils. Exercise improve sleep patterns and intake of supplements with Zinc, Vitamin D, magnesium and Vitamin B complex.
Magnesium is one of the most important nutrients. It helps you better your sleeping habits, helps in better absorption of many nutrients, including Vitamin D, increases your energy, and more. Vitamin B complex is important as many individuals have either one or two B vitamin deficiencies.
Q10.) According to you, what are the mistakes that we make in terms of fitness and healthy living?
The biggest mistake made is getting influenced by others' fitness schedules. What people do not understand is that each individual is unique. Their environment, lifestyle, genetics, dietary patterns, and more all differ. So rather than blindly following others' fitness programs or diets, the first thing they should do is to identify the reason behind their symptoms. This is done by analyzing your blood and symptoms.
Once you pinpoint the reason behind your health concern, you can start working on them and live a healthy life.
Q11.) Are Vegan diets better than animal-based food? Your observations on this?
I can confidently say that vegan diets are not the way to go. It is because I was a vegan for two years a few years back. My health reports before, during, and after turning vegan showed me conclusive proof that eliminating animal-based food resulted in an increase in toxicity and nutritional deficiency.
Now that I have gone back to animal-based food, I recommend nose-to-tail eating habits.
Q12.) How do iThrive supplements complement protein deficient peculiar Indian Diet?
Our body needs a multitude of different nutrients daily for different functioning. Though almost all of these nutrients are found naturally, it does not mean we consume them as much as required on a daily basis. Our body needs to replenish the nutrients regularly, so it is essential to ensure that you provide your body with the necessary nutrients by supplementing them. Especially Indians require different supplements because India has an abundance of vegetarians which means the necessary food obtained from animals is lacking.
Q13.) Any message that you like to give to the masses; Lastly, one of your favourite healthy snacks that you like consuming often?
I urge the masses to listen to their bodies. What many fail to realize is that our bodies tell us stories. If you are overweight, have facial hair, some sort of skin issues, etc., it doesn't really matter because all of these are symptoms of underlying health dysfunction. Now the dysfunction could be actually physiological, which means there are deficiencies, infections, toxins, or something similar that could be coming up because of a mental or emotional health issue, which the body is just trying to show you as symptoms. So, listen to your body, take the right action and find a solution.
Whenever I get the munchies, I ensure that I snack on fruits. They are the healthiest option anyone can go for.
Disclaimer:
The information contained in this article is for educational and informational purposes only and is not intended as a health advice. We would ask you to consult a qualified professional or medical expert to gain additional knowledge before you choose to consume any product or perform any exercise.