Indian cuisine is among the best cuisines in the world. It is famous for its fresh herbs, vibrant spices, and a wide range of rich and exotic flavors.
For losing weight through Indian cuisines and diet you need to switch on a plant-based Indian diet.
Plant-based Indian diet
In India, 80% of people practice Hinduism, which promotes (saatvik bhojan) Lacto vegetarian or vegetarian diet.
Plant-based Indian diets focus on whole and fresh ingredients that are ideal for weight loss.
It helps in controlling diabetes.
Decreases risk of heart disease.
It helps in preventing colon and breast cancer.
Reduces the risk of Alzheimer's disease.
It helps in decreasing the risk of chronic disease.
Let's move on to healthy foods that you should eat if you want to lose your weight.
Healthy food items to eat
Vegetables: cauliflower, cabbage, onions, mushrooms, tomatoes, spinach, eggplant, and more.
Fruits: papaya, mango, watermelon, bananas, apples, oranges, guava, litchi, and more.
Nuts and seeds: almonds, peanuts, cashews, pistachios, walnut, and more.
Legumes: rajma, dals, chole, chana, and more.
Roots and tubers: carrots, sweet potatoes, radish, potatoes, and more.
Whole grains: corn, basmati rice, quinoa, barley, millet, brown rice, white grain bread, and more.
Dairy: paneer, yogurt, cheese, and more.
Herbs and spices: turmeric, ginger, garlic, turmeric, black pepper, coriander, garam masala, cardamom, basil, cumin, and more.
Healthy fats: peanut oil, olive oil, coconut milk, sesame oil, ghee, mustard oil, and more.
What not to eat: Avoid unhealthy food
Avoid junk foods, foods that are loaded with sugar, and high in calories. This will help you to stay fit and healthy and lose weight.
Avoid the consumption of processed foods. Foods to avoid packed juices, high-fat foods, ketchup, pasta, refined grains, soda, and more.
Eat healthily and avoid unhealthy food to stay fit and achieve your fitness goals.
In this article, we will be discussing Top 8 Veg Recipes For Weight Loss.
Here we go!
Sabudana khichdi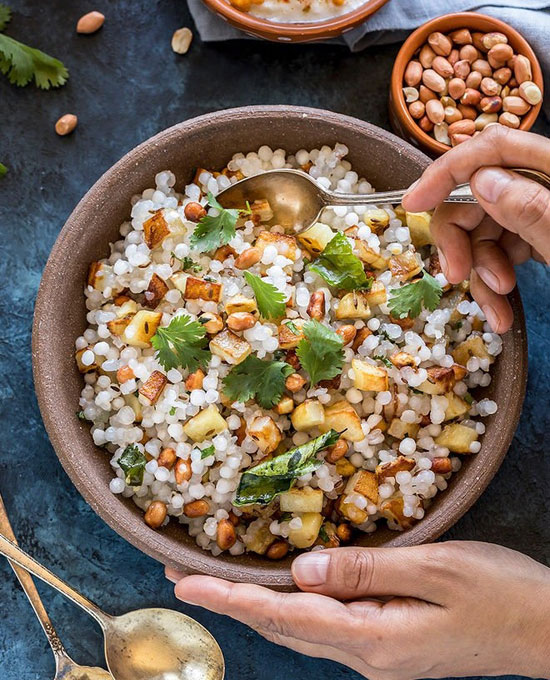 Simple and delicious sabudana khichdi, serve it with green chutney or you can drink buttermilk.
Add different spices and chilies to make it more exotic and tasty.
Ragi dosa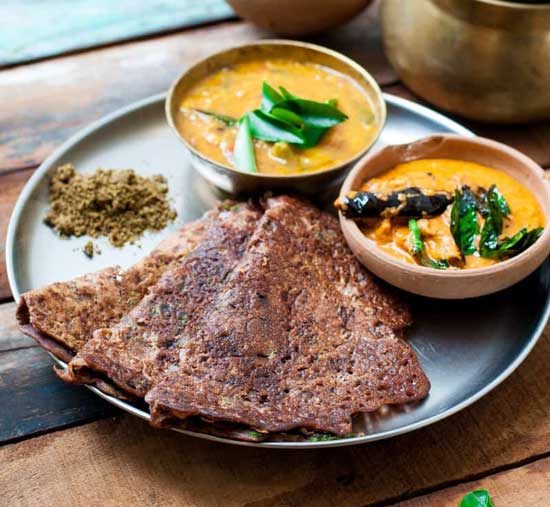 Ragi dosa is a suitable breakfast. Easy to cook and light to digest. You can serve it with some chilly sauce and drink aam Panna in the summer season.
Ragi dosa won't disappoint you and will help you to lose weight.
Upma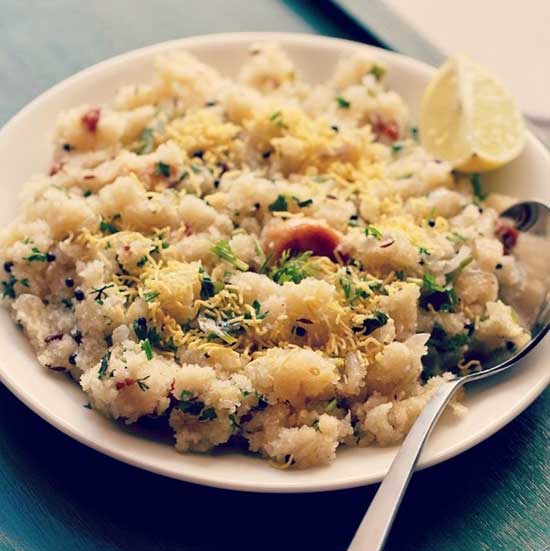 Upma is a tasty South Indian cuisine that can be either added in breakfast or as an evening snack.
Add cheese on top of it to make it more delicious. Add different spices and follow different cooking methods to add different flavors to your dish.
Dhokla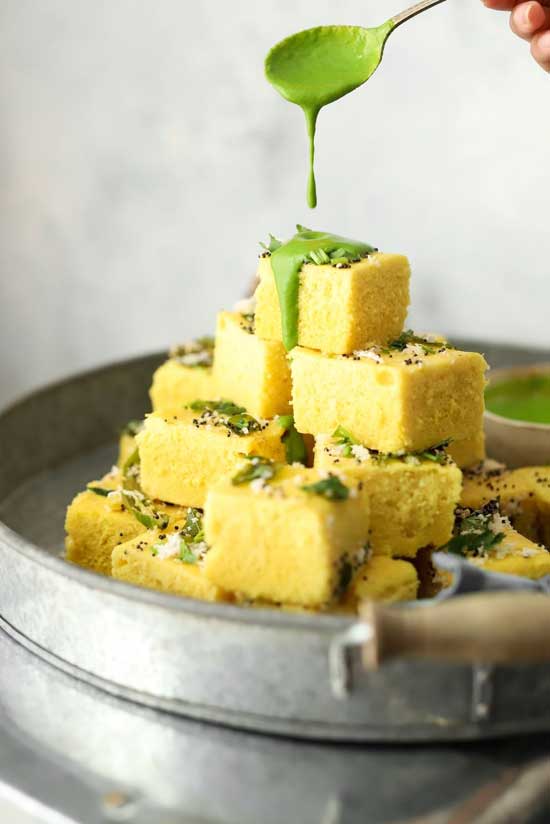 You can make dhokla in the microwave. Dhokla is easy to digest and will support your fitness goals.
You can either have it warm or at room temperature. Serve it with chaanch (buttermilk) or aam panna.
Raita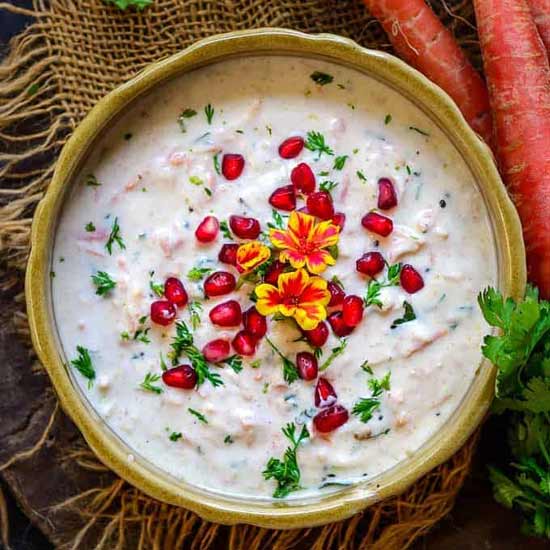 Try kheera raita, boondi raita, pomegranate raita, fruit raita. Add it to your breakfast or dinner plate.
You can also have it when you starve in the middle of the day. Raita is the easiest dish you can cook.
Oats idli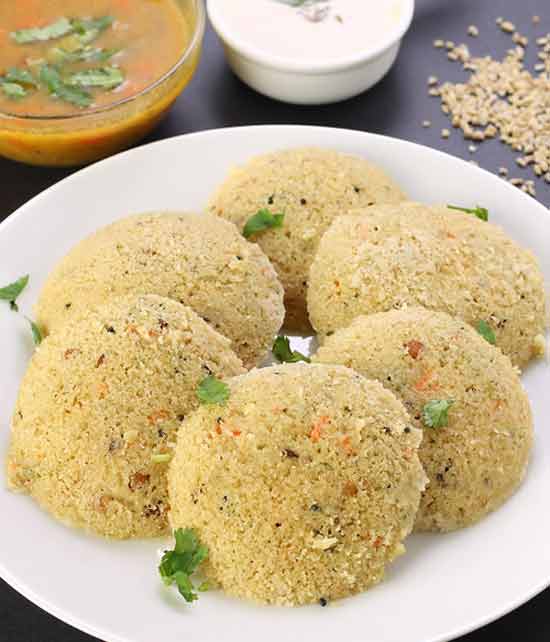 You can always experiment with the oats idli flavors and taste. Add it to your morning breakfast or lunch.
Try it with nariyal ki chutney, chilly sauce, or green chutney.
Salad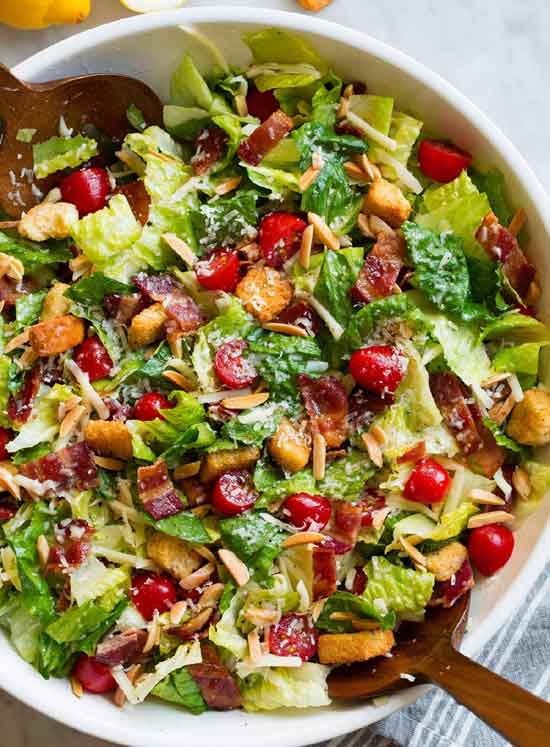 Try different salads like fruit salads, kheera (cucumber) salads, and more. Add chilly powder to make it more delicious.
You can have it in breakfast and mid-day cravings.
Green sandwich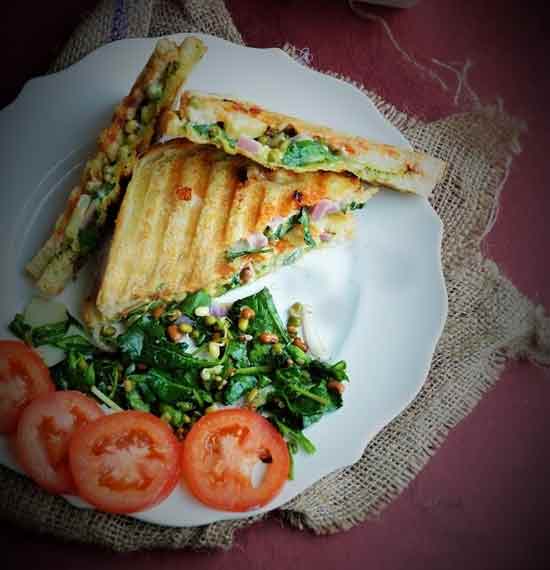 The green sandwich means making a sandwich with green and leafy vegetables. You can also add chilies and cheese slices to make it tasty and delicious.
Drink something cold with a sandwich to satisfy your taste buds.
Disclaimer:
The information contained in this article is for educational and informational purposes only and is not intended as a health advice. We would ask you to consult a qualified professional or medical expert to gain additional knowledge before you choose to consume any product or perform any exercise.