An Internationally acclaimed Fitness and Nutrition expert, Nutan Khimasiya is a certified Fitness and Nutrition expert from ACSM-Clinical Nutrition, K11-Sports Nutrition, NESTA- Fitness Nutrition Coach and SCA- Powerlifting coach.
Highlighting her achievements, recently she has been awarded 'Nutritionist of the year 2019' at Fitness Excellence Awards 2019. A nutritionist who has become a life-changing mentor by making them aware of the health benefits of mindful eating. In an exclusive interview with SB, Nutan Khimasiya talks about her profession and shares her insights on the future of the Indian Nutrition industry.
Q How do you tailor your clients' diets according to their medical condition and their food preferences?
Individualized Nutrition with Caloric Periodization, Macros Distribution, Food Selection (including digestion frequency timing preparation ease), Adherence, Preference, Supplementation, Goal, and Accountability are few such factors that aid in Medical Nutritional therapy for the patients and Goal Specific for healthy individuals.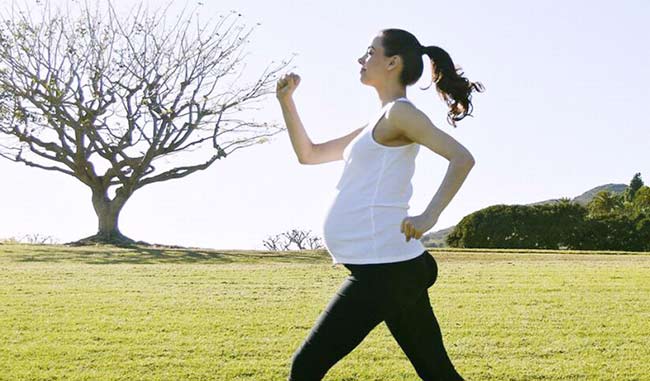 Q What are the major pre and postnatal exercises that you advise to your clients?
Pre-natal/antenatal
Low impact aerobic exercises like walking, swimming for 20-30min keeping it at <= 80% of your heart rate
Strength Training using resistance bands, dumbells 1-3kg, bodyweight exercises using large muscles. 1-2 sets, 15-20 reps, 15-20 min
Pelvic floor muscle training (kegel) about an 80-100 repetition
Post-natal/post-pregnancy: Post 4-6 week of healing once you have a clear from the doctor following a workout can be helpful to start with
Low impact aerobic exercises like walking, swimming for 20-30min keeping it at <= 80% of your heart rate
Strength Training using resistance bands, dumbells, bodyweight exercises using large muscles. 2-4 sets , 15-20 reps , 30-45 min a detailed plan can be customised as per individual needs
Q Parameters before suggesting a diet schedule for your clients?
A detailed history of a patient or Client is taken, which includes Food and Nutrition related data, Anthropometric measurements, biochemical data, medical tests and procedures, and clients' lifestyle.
Q How effectively does supplement play role in losing weight?
If supplements make you lose weight, Obesity wouldn't be a world problem and everyone would just pop a pill. Nutrition supplements like vitamin or minerals or Macro Supplement like protein shakes should be used to fulfill the deficit only in cases where food is unable to provide enough or the blood reports state deficiency.
Q What interests you most about health and nutrition?
Food is the new medicine. Changes in diet can help one prevent or control many health problems, including obesity, diabetes and certain risk factors for cancer and heart disease. Being a nutritionist I can use nutrition and food science to help people improve their health. There is nothing more rewarding I feel when you receive the gratitude from the lives that you have touched to make a difference.
Q In an article, you have written good nutrition can combat chronic diseases like cancer and others, can you throw some light on how it can be possible?
Cancer is one of the fatal conditions that often comes uninvited. Our lifestyle and eating habit plays a major role in cancer management. The recommendation is to intake lots of fresh fruits and vegetables due to their antioxidants properties. While grain for assisting in calorie management, metabolic functioning. A moderate amount of dairy products and lean massed animal-sourced proteins are also essential for the proper physiological functioning of the body. Cancer patients usually also have symptoms, causing anorexia further causing a negative impact on cancer treatment. Recommendation of healthy, tasty and nutrient-dense food items are:
Avocado, nuts and seeds, peanut butter, yogurt, cheese, dried fruit need to add in the platter of the cancer patient to make the plate calorie-dense to maintain weight.
Tofu, tuna, chicken, hard-boiled eggs, soy beverages, and legumes are good sources of protein and help to pursue and maintain regular physiological functioning.
Patients often experienced some cancer treatment-related side effects like constipation, metallic taste, diarrhea, nausea, and vomiting. The smart selection of dietary items can help to reduce the intensity of chemotherapy-related side effects.
For example
A mixture of flax seeds and curd is good for alleviating constipation.
Citrus fruits like lemon may help to reduce metallic taste.
Proper hydration and low fiber-containing fruits like banana, peeled off mashed potatoes can help to control diarrhea.
Desi kawa and other infused tea can help to reduce nausea and vomiting tendency.
Q What do you suggest to those sedentary life living people who want to get over with obesity?
Move and start with Small Changes.
Q Are Vegan diets better than animal-based food? If yes, then tell me why and how we can bring this phenomenon change in our food life?
It's about the balance of Macros and Micros, being a Vegan or not is absolutely an individual's choice.
Every Diet
Vegetarian, non-veg, vegan
Can be modified as per individual goals and medical condition.
As per recent studies, there is a lot of positive insights and many people are going vegan. In India majority of people are Vegetarians, which also goes with Ayurveda.
Q What are some rookie mistakes millennials make in terms of fitness and healthy living?
Treating diet as a punishment for unhealthy eating or not exercising is the biggest mistake. Eating mindfully and using every opportunity to move are the key factors for every individual to improve on.
Q What are some easily accessible Indian Superfoods?
Amla, Turmeric, cinnamon, Ghee, Garlic, curd are few that are easily accessible and have nutritive and anti-inflammatory healing properties.
Q What dietary recommendations are important for geriatric populations?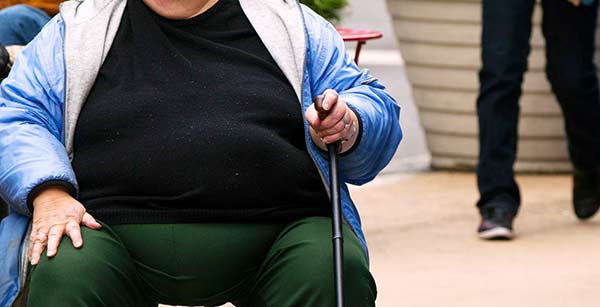 Geriatric populations need recommendations to keep their diet balanced and Nutritious at all times.
Because of various medical conditions, less appetite, loss of mobility and strength and few factors, poor Nutrition can lead to worsening or may introduce a new medical conditions.
These 5 Recommendations can be used as Guidelines :
Making nutrient-rich foods the focus of the meal, and making the meal Nutrient dense to add up calories. • Using various ways including spices, herbs, eating a lot of variety and making recipes more appealing and as per one's liking can help increase appetite. Also making it a family time can help the geriatric population help eat better.
Use small and frequent meal portion sizes, and try to get oneself involved in small activities and use every opportunity to move.
Beverage which are less Nutritious or which kill the appetite should be avoided
Using Nutrition Supplements for deficiencies of Vitamins and Minerals should be taken care
Q Recall a time you resolved a problem with an unhappy customer. How did you handle it?
A specific case which I recall here is of a 10year old obese kid who was not mentally ready at all to follow any changes. And hence parents were unhappy. But changing the techniques and making the child learn to eat mindfully helped and result was achieved.
Q What's your daily workout schedule look like, your key goals and vision for a healthy start to 2020?
Generally! A yoga session in the morning for about 30-45 min. An intermediate intensity gym or Karate session for abt 1-1:30hrs in eve and my 7-10k steps a day, split throughout the day.
Goals and Vision 2020 is a new 200 Transformations and to spread my knowledge about Nutrition to as many as I can.
Disclaimer:
The information contained in this article is for educational and informational purposes only and is not intended as a health advice. We would ask you to consult a qualified professional or medical expert to gain additional knowledge before you choose to consume any product or perform any exercise.