Tota Roy Choudhary has been really active on his Instagram and shares his photos and video of his workout routine. He was caught playing football in one of her Instagram posts. The Bengali actor is fit an young at the age of '40s. He made his film debut with Prabhat Roy's Bengali film Lathi (1996) which was a National Award-winning film.
Tota Roy is among the most talented artists in the film industry of India with some excellent performance in Bengali films. He created a mark in Hindi movies like Kahaani 2 and Indu Sarkar too. Tota Roy Choudhary has always amazed us with his flawless performances but what also surprises everyone is the age of the actor who is in his 40s. He still looks like a young 30-year-old handsome man.
This talented and skilled actor takes his body aims and fitness very seriously. Age is undoubtedly a number when one recognizes his fit and athletic body. Tota Roy Chowdhury thinks that fitness is essential for his professional work. And being an actor, he wants to be flexible with the different characters he plays so he is cautious about his fitness and health.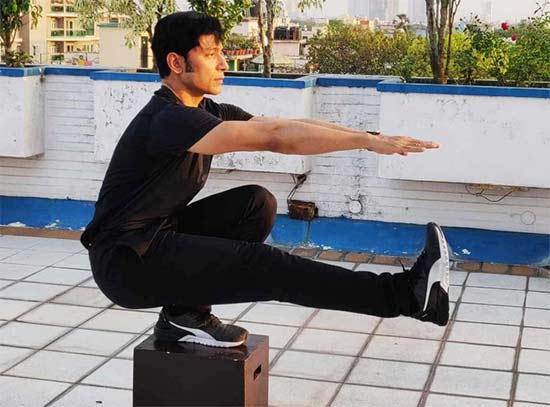 The actor responds, "Fitness is the most important part of my life. Anything that I do for my exercises should interpret into my work that is acting. Films need me to be flexible. I want to have quality movements. I want to breathe better, move better. I know about fitness quite a lot. I know how to take care of my body and do it unfailingly. I eat everything but I know how to control it."