Aquatein, an Indian Protein Nutrition Brand has roped in the Indian protein supplement market, is a Mumbai Based 2019 incepted brand that has been offering protein water, the first of its kind in the country. With a vision to meet every Indian protein intake in a water-way, Ananth Prabhala, the Founder of Aquatein, India's first protein water brand that has been striving to meet the everyday protein requirement of every Indian by simplifying the way of consuming protein i.e. Water-way. By using water as the sole solvent for dietary Protein as the solvent, Aquatein strives to simplify the daily needs of protein for every Indian. As Aquatein Protein water is ready to use dietary produce there is no need of shaking or mixing, all you need to do just open the bottle and drink it.
To better understand the real story behind the inception of India's first protein water brand, Abhinav from Sportz Business brings an exclusive interview of Ananth Prabhala, the founder of Aquatein, where he shares his plan to penetrate the Indian market and brands objective.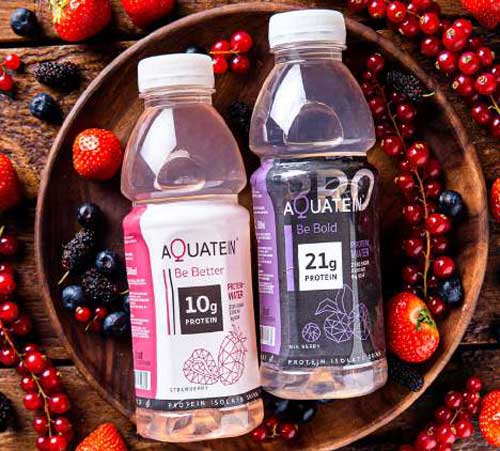 Q We would like to know, what was the idea behind introducing India's first protein infused water brand? Can you share the inspiring story behind the creation of the brand?
The inspiration behind Aquatein, was to create a simple and convenient protein product and get away from the tedious and messy mixing and shaking process. Proteins are an everyday need then why make it difficult; make it as simple as water.
Q What made you to come with an idea of blending water with Isolate protein, kindly elaborate the technology behind this?
We use a proprietary technology to infuse water with protein. The idea was simple, our daily diet consists of carbs and fats, and the only thing lacking is protein. Why create a meal replacer when we can just provide what is missing. Making water nutritious.
Q How do you strive to meet an athlete's demand for protein and your final product?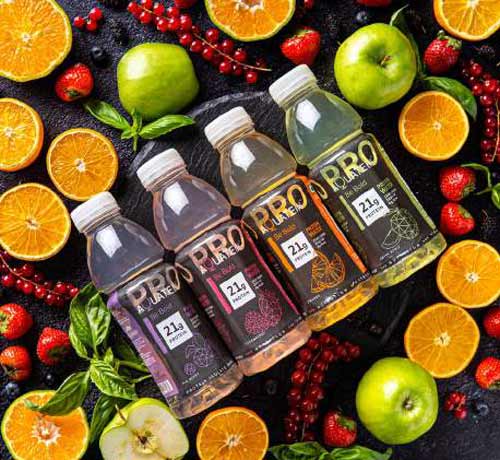 An athlete's protein requirement is high which helps them in faster recovery and better performance therefore Aquatein PRO variant provides 21g of pure Whey protein isolate with faster absorption. Hydrate and get your protein at the same time.
Q How does Aquatein compliments protein deficient peculiar Indian Diet?
Aquatein's nutrition label consists of Protein and nothing else in a low calorie drink. It compliments your diet by giving you what is deficient therefore always leaving room for some delicious home cooked food.
Q Can you shed some light over your offered products line, their variants and available flavors?
Our brand offers two variants – Aquatein and Aquatein PRO. Both are available in 4 refreshing flavors. Aquatein is a 10g protein variant to meet your basic protein needs and the Aquatein PRO is a 21g protein variant when you require a little more.
Q As there is a plethora of protein supplements in the market, how do you plan to cope with their market dominancy?
Protein supplements are always seen as something for an athlete, whereas every one of us needs protein in their diet. Aquatein aims to be the protein drink for everyone. Our products are simple, have a refreshing taste factor and do not confine you to one flavor for a month. You choose different flavors, open the bottle and drink. No shaking, No mixing and No mess.
Q How does protein infused water is a better alternative to other source of protein like whey and plant based products?
Aquatein gives you a low calorie and lactose free protein without any filler. No more dehydration, bloating or other stomach issues. In addition, Aquatein provides the complete range of amino acids from one single source. Q. Have you got any athlete associated with your brand? Currently we do not. We are looking to bring on board athletes and fitness enthusiasts soon.
Q How do you see Indian supplement market in near future?
Indian nutrition market is seeing a tremendous growth year on year. We have only seen a glimpse of the potential the market holds. The key is to innovate, so India can be the next nutritional hub for the world.
Q And the last are you planning to add more products to your existing product line?
Absolutely, we have more products in the pipeline. We aim to be the go-to brand for every household's nutrition needs.
Disclaimer:
The information contained in this article is for educational and informational purposes only and is not intended as a health advice. We would ask you to consult a qualified professional or medical expert to gain additional knowledge before you choose to consume any product or perform any exercise.