It's been almost two months for you to follow a home quarantine workout session for your fitness. A continuous spree of home workout can tire an ever-rising stressed mind. Now, when it is not sure till when health clubs and gyms will remain shut, here are few to-do summer workout lessons. These below To-Do Summer workout lessons can certainly change the way of your home workout sessions.
In this article, we will be discussing some to-dos before you go for a summer workout in out:
Try to avoid the hottest period of day
Rise up early to catch the golden period of sunshine or you can try sunset if you are a night person. It is suggested to avoid going out in general between 10 am to 4 pm during day time or try any kind of summer workout during the period.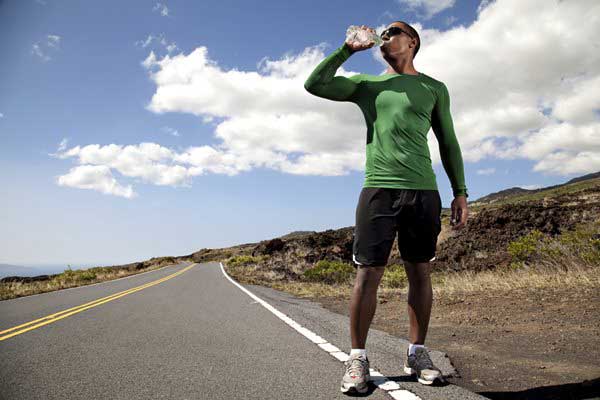 Try to stay cool 
Look if you can't make it in the either of the time discussed above, don't be fade up, you can try something else. In order to do that, you need to find a cool spot or well-shaded site at your home or nearby your home. You can always try trees shady area where you can lie down on your yoga mat and practice some stretching just to kick start your summer workout.
Doing a workout in hot weather increases our body's temperature that makes us to sweat a lot. The state further deteriorates our essential quant of water-electrolyte and sodium level. If we continuously keep exercising without having a regulated water break it can make us fatigue in the absence of adequate water in our body.
Water a crucial retains two-thirds of our body and helps to build and recover a sore muscle if complemented with a sound 7-8 hours of sleep.
It has its own benefits like
 water improves your digestion
Improve your muscle recovery time
Water helps you to be more resilient
Rejuvenate your muscles
Water lubricates your joints
Garb light-colored and lightweight clothing
Science plays an important role here, as we have been taught in our elementary lessons at schools that dark colors like black or brown absorb more heat in comparison to other light colors like white and grey. This is why in summer in summer it is not suggested to wear dark-colored clothes.
Moving ahead, in summer you are also not supposed to wear tight-fitting clothes, this can create infectious rashes to your things or other sensational areas of your body.
In fact, you should wear some light-colored' loose-fitting clothes so that air can be passed through them and ease your body.
If you don't feel, just don't do  it
Well, now after following all these guidelines if you still feel uncomfortable doing some basic bodyweight exercises, then it is suggested that you stop should halt your summer workout. Try to drink water and calm yourself, well some people try to bring some sort of sports drinks however, it is not a good idea to have that.
Sports drinks are full of corn syrup and full of sugar content, they can even make you to dehydrate at the worst. Instead, try to have juicy fruits like watermelon and cucumber that can even do well to your body by replenishing all those lost water during the workout.
In the end, here are a few symptoms of heat strokes that can be fatal if ignored. Symptoms like:-
High body temperature (104 F or 40 C or higher)
Hallucinations
Confusion
Agitation
Disorientation
ABSENCE OF SWEATING with hot, flushed, or red/dry skin
Rapid pulse
Difficulty breathing
Strange behavior
Seizure
Coma
And, if untreated, death
Statuary warning if you feel any of these symptoms, you are supposed to call someone for help and get help. We wish you a happy summer and happy summer workout.
Disclaimer:
The information contained in this article is for educational and informational purposes only and is not intended as a health advice. We would ask you to consult a qualified professional or medical expert to gain additional knowledge before you choose to consume any product or perform any exercise.