Workout and exercising are always associated with building body muscles and toning up your body.
We often think that workout and exercise are related to two goals, either losing weight or gaining weight, but the truth is it's not.
A regular workout can lead you to stay fit and healthy and can help you in fighting your biggest weakness.
Once you start exercising, your main goal should be strengthening your overall body muscles and not just toning and building your abs and biceps.
Your motive should be improving your muscle endurance and physique. People run behind finding out low impact workouts that initially target muscle weaknesses and help in enhancing the entire body without causing strain on all energy systems. And that particular work out exercise is pilates.
Pilates helps in improving the imbalances by focusing on the overall body and giving attention to strengthening on every muscle, starting from the smaller one to the more focused one.
Pilates help in improving posture, balance, coordination, flexibility, and strengthens your muscles symmetrically.
Pilates can also help you in eliminating the pain you suffer from your desk jobs and can help you in preparing your body for resistance training workout.
Here are pilates inspired moves that will strengthen your most significant weaknesses and will improve your overall health and fitness.
The 3 Exercise That Will Strengthen Your Biggest Weaknesses:
Pilates swimming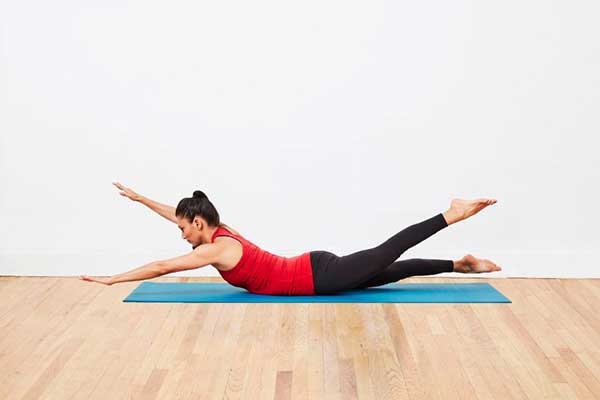 This exercise works on your shoulders, glutes, back, and hamstrings. Pilates swimming helps in strengthening your lower back that includes the muscles running along the back of your spine. This exercise contributes to overall spine health and facilitates safeguard against injury and proper posture.
This exercise helps in activating your glutes and losing up the muscles in your back. It is suggested that if you want to melt your stiffness after sitting at the computer all day, you should do this exercise in the morning and before a workout to heal and prime your body. This exercise can help in taking off some strain from your shoulders and neck.
Chest expansion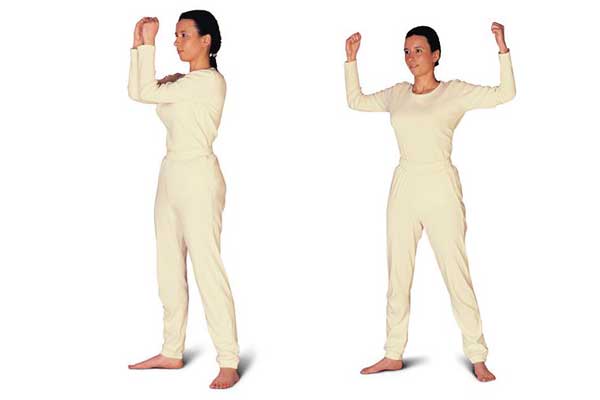 Chest expansion strengthens your arm and upper back and helps in improving posture. As per its name implies, it helps in opening up the muscles in your pecs that lead to unlocking tightness and pain for your back and helps in optimizing shoulder mobilization that leads to improving your posture.
This exercise is full of versatility. You can also add resistance to you if you want it to enjoy it more and get more benefits.
Pilates double leg stretch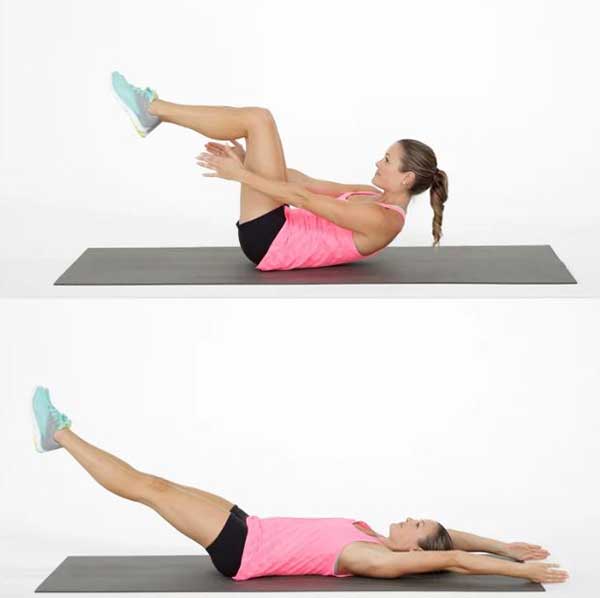 Pilates double leg stretch works on your abdominals and back muscles. If you have started your fitness routine for getting back to your workout regime after a long time, then you can start with this exercise to strengthen your back, core, and abdominal.
Pilates double leg stretch helps in improving your endurance and core stability. Also, this exercise helps in coordination and is useful to release your stress and anxiety.
Focus on your health and fitness, and don't be a couch potato or a slave to your desk jobs. Amid this lockdown period due to COVID-19, you have plenty of time to focus on yourself and your fitness.
These exercises are easy and can be performed at your home, so don't give yourself an excuse that gyms are closed. Focus on strengthening your biggest weakness and achieving a look for health and fitness.
Disclaimer:
The information contained in this article is for educational and informational purposes only and is not intended as a health advice. We would ask you to consult a qualified professional or medical expert to gain additional knowledge before you choose to consume any product or perform any exercise.