Mixed Martial Art is emerging as the new combat sport which is taking the professional fight to a new high.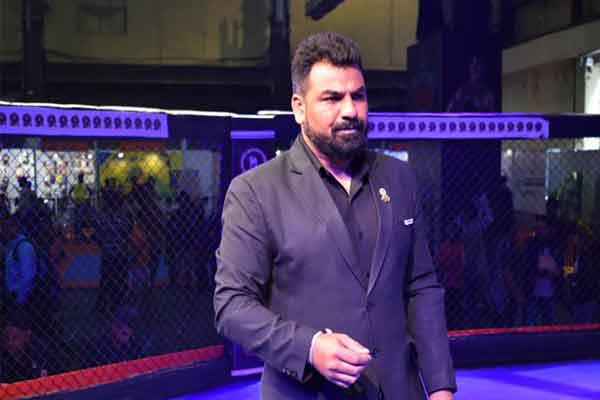 A combat sport, Mixed Martial Art is getting  huge fan-base not only in the western countries but also in India, where Indians are adoring this adrenaline rushing fight night that features real blood and sweat.
At the time when international MMA fighters like Khabib Nurmagomedov, Conor Mcgregor, Jon Jones, Daniel Cormier, and others are spearheading the excitement and entertainment shots to the viewers and live spectators, how India, being one of the largest economies and market can be lagged behind?
In the last few years, the combat sport of MMA has already made much hustle on the Indian ground. The love for the combat sport of MMA can be realized seeing an Indian woman wrestler, a gold medalist at CWG, Ritu Phoghat who has recently picked up MMA over wrestling considering better opportunity in the game. The fact is that now, MMA is also emerging as the most watched sport by Indians, usually youth who were obsessed with the scripted content of several entertaining TV Combat fight shows. These millennials are now more fascinated to live shows and real fights rather than dramatic scripted shows.
Seeing such an open market of India, actor Tiger Shroff's MMA Fitness Centre MMA Matrix has come up with electrifying fight nights where fighters from across the country come for the combat.The platform presents a robust platform for the Mixed Martial Artists to exhibit their talent and earn accolades and money in just one fight night.
Having Tiger Shroff – Krishna Shroff – Ayesha Shroff – Jackie Shroff and Alan Fenandes as the backbone of the venture, Matrix Fight Night is all set to be next big thing in India.
After successfully concluding opening fight night in Mumbai with a footfall of more than 3500 spectators, the Matrix Fight Night is all set to head to the land of National capital region of New Delhi with its second fight night at Siri Fort on 29th June 2019.
The fight Night which has already made much hustle before it finally clashes on the eve is considered to be a bombastic night, featuring high octane matches.
Alan Fenandes , the Managing Director of Matrix Fight Nights talks to Sportz Business and unfurled more insights of this upcoming fight night.
Here are the excerpts:
Tell us about the Matrix Fight Night, what really inspired you to start Fight Nights like this?
MFN (Matrix Fight Night) has been operational for more than one year since we launched the event in March this year. Mixed Martial Arts is a widely misunderstood Sport and yes it's a 'sport' of hard work and dedication like any other forms of sport. Tiger and Krishna being active practitioners of the same decided to do something on a large scale to help the MMA community to gain wide spread recognition. And it's the fastest growing sport in the world.
Tell us about the footfall of the MMA Enthusiasts at MFN Season 1 held in Mumbai?
We had around 3500 live audience attending the event and 8 million online users who were live watching the fight night on Facebook.
Who stands as the success pillars of MFN?
Tiger Shroff – Krishna Shroff – Ayesha Shroff – Jackie Shroff -Alan Fenandes
Tiger Shroff being such a master class in martial art and other combat disciplines, how does he give a boost up to the brand image of these fight nights?
Everything he does he owes to his Martial Arts training regime. The youth look up to him and follow him and have taken up the sport after him. Being the torch bearer of the martial art, he plays the role very well. Gym is Tiger's vacation spot which says a lot.
How do you see the contemporary state of Indian MMA?
It is getting better each day MFN is here to stay and improve and upgrade MMA in general. We have tied up with the All India Mixed Martial Arts Association which has been pioneering mixed martial arts in the country from the grass roots level since 2004.So the future looks bright.
What more can be done to send our national MMA fighters to the international arena?
That's a long term goal I would like to develop the National scene a little more before we get onto the international stage. We are not in hurry.
How do you see Indian MMA Fighters meeting the international level of combats?
Give them three more years and they will be a force to reckon with.
Talking about the Matrix Fight Night, how many national and international fighters can we expect in the upcoming event?
We are focused on developing the Indian Talent only and International fighters are not that we are looking for. We are pretty patriotic on that front to improve our boys. We have 22 fighters on each event with 8 amateurs and 14 pros.
How does MFN select MMA fighter for its fight nights?
AIMMAA helps in the talent scout and then observe the boys and girls through a proper exhaustive search program across various gyms in the country.
How many sponsors, MFN retains for the upcoming nights?
We have very faithful partners who believe in our vision.
What will be your strategy to raise the footfall for the event in Delhi?
Mass Media / On ground / Digital / Radio/Hoardings we are everywhere.
Do you have any digital media-partner broadcasting these events live or recorded?
FB and Insta LIVE.
https://www.facebook.com/mfnmma/
https://www.instagram.com/mfn_mma/
https://www.facebook.com/TigerShroff/
Disclaimer:
The information contained in this article is for educational and informational purposes only and is not intended as a health advice. We would ask you to consult a qualified professional or medical expert to gain additional knowledge before you choose to consume any product or perform any exercise.