As fitness has been a sole priority for many, the need for fitness apparel or gym wear has also escalated. Whether it's men or women, everyone now needs fitness apparel both for styling and gym purposes. However, to cater for this particular need a homegrown brand has evolved, to offer the masses a new and improvised vertical offering of apparel both for casual and gym wear needs.
Being an Indian brand that works as a manufacturer in the apparel segment, Tistabene has firmly set its ground in the gym wear and apparel industry, offering its products in verticals catering to apparel, gym wear, Fashion Jewellery, and home & living. With prowess and immense business acumen, today Tistabene is emerging as one of the best online shopping portals that always keeps good relations with its customers, thus having 1.2 million happy customers all over India.
In a bid to know more about this gym wear fashion apparel brand, Rajeev Biswas, Sr. Sub Editor from Sportz Business.com speaks up with the young businessman, and the founder of Tistabene, Siddharth Darda, who vehemently shares his brand's journey, and also answers some questions regarding their business and about his personality.
Here are the excerpts from the interview.
Q Take us through your journey so far, and what inspired you to start an apparel-based shopping website?  
My childhood is ordinary but very fun and fulfilling. After my schooling, I went abroad (London) for my further studies. In London, I did my graduation in Business Management. After that, I came back to India to work with my dad in their business. At that time, he had a semi-luxury stones business. After that, I saw that e-commerce was booming, we already had the manufacturing factory and space, and the fundamentals to start the business then Tistabene was founded in 2017. At that time men's clothing didn't have variety and did not have that many websites for that so we decided to do the men's clothing. Now you can see that Tistabene has emerged as a unique young brand.
Q What kind of market study did you do related to apparel, and what were the findings? 
My Team did the market study through an online questionnaire with all age groups people and took the survey through social media. After that, we dig up the market in terms of what brands and local companies are selling and what type of garments most people buy from them. Researched and made the plan of connecting culture with a modern twist, then we take inspiration from the old paintings and design.
Now our best-selling shirt is a leaf screen printed shirt that was inspired by old cultural floral paintings.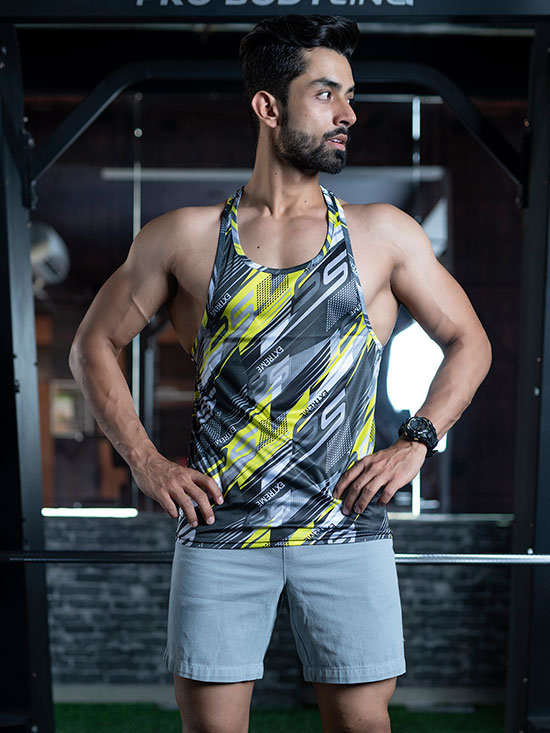 Q From where you have got the idea to start an apparel website and infuse gym wears into it?
I always have to struggle to find fresh options in menswear for myself and the idea to open my clothing line got stuck back in my mind. Sometimes I started the Tistabene along with my father and the rest is history. In the context of gym wear, we want quality with diversity in our brand so we are expanding our collection to gym wear and many more categories that are yet to come in the future.
Q Considering that most of your apparel covers all the required verticals; Tell us what types of performance fabrics does Tistabene use and where is the sourcing for these done from? 
Tistabene recently started their gym wear and they come in two fabrics: polyester and viscose Crepe. Both the fabrics are sourced from Ahmedabad and surat, we provide quality products with a range starting at 499/-.
Q Kindly take us through the USP of your product?
Regarding USP you do not need to ask me, you can go and check out by yourself the reviews of our customers on the website, Instagram. We already served 1 million customers through our Tistabene website.
 But if you asked about the USP of our product then they are:
We connect the ethnic prints and style them with a modern twist so everyone feels fresh when they wear them.

Our clothes fade with good fabrics and are affordable to your pocket.
We give our customers Diversity to find what suits them and our logo refers to the same meaning "Looks Good On You".
Our product comes in Size small to EXtra-Large, suitable for all body types.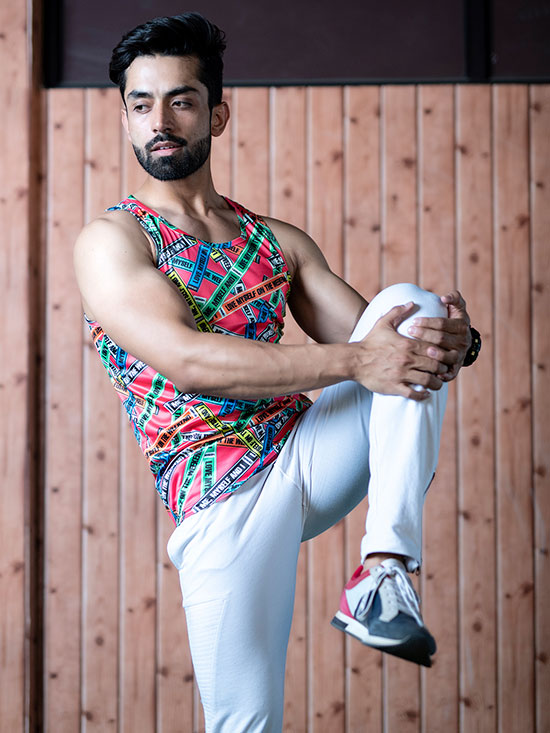 Q Considering the fitness apparel segment, what are your competitive advantages over other makers of sportswear brands?
Considering the fitness market which has boomed recently, our competitive advantage is to provide gym wear or athleisure to our customers starting at 499/- only. After that, the website and app provide customers with an extra percentage off their purchases through coupon codes. We give quality clothing at an affordable price and we value our customers so we only give them a fair deal.
The best advantage of our gym line is all our gym wear has Antimicrobial properties that help to stop the growth of bacteria on the clothes. Gym wear has airflow technology so it keeps you cool during workouts.
Q Shed some light on your manufacturing process?
The manufacturing process is going to be the same as any garment manufacturing factory, and they are:
Receiving Fabrics – First, we receive the fabrics from different locations in India, After checking the quality of it then they go to the next step.
Fabric Relaxing – Then they relaxed and checked out the fabrics for the cuts, seams and removed the wrinkle and stains, and relaxed the fabric.
Spreading, Form Layout, and Cutting – Spreading, Layout and cutting are the important parts to make sure that every layout is good and has perfection, and has no room for mistakes.
Laying – Make sure when we lay the fabric we lay it in such a manner so any fabric is not going to waste and we produce less garment waste.
Marking – In this process, we mark the garment and where we're gonna cut it.
Cutting – We cut the garment into desired pieces.
Embroidery and Screen Printing – Then the garment goes for any kind of screen printing, embroidery, or any other print-related work.
Sewing – In this process, the garment is sewn accordingly.
Checking – Checking the garments for tears and manufacturing default, cutting and removing extra thread checking all buttons' strength.
Spot Cleaning and Laundry – Checking for the garments for sports and if they had they sent for the laundry after that, all the garments were pressed and you also called it ironed.
Packaging and Shipping – After all that, all the garments were packaged and shipped to us.
This is the whole process of manufacturing and it may differ from garment to garment.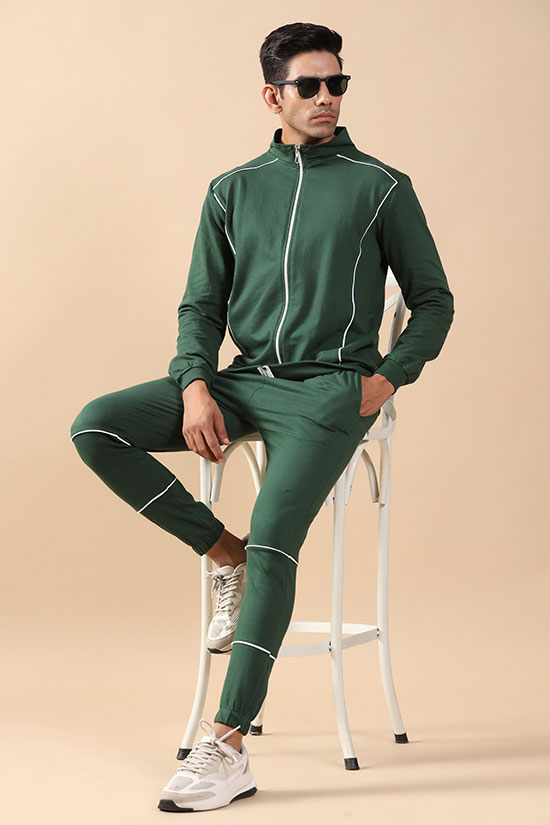 Q As fitness has been booming in India, in such a situation what are the marketing strategies that you prefer? 
The marketing strategy we were working on after releasing our gym wear is:
Giving our gym t-shirts as a gift to our customers when they buy anything on the website.
Making the promotional video and doing the photo shoot in the actual gym so people can relate more.
Model doing the workout in the shoot to show our product comfort level.
Bring out our collection at an affordable price so every person buys it without hurting their budget.
Features the unique selling point of our gym wear collection.
Q What has been your biggest challenge in this business and what have you done to cope with it?
Challenges Faced by Tistabene are:
Find the fashion industry as competitive.
Managing price with quality.
Keeping up to date with the fashion industry.
Inventory Management.
From coping with it we bring unique designs which no one ever had, and we overcome the challenge of managing the price with quality to produce in a limited amount. Now tistabene had no issue with keeping up with fashion industries because we work in fast and classic fashion. We did revamp their inventory management scenario and changed the whole website and now tistabene has an app too for their customers.
Q Kindly shed some light regards to your near future plans? 
I can't predict the future but my goal is to open a Tistabene store all over India and after that do it internationally. Regarding that goal, we are opening two stores in Jaipur and the third is going to open soon, me and my team working side by side to make this happen. Maybe In further future, Tistabene came into the metaverse to make shopping even more fun.
Disclaimer:
The information contained in this article is for educational and informational purposes only and is not intended as a health advice. We would ask you to consult a qualified professional or medical expert to gain additional knowledge before you choose to consume any product or perform any exercise.