Mindful eating is highly necessary if you are trying to lose weight. Choosing the right foods for weight loss should be your utmost aim. But before you wrack your brains over where you can find weight loss foods like celery and fancy berries in India, let us tell you that there are a plethora of Indian superfoods that you can relish to lose weight. With the help of this article, we will guide you to proper Indian foods for weight loss that you can follow to maintain a healthy body weight. Losing weight cannot be possible overnight as it requires great hard work, willpower and patience, which go hand to hand as the day progresses.
We do understand that Indian diets and foods are most of the time 'not so nutritious' but full of spices loaded with carbs and fats which work as a great cause for obesity. However, we should also consider that Indian dishes consist of vibrant spices, herbs, and a variety of authentic ingredients, which when taken wisely do wonders for weight loss.
Why have Healthy Foods for Weight Loss
Obesity being a rising issue in the Indian population makes weight loss a great concern. No need to worry, as with a few notable reminders you can lose weight and can get into the shape that you have always wanted. The simple mathematics of consumption and expenditure draws a major role in your weight loss goal. We tend to lose weight when our consumption of calories is lesser compared to our intake. This is what should be taken care of for our everyday meals.
A properly balanced diet and plant-based food offer all the essential calories and nutrients that our body needs to stay healthy. Consumption of plant-based diets has many health benefits, as it helps to lower the risk of heart disease, diabetes and certain cancers, making it fit for an Indian diet plan for weight loss. However, spices like turmeric and cinnamon are the best natural ingredient that offers various health remedies, as it has anti-inflammatory, antibacterial and anticancer properties. Many Indian spices are used in Indian food and are great for our digestive health.
Benefits of Weight Loss
Regulates Sugar Levels – Losing weight improves insulin sensitivity in people with type 2 diabetes. Excess body fat leads to an increase in adipose tissue, which causes inflammation and interferes with the function of insulin the hormone that helps regulate blood sugar levels. Weight loss reduces adipose tissue, which allows the body to manage blood sugar more effectively. Studies have found that just a 5% reduction in body weight improved blood sugar levels in adults.
Improves Heart Health – Losing weight improves heart health by reducing pressure on arteries, meaning the heart doesn't have to work as hard to pump blood through the body. The result is lower blood pressure and low-density lipoprotein (LDL) cholesterol levels that can increase your risk of heart disease.
Decreases Risk of Stroke – Excess weight can increase blood pressure, and therefore your risk of stroke. This is because high blood pressure puts a strain on your blood vessels, making them stiffer and more likely to cause blood to clot. Losing weight helps improve the efficiency of the heart due to less constricted blood vessels.
Makes Sleep Better – Overweight people are more likely to suffer from sleep apnea, which is a disorder characterized by disrupted breathing while sleeping. Excess weight can increase fat deposits in your neck, which can obstruct your airways. It has been stated by experts that losing just 10% to 15% of your body weight can improve sleep quality and reduce the severity of sleep apnea in moderately obese patients.
Decreases Joint Pains – Excess weight can cause joints to become stressed, damaged, and inflamed. Researchers found that losing 10% to 20% of body weight resulted in less pain and improved joint function than losing just 5% of body weight, which did not show any significant joint pain benefits. The reason likely has to do with how quickly joints wear down when under additional stress from excess weight. The problem of joint pain starts when the smooth surface at the ends of bones, or cartilage, becomes damaged and worn, you feel pain and stiffness in the joint.
Top 5 Foods for Weight Loss
Many foods should be incorporated into our diet to lead a healthy lifestyle. These foods are the best ones you can have on your plate as far as weight loss is concerned.
1.) Nuts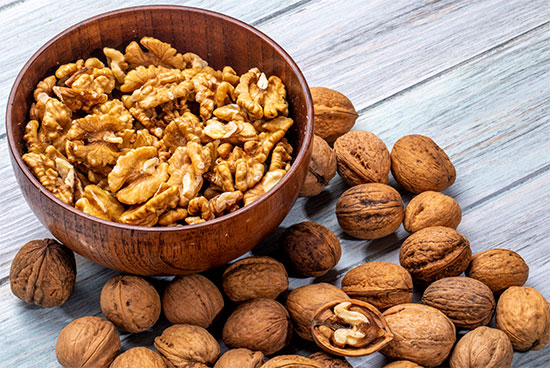 Incorporating nuts, sesame seeds, sunflower seeds, walnuts, and pine nuts helps to keep our hearts healthy. It pulls off bad cholesterol from your body and helps to maintain good cholesterol levels. Thus keep your hunger pangs at corners, further helping you avoid overeating.
2.) Green leafy vegetables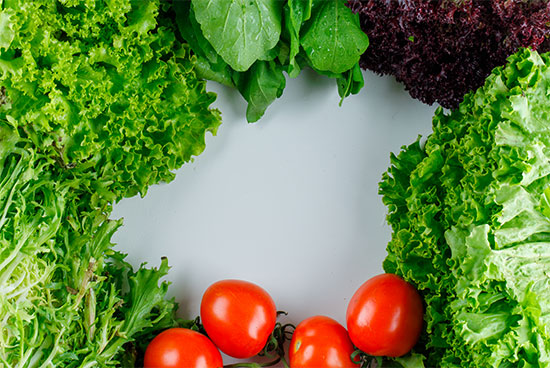 The more green your plate will be, the better the chances of weight loss. Green leafy vegetables like palak, sarson, and methi are loaded with vitamins, as it keeps your calories down and helps to boost your energy levels, making them fit for an Indian diet plan for weight loss.
3.) Fruits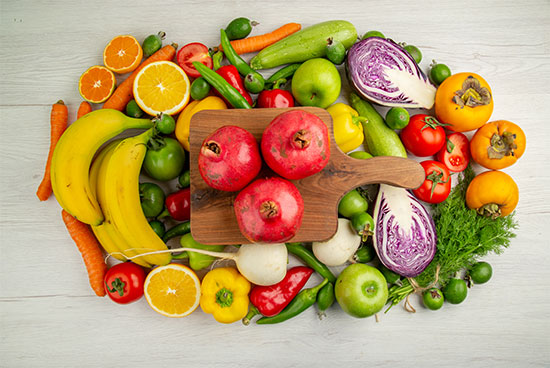 It is necessary to have fruits in your diet as they are the natural source of sweet and essential vitamins. Fruits like mango, papaya, pomegranate, guava, oranges, tamarind, lychee, apples, melon, pears, plums and bananas have enormous potential for weight reduction, thus making the best Indian diet plan for weight loss.
4.) Oats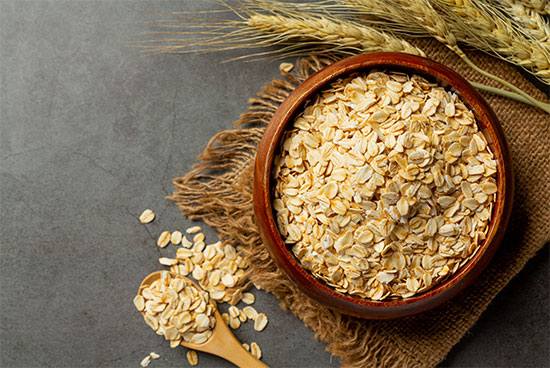 Indian diet plan for weight loss is incomplete without oats. A bowl of oats in a day will keep all worries away. Having oats during breakfast makes you less hungry, as it provides you with more protein, fibre and less sugar.
5.) Calories free beverages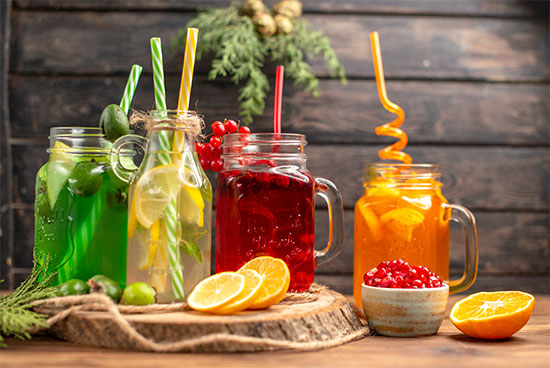 Sugar-laden beverages work as a carrier of the significant amount of calories that your body does not needs. Instead of having sugar beverages, you can choose calorie-free beverages such as juice or green tea. Green tea has been the most prominent source of drink one can have in the Indian diet for weight loss. This particular beverage proves a miracle as it contains antioxidants and nutrients to provide you with overall health benefits.
Disclaimer:
The information contained in this article is for educational and informational purposes only and is not intended as a health advice. We would ask you to consult a qualified professional or medical expert to gain additional knowledge before you choose to consume any product or perform any exercise.