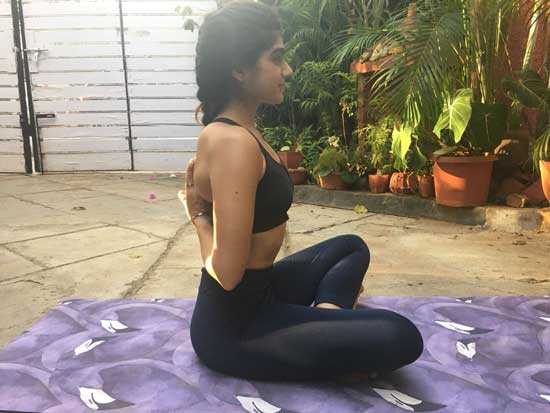 Journey towards fitness is an arduous, lengthy but a rewarding path. Fitness blogger Mishti Khatri is a veteran on this route. In an interview with Sportzbusiness.com, she spills the beans for aspirants runner, fitness trainer and anyone who wants to discover the joy of passing earth beneath their feet.
 What does it takes to be an ACSM certified trainer?
ACSM stands for American College of Sports Medicine. It's the foundation that any personal trainer should have. I chose to do my certification from there because the program is taught in Mumbai. I was very happy with the program because I wouldn't have to do it online. I would be able to do a learning program, like a hand-drawn teaching course. That's why I did the ACSM certified personal training course. Without that certification, it is completely unethical to start training or coaching.
Tell me the role of an IFAA functional Trainer?
IFAA is a separate program. It's a separate certification board and they have a functional trainer course. Functional movements are the one which you do in your day-to-do life which mimic, something like lunging. Your child knows how to squat before even he knows he is squatting. If you see a baby, they take deep squat while playing. The movements that you have learnt inherently as a child but later, because of lack of movement, we forget how to move correctly. So, a functional trainer would help people to get back into moving correctly using a whole range of equipment and their own body weight. We are learning movement patterns that are primal and it has a whole range. We use body weight. We use equipment. We use external weights, basically squat, lung, rotation and de-rotation.
Tell us more about your accolades that you have earned, being an ardent marathon runner.
I started running with Nike Run Club in Mumbai and a won a couple of races in Mumbai while I was on that journey with them. And from there I have been picked up as a Nike pacer. Since then, I have been associated with Nike as an athlete specifically with regards to running. And I have been with them, the whole pacer team and our coach, the whole Nike Run Club in Mumbai in Indian level. They are in Delhi, Bangalore. I won in Airtel Delhi Half Marathon last year. I came second in my age group.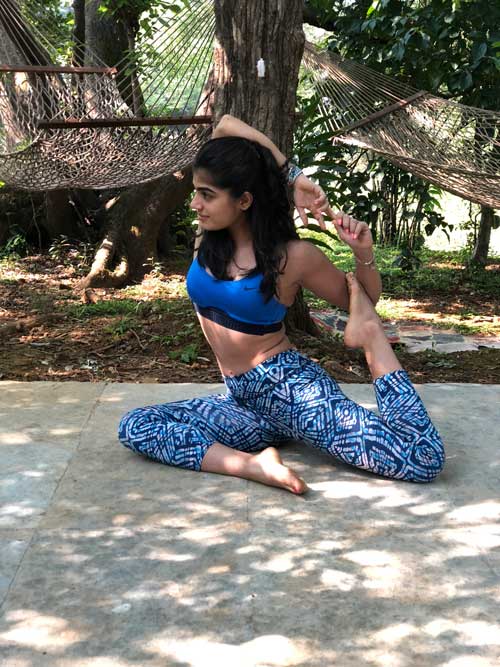 What do you suggest for those aspirants who want to pursue fitness coaching as a full time profession?
The basic will be to get your personal training license. It could be from ACSM. It could be NSCA. There are whole bunch of different platforms which you can choose to get it from. At the same time, if you can get some part-time work experience at a gym or just do observing and learning. Even after all that, learning never ends.  I can never say, "After this course, I am done." There's constantly new research happening. There's constantly new finding in the industry. So, you have to keep studying and keep updating with the current trend.
How effective is Nike+ Run Club and how one can join this club?
Nike Run club is basically a platform started by Nike globally and in India they started three years ago, I think. But globally they have it for years in cities like New York, London, Bangkok all over the world basically. The run club is to promote running within the younger community and to promote a healthy and fit lifestyle and encouraging people to find a sport that they enjoy and love doing. They offer free run classes and running with the community. We wanted to build a good and solid running community within the city and meet like-minded people and just enjoy running together as a group. In India, the run club is only in Mumbai. They have almost 60-80 runners for training session, I think. And it keeps changing. Sometimes, in bigger session we see almost 200 people. On the regular basis, almost 60-80 people come. In order to join this club, one just has to log in nike.com/mumbai and you can find all our events in that page.
Being an ardent runner, what is mantra for a relentless marathon running?
I think when it comes to running or any kind of sports, the first thing you need to have is discipline. There are days when you have high motivation and there are days when you have low motivation. But still have to follow your training plan and that only comes with discipline and loving your program. Only when you give your hundred percent then you get hundred percent result. In sports it is as simple as that. Of course, there are external factors which are out of your control but you will know you have given your best. That's all that matters at the end of the day whether you win or lose.
How do you prepare yourself before a marathon? Educate our reader on how to prepare for a marathon?
It is not one day before your preparation starts if you're doing a half marathon. For me, I follow either a twelve week training program or sixteen week training program. It is not what you do one day before the marathon. It is what you have been doing for the past sixteen weeks or twelve weeks that leads up to that one day. It's a long-time effort for one day of result. It has to build your general strength. And it stays with you.
As you have mentioned that you take to whey protein to suffice your body protein requirements, tell us which whey protein one should try?
I prefer Excerfit wellness protein powder. I have been doing their whey protein for over a year now. I use only Excerfit wellness. Protein supplements are completely safe for you to do. Anyone can take whey protein as long as you are training hard, you would be able to meet your requirement. It definitely pays to take protein supplements. There are no side-affects.
What is kinetic fitness platform?
Kinetic living is a functional boutique gym and it was started by Urmi Kothari. She is a Nike trainer as well. She has been in the business for over 7-8 years now and it is her gym.  It's a platform for people to come and train and find their kinetic sense. Find join in moving and find energy from moving.
Disclaimer:
The information contained in this article is for educational and informational purposes only and is not intended as a health advice. We would ask you to consult a qualified professional or medical expert to gain additional knowledge before you choose to consume any product or perform any exercise.