In the last few years, bodybuilding has emerged as one of the prime sports that is fascinating a lot of much youth to flex their muscles for the sport. It's their sole onus to take the sport of bodybuilding which happens to be a thing of the western world, where Indians also share the same repute as other westerners' huge bodybuilders. 
Talking to one of such bodybuilders, we have with us Faizan Rajgoli, who has embarked on his bodybuilding being inspired not by any outsiders but by his father who happens to his sole inspiration and lifetime mentor. At a time when peculiar Indian Parents do not let their children start bodybuilding as one of the promising careers one can opt for, Faizan was privileged o have such a father who cherishes his successful journey like a proud father. Faizan Rajgoli has so far won Mr. Karnartaka 1st position, Mr. India 3rd Position, and Mr. Asia.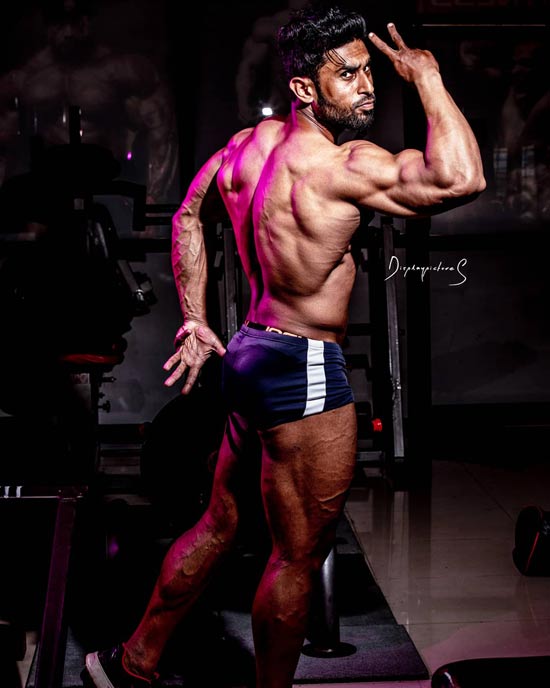 Knowing more about this rising bodybuilders' story, Paayel from Sportz Busines talks to Faizan Rajgoli Where he talked about his journey and shared his insights over the contemporary bodybuilding industry in India.  
Q: Kindly tell us about your inspiring journey and achievements to our readers.
At a very young age, I got inspired by my dad as he was also into fitness. He has always been a quite energetic and inspirational figure for my whole life. It was his boosting up motivation and my effort that I have won titles like Mr. Karnataka 1st Position, Mr. India 3rd position, and Mr. Asia. 
Q: How do you keep your fitness, what is the key mantra behind this?
I never miss my workout even in busy schedules I always keep my diet and workout on a right track. 
Q: How do you start your training day? What do you take as in diet?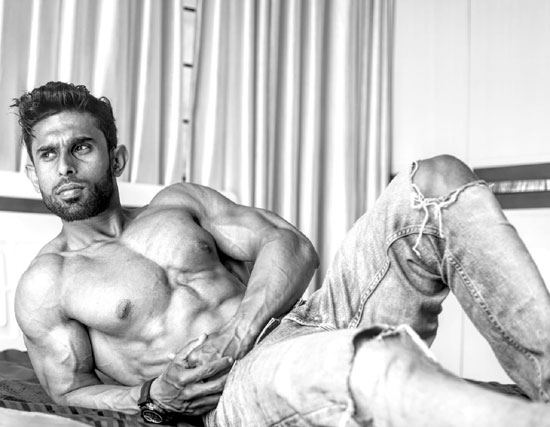 I start my day with lemon water as it's very essential to detox your body and after gym post-workout, I take protein plus carbs as both are very important for muscle growth.
Q: You have been named as a standard member of the Indian Trainers Federation; can you enlighten our readers on what it's all about?
It is all about genuine trainers with the certification you will receive good coaching with proper knowledge about diet
Q: In contrast to Covid-19, There has been tremendous demand for Online fitness training, how do you see its viability in the long run?
As per my thinking, online training is normal and it is here to stay for a while.
Q: Since you are an engineer, what do you think which one needs more effort to put into in between Engineering and Bodybuilding?
Engineering and bodybuilding are quite different both have their struggle, dedication, and hard work.
Q: As in India, Bodybuilding is not counted as a sport, how do you see its future in the coming years?
I see bodybuilding as an emerging form of sports in India. There has been tremendous growth in the health and fitness sector, unlike earlier times. Well, as I can see many laurels and star performers are representing Indian bodybuilding on the international platform and thereby taking putting India on the international fitness map of the world. Jai Hind !! 
Q: Where do you see yourself in the next five years?
My only goal is to make my parents and country proud and hopefully, I am going to keep this up in the coming years. 
Disclaimer:
The information contained in this article is for educational and informational purposes only and is not intended as a health advice. We would ask you to consult a qualified professional or medical expert to gain additional knowledge before you choose to consume any product or perform any exercise.