Your gym is known for the kind of gym machine or gym equipment you installed in your set up. The better the quality and accuracy of your installed machine the higher will be footfall in your gym.  But having high-end gym machines in the gym does not complete your job as you must also have an adept crew of trainers available on the floor during the active hours to guide newbie as well as amateur how to do exercise on a particular machine.
As different gym machines have their own set of benefits, so it becomes trainers' sole duty to give you detailed 'how to do' before you go for that gym machine.
Despite, the fact devoid of consulting a trainer some people start doing exercise on whatever gym machine, they find fascinating that might be harmful not for them but also for the machine.
Some common mistakes to avoid while using a gym machine:
Don't forget to adjust the machine according to your body.
Before you start your workout adjust the gym equipment according to your body. If you do it in the wrong position it can cause injuries or it or can be less effective.
Don't focus on problem spots.
Don't just focus on the body parts that need to get in shape to look perfect. Your aim should be on fitness and health followed by toning your body.
Don't work too hard and take rest and intervals during your overall workout session. Workout according to your body comfort allows.
Don't stick on the same workout routine.
Add versatile exercises that can multiple benefits to your body. Don't stick on a single workout plan. Change them by adding new exercises every two to four weeks.
You should get to know about several gym types of equipment that are beneficial for your health and fitness.
Here Are 7 Gym Machines That Can Help In Toning Your Whole Body
Lat Pull-Down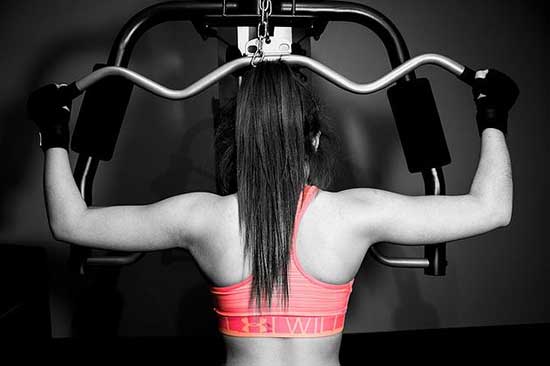 Lateral pull down will help to strengthen your core, shoulders, back muscles, arm. Lat pull down stimulates the pull up that is counted among the best strengthening upper body exercises one can do.
Try out 3 sets of lateral pull down that consists of 8 to 12 reps.
Pull-up/Dip Machine
Pull up and bodyweight dips can strengthen your back muscles and upper body muscles. It is beneficial in weight loss and toning your upper body. If you are a beginner start with low weight sets and shift to heavyweight according to your comfort.
Seated Row Machine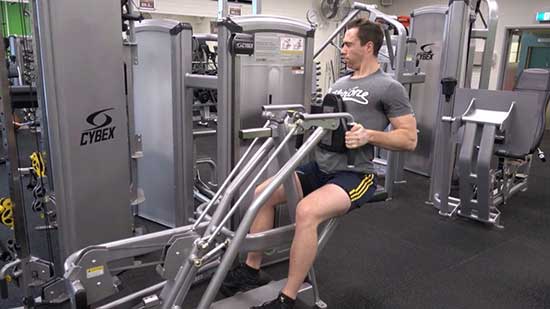 Seated row machine works on strengthening your lats, back, core, and shoulders. This exercise will relax and make your muscles flexible. This exercise is beneficial for releasing the pain and discomfort that is caused by hours of sitting in a straight posture.
Chest Press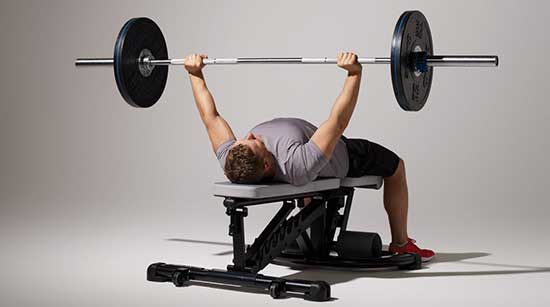 The chest press machine works on your chest muscles, shoulders, and upper body muscles to make it strong. It can be used as an alternative to a pushup or a bench press. You can do 3 sets that consist of 8 to 12 reps.
Seated Leg Press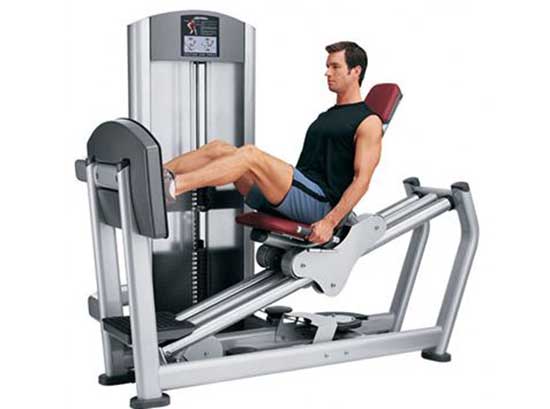 The leg press machine with a seat allows a customized squat position, works on your hamstrings, quads, and glutes that don't put extra strain on your knees, and lower back. Try 3 sets that consist of 10 to 15 reps.
Hamstring Curl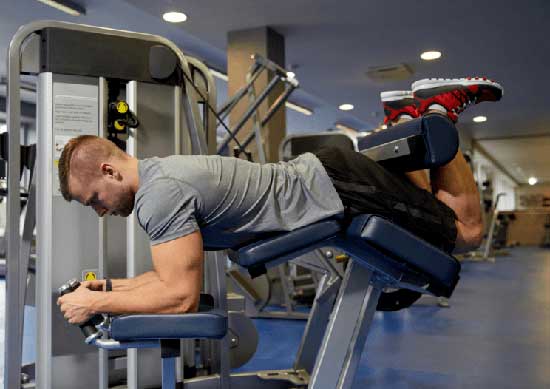 Hamstrings curl is the most beneficial and safe exercise to work on your hamstrings muscles. It consists of both resistance training and toning your hamstrings. If your hamstrings are balanced and strong it will reduce the risk of injury. Try 3 sets that consist of 8 to 12 reps.
Cable Machine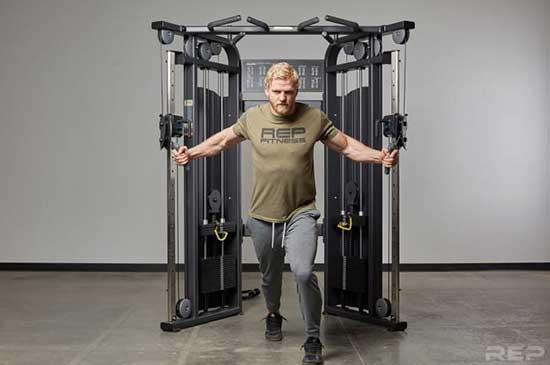 Cable machine permits you to exercise in all angles most of that can't be replicated through dumbbells. With dumbbells or free weights, you can always work out in a downward pull. However, in a cable machine, you have the alternative to work against a diagonal or horizontal resistance.
Try 3 sets that consist of 8 to 12 reps chest press.
Don't waste your single minute thinking about which gym machine you should start your workout plan.
Now you are all set to go to the gym and choose wisely which gym machine you need to use.
Disclaimer:
The information contained in this article is for educational and informational purposes only and is not intended as a health advice. We would ask you to consult a qualified professional or medical expert to gain additional knowledge before you choose to consume any product or perform any exercise.