Life is full of learning and we learn a lot of things throughout our life. We start from nowhere to reach somewhere. We learn a lot of things to improve ourselves. Without learning life is meaningless. Who has ever expected to see the chocolaty boy from Suvreen Guggal to play the intense role of Rudra Roy in Beyhadh 2 against Jennifer Winget? Of course, it was surprising for all but this sweet, humble, and handsome guy made all justice with all his roles. After playing the role of Rudra Roy, Shivin has become a sensation amongst viewers especially girls. He was admired and praised for his performance in the television entertainment industry.
Here's Shivin Narang, who has learned so many things to build his space in the heart of the audience. In a chit-chat with Paayel from Sportz Business Magazine, he speaks his heart out about his journey, his struggle towards being a better version of him, his fitness routine, his plans for the future, and rumors of his going to Bigg Boss house. Shivin says he lives in present and he is not the kind of person who set goals for the future. He just enjoys his today!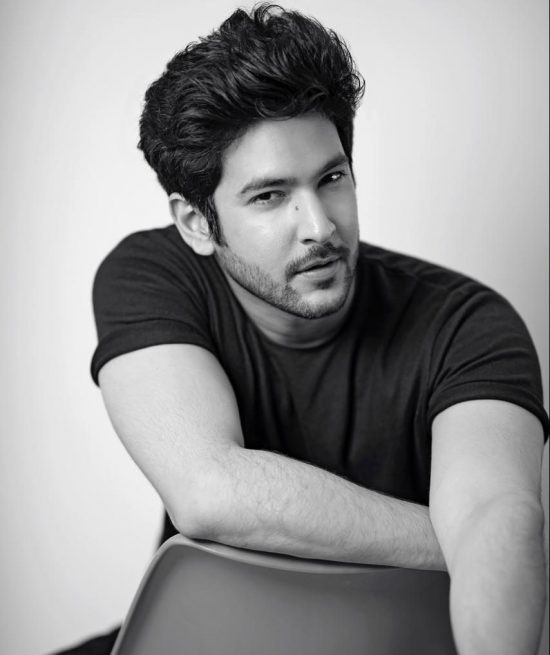 Q: Tell us about your journey from playing Ranvijay Singh in Veera to Rudra Roy in Beyhadh 2.
The journey has been very long, with lots of ups and downs. Lots of things I have seen as a person and as an actor. I was just a graduate from Delhi when I entered the entertainment industry so you can say I have grown as a person and as an actor. With not so much experience in acting, I did my first show Suvreen Guggal and later Veera.
In Veera, I learned a  lot about how things work. I always consider that your first project is always an opportunity and the second project is your responsibility. So when I entered Veera I had a big responsibility, it was already a set show, but everyone has worked hard for it. Even the child actors have worked hard, so I had to give my hundred percent to it. From that show, I started working on myself, my acting, and more on crafts and my reel characters. So yes, I have grown. It was among the top shows of that time, so I have seen a lot of things, whether it is popularity or the hard work I did to play the role. I guess it was the last golden age of television when the shows used to do really well and TRPs used to be very high.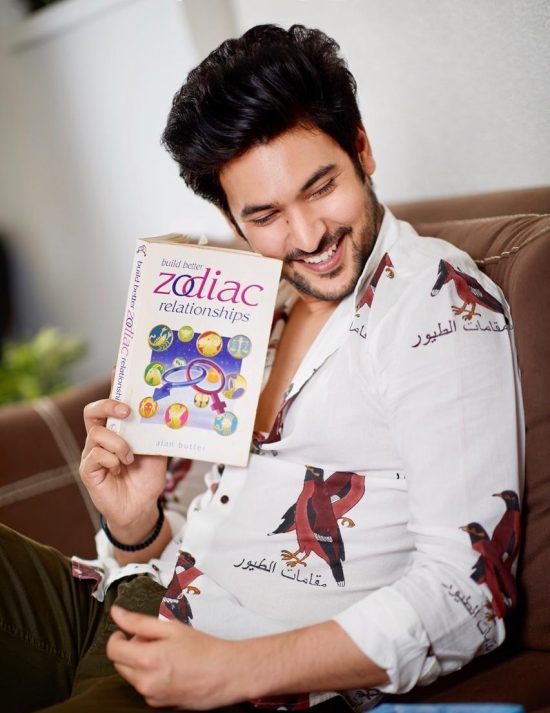 So, now things have changed as people watch shows on both Television and Digital platforms. I have seen a lot of different phases an actor faces, and it can be an injury, a setback as sometimes your show gets attention and sometimes it not, or it can be a challenge to play a unique and new role and later when it gets hit coming out of that role and breaking that image is again a big thing for an actor. In all this period of time, I have improved myself, my craft, and my acting. So yes, it has been a long journey that is still going on. I just feel like that I have just started and not a long time and it just feels like that it was yesterday.
Q: You have been liked for your impeccable performance in KKK, so how did you gear up for your Fitness in the reality show?
Actually, before KKK I was supposed to do some another show, so I was really bulking up for the show. It was the very last minute decision that I signed Khatron ke Khiladi, and therefore I started with my gymming to improve my strength, flexibility, and agility. I joined gymnastics, went gym twice and cut down my food, and did totally opposite activities I did in the last 20 days before the show. It was challenging to do, but yes, I have seen the results on myself. Hard work always pays!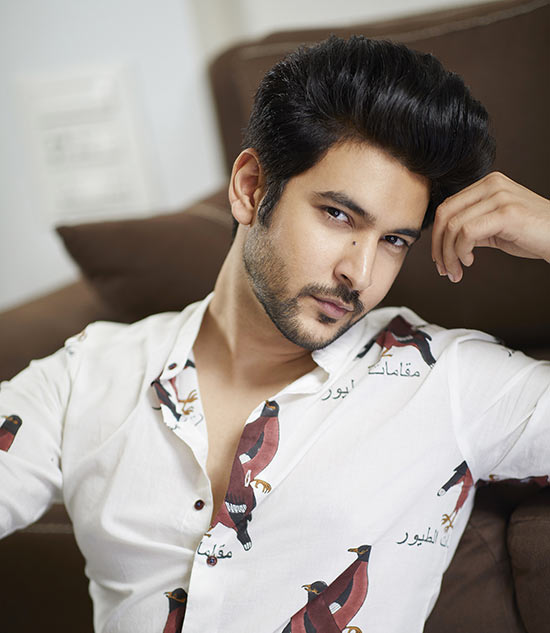 However, the show is not completely about your physical strength but also about your mental strength. The physical strength always works and keeps your mental strength alive. I have learned many things from the show, and the journey reveals your fears, what all you are capable of doing, and what you are not.
So it's been a great journey for me. I never went there to compete with others. I went there to improve myself. I had fun over there, and it was my first reality show.
Q: Apart from your busy schedule, how much time do you give to your workout routine?
Apart from my busy schedule, I do give time to my workout, and sometimes it happens that you do your workout or sometimes you are on your set and can't maintain the regularity with your workout regime. Also, for a certain role, you might need some physical training and sometimes to be in that role, and you will have to work out for the character you are playing.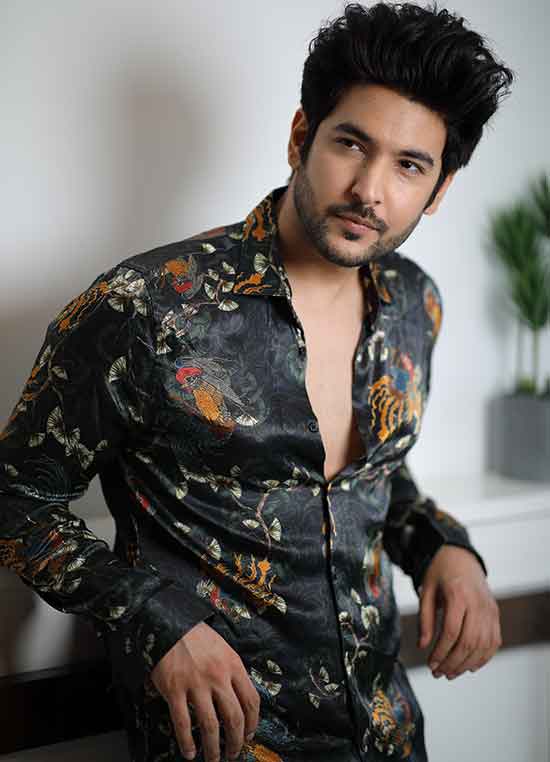 At the time of Veera, I remember I used to go to the gym at 12 and return at 2 or 2:30 late at night because it was required in the show. Sometimes between the shots, I carry some dumbbells to stretch and maintain the routine. I am a big foody as well, but I compensate for it by doing many activities to maintain your Fitness.
Q. Tell our readers about the fencing sports you have played in Beyhadh 2. What kind of training have you gone through for the role?
Beyhadh 2 was really a challenging journey due to its storyline, the quality of roles, the production and every day, and every scene was a challenge. But Beyhadh was not that kind of a show. So I remember how I learned to fence, and it really brought the flawless scenes that were shot with the fencing sport. I started learning it before the show started and took a lot of time to get carried out it perfectly. It was time taking, but the results were good. My introduction and the first scene of the show included a fencing scene. I shot fencing scenes with Jennifer Winget, and it was the first time fencing was introduced on the television, and the audience really liked it. Even in films as well fencing is not used much, so it was great fun to learn something like this. Being an actor, it is really good to learn new things for your role, and I learn a skill for my role.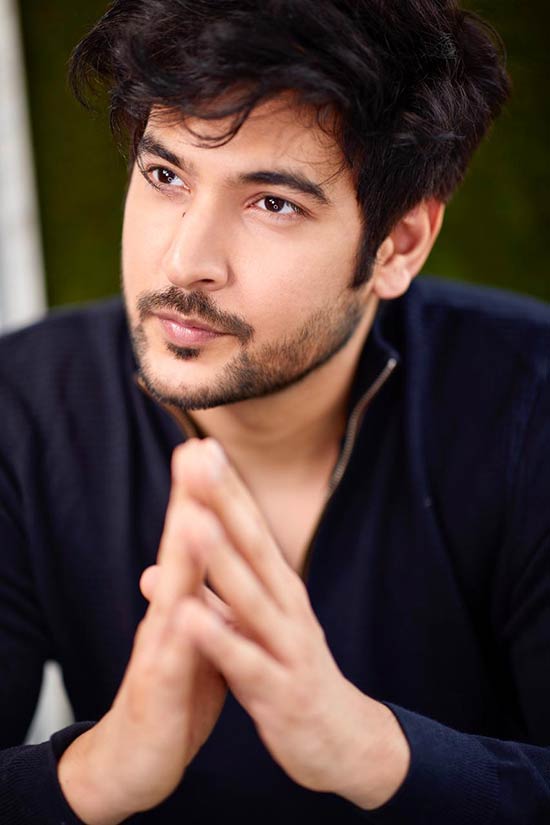 Q: Everyone has appreciated your role of 'Rudra Roy', what fitness mantra would you like to give our readers?
Rudra Roy was a challenging character for me as people had always seen me as a chocolate boy before that and Rudra was quite the opposite, intense, and a heavy character. For me, the kind of look which I have imagined for the Rudra Roy and as discussed by the makers also, He was really desirable. So I followed a diet for my role that was the first time for me. He used to wear formals more that was really appealing so finally after doing hard work we found the look for Rudra Roy and people really loved it. It was a big challenge for me as Beyhadh season was a hit show and with season 2 there were more expectations. I was happy to crack the show, and everyone appreciated my role. For any character, the look is really important after your acting. You should match your look with the character written, so it is your duty to match it. I worked really hard to match it, and I love doing it to match my look with my role.
Q. There are rumors of you entering the Big Boss House, so what fitness regime, you are following for that?
I guess, let's rumors be alive I am not going to Bigg Boss house this year. And, I am not following anything and on rest due to the lockdown. I am going for walks and cycling near my house as I have an injury on my wrist, so I am avoiding lifting heavyweights.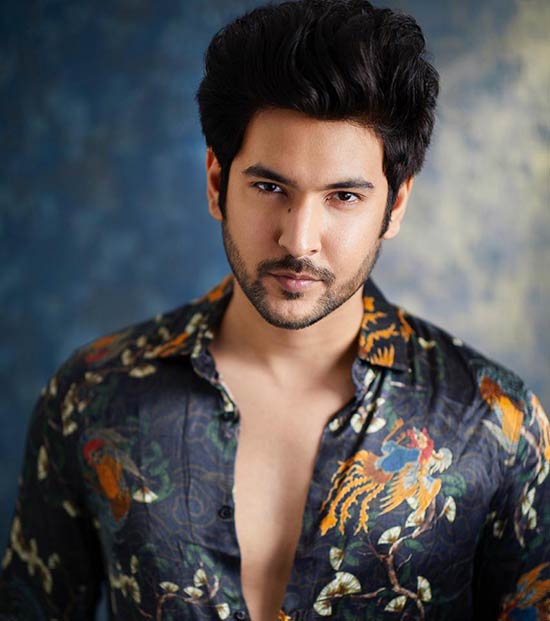 Q: What are your favorite workout and your ideal cheat day meal?
I really enjoy it when I am doing the full-body workout rather than a single body part workout. It just helps you to be energetic, and the whole body is active, and recently before KKK, I started gymnastics, and it helps in strengthening your body and works on every body part. Maybe after this lockdown, the gyms and fitness centers be open I go back to my fitness routine.
Q: Where do you see yourself in the next five years?
Actually, I am not the person who sets the goals, and I believe in living the present day. I just believe in doing something better and improving myself. So I have no such plans but just seeing me doing more better in my life. This is the only mantra I follow that I live in today and I just hope the betterment for tomorrow.
Disclaimer:
The information contained in this article is for educational and informational purposes only and is not intended as a health advice. We would ask you to consult a qualified professional or medical expert to gain additional knowledge before you choose to consume any product or perform any exercise.