Ye Bhi Thik Hain!
Robin (Radheyshyam) from Mirzapur is an entertaining character and remarkable character in an action crime thriller web television series Mirzapur 2 on Amazon Prime Video. Priyanshu Painyuli has won hearts and left his impressions due to his street smartness and hilarious lines even in the serious sequence of the series. Playing, the role of Robin in Mirzapur 2, he has amazed everyone with his popular line  'Ye Bhi Thikh Hain' besides portraying her mother's life in several fake stories.  His simple and cute love story with 'Dimpy' has inspired many silent lovers. The way he enacted Robin's style, his sharp mind, and presenting his emotions was highly appreciated by the fans.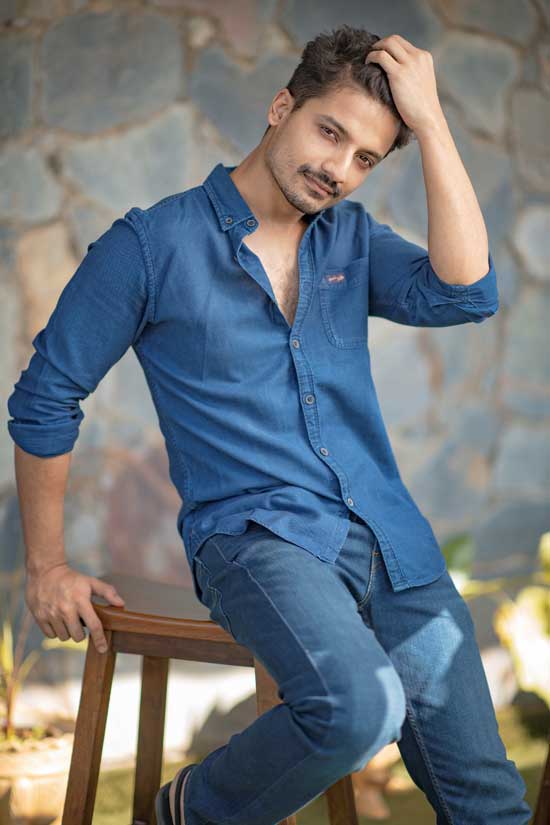 Priyanshu Painyuli made his debut with the iconic movie, Rock On 2 and was also seen in the Extraction at the beginning of this year. Priyanshu Painyuli was also a part of Upstart and played the role of Bhavesh Joshi in Bhavesh Joshi Superstar. At present, he is working on his new project Rashmi Rocket with Taapsee Pannu.
In a fitness-centric chit-chat with Paayel from Sportz Business Magazine, Priyanshu Painyuli talked about his fitness routine for the character Robin, his upcoming projects, and much more.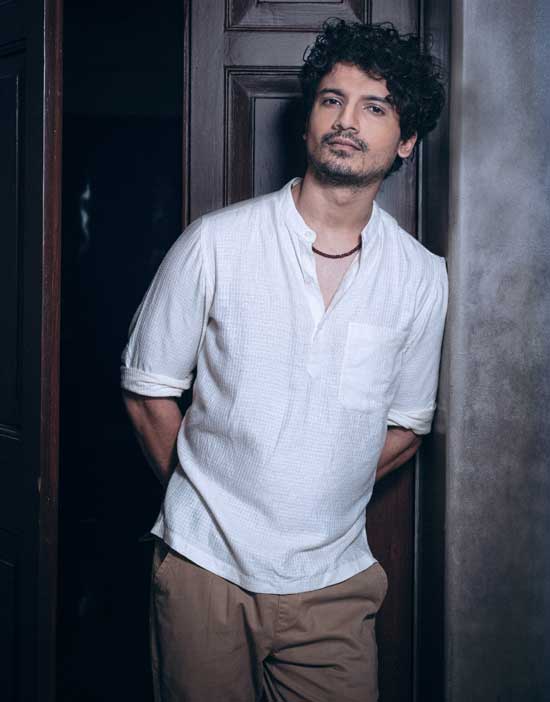 Q: Kindly shed some light on your amazing acting career starting from Rock On 2 to Mirzapur and Extraction, your Hollywood debut.
It began quite early when I used to go to different schools and colleges to perform on the stage. Due to my immense love for stage, dance, drama I wanted to be part of it and that's why I joined theatre groups in Bangalore. Besides, I was also so fascinated by film making including how we capture emotions, make up stories in two hours so I also learned movie making. While I was learning my theatre, I decided to go to Mumbai to explore new opportunities and to regular work. Luckily, through some friends, I got in touch with Rajit Kapoor and joined his team. I worked with different production houses and learned a lot. I then kept on giving auditions and that's when Rock on 2 happened. It's the most amazing audition that I have given to date.
Next was 'Bhavesh Joshi' and I played the role of Bhavesh Joshi in the movie and that too got recognized by the audience. I am glad that I did extraction and Mirzapur at an early stage of my career. I was a fan of Mirzapur 1 and when season two came I played the role of Robin which was loved by everyone and I felt the craze for this character among fans.
I got to play very diverse roles all over in my career so it was a great journey and many more to come.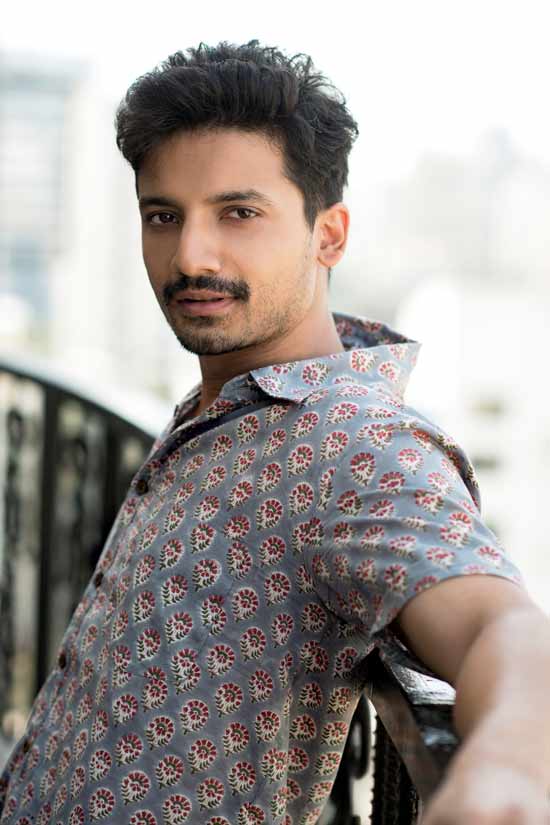 Q. Taking a cue from your popular dialogue 'Ye bhi thik hain', how should people not compromise their health and fitness by saying ' Ye Bhi Thik Hain'?
For health and fitness, you can't say 'Yeh Bhi Thik Hain' and you have to be "Perfectly Thik Hain". At the present time of Covid, we have to stay safe and healthy. A long time back, a line from the movie '3 Idiots' came viz. 'All Is Well' I think my line 'Yeh Bhi Thik Hain' is being compared to that. So, my line has a positive way of looking at it. It can be used in a case that something happens against you, you should accept it in a positive way and then can say 'ye bhi thik hai' with hope!
Q. What kind of fitness routine did you follow for your highly appraised character of 'Robin'?
Before Robin, I was a part of 'Upstart' of Netflix originals and there we had played the character of young CEOs and Entrepreneurs, who don't have time to go to the gym. So, I eat in parts and for every character, we are supposed to change our meal plan. For Robin, the character looked like a colorful guy but the personality was to look like a common man and not a gym-going man so I used to eat fruits, and nuts every two hours and small meals.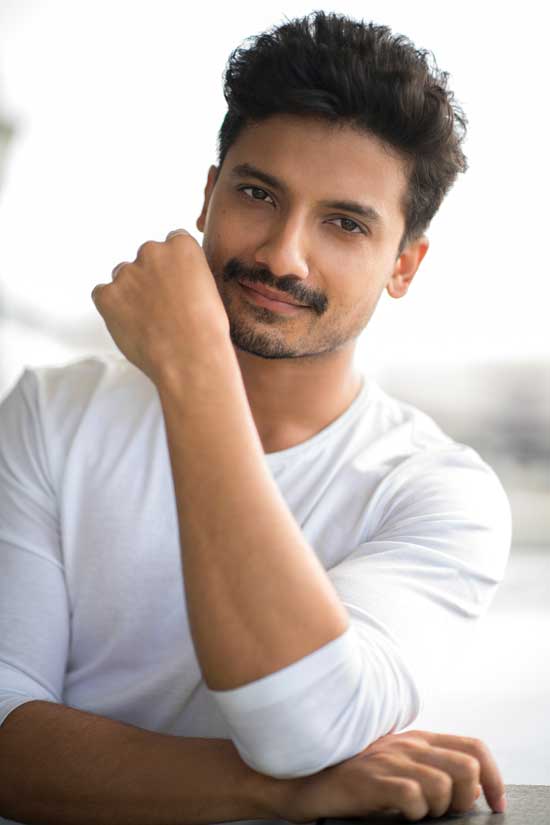 Q: You have been working hard on your upcoming movie 'Rashmi Rocket'. So what kind of training you are following nowadays and what kind of a movie it is all about?
I cannot reveal much about the story right now! We all know that is going to be a sports movie as we can see Taapsee on posters.
In my role in Rashmi Rocket, I have to look really sharp and not bulky. I train with my trainer every day for two hours from 12-2. And I have broken my meals into two meals a day. I don't go for any munching.
A really funny thing with my body is that, if I stop working out along with my protein intake, I go lean and slim. So I have to keep working out.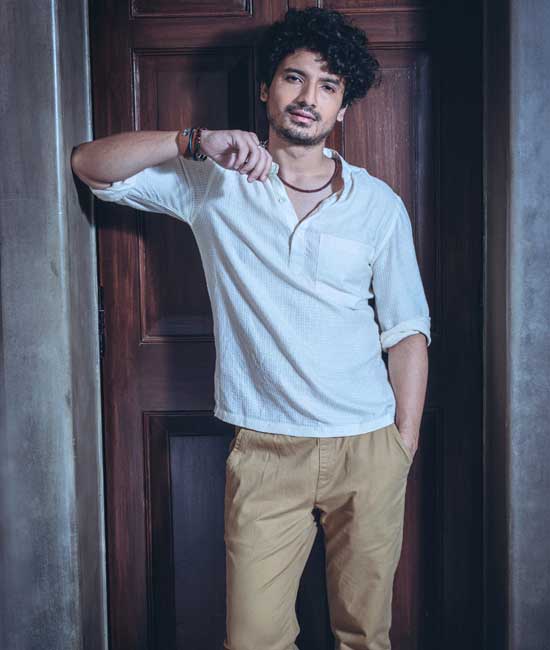 Q: As you said that Rashmi Rocket is a sports drama movie, so can we assume that are playing the role of Taapsee Pannu's coach in the upcoming movie?
I am not really training her. We are going to play the role of a couple in the film. Being her partner, I am supporting and motivating her. But what is actually going to happen will be revealed once the film is released.
Q: Congratulations on your wedding, so what fitness couple goals you guys have that we can expect to see in the near future?
Thank you so much!
Well, we try to take light dinner and maintain timely meals. We avoid packed food and prefer to have fresh food and healthy food. She is a vegetarian and I am a nonvegetarian however, we both stick to our food and eat what we like. It's good to keep pushing each other. especially whenever we go to our gym trainers. and that is good, that we keep boosting each other to give our best on the floor.
Q: We all are waiting for 'Mirzapur 3', can we opt for any physical transformation in Robin's character?
I don't know! Maybe let's see! I don't think Robin is the kind of guy who needs any physical transformation. Rather, he is quite street smart and is known for using his sharp mind.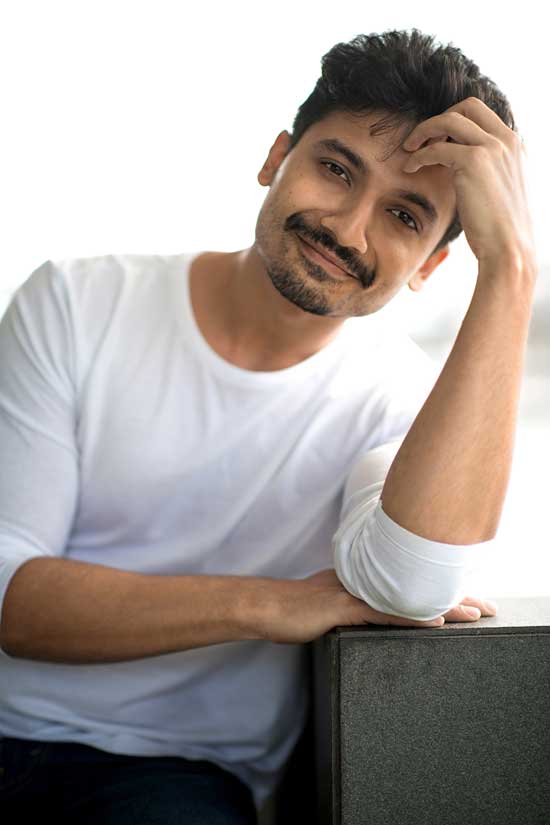 Q: How do you see the emergence of OTT platforms in the Indian entertainment market and by when can your fan see you again on the OTT platform?
Well, Erstwhile when I did Bang Baja Baraat with Ali Fazal on YouTube, we never thought of the emergence of any other platform for series and movies at that time. Now, if we see in the last five years, there has been an exponential growth of such content on the OTT Platform. And the good thing is that we are really bringing new and impressive content to capture the audience's attention. 
Because, OTT is quite a personal space, people are watching it on their smartphones, laptops, smart TVs, and others. Another thing is the reach of the OTT platform i.e. quite global. I too got a fan following from across the world for all my characters.
After Mirzapur and Extraction, I would love to come up with my next one and hope that people would love it too. There are nervousness and excitement both for my upcoming project that will either come in January or by the mid of the next year. All I am looking forward to is that people love that content too.
Disclaimer:
The information contained in this article is for educational and informational purposes only and is not intended as a health advice. We would ask you to consult a qualified professional or medical expert to gain additional knowledge before you choose to consume any product or perform any exercise.