Prashant Sawant, the man behind several Bollywood stars fitness regime and aesthetic body structure. He is the one who is responsible for sculpting famous Bollywood stars including Shahrukh Khan, Amitabh Bachchan , Abhiskeh Bachchan , Ajay Devgan, Varun Dhawan and many more. Started his journey from some down-town local gym, he has now developed his own luxe gym channel, Body Sculpture in Mumbai.
Prashant Sawant, celebrity trainer and the Founder – Body Sculpture talks to Abhinav Sub Editor Sportz Business and shares his insights over the contemporary fitness industry.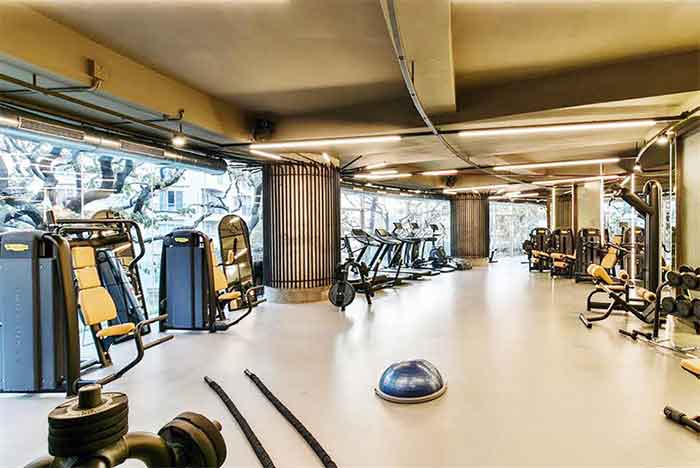 Q. Being a Bollywood's favorite Personal Trainer, how do you see the emerging demands of Indian cinema industry?
Right now, having a good physique is highly imperative in Bollywood. Various Celebrities are setting marvelous examples in terms of fitness goals and fitness regimes. They put videos and images of their sweating sessions online and their huge band of followers get immensely inspired by that. Bollywood doyens like Shah Rukh Khan, Amitabh Bachchan, AjayDevgan have done a terrific job to stay fit at their ages and also inspired people of all age groups to hit the gym. We as fitness instructor shape our clients' bodies as per the requirement of their assigned roles. I can only see the fitness craze getting amplified in future.
Q. Where do you see the Indian fitness industry in the next five years?
India has a humongous youth demographic and Bollywood exercises a huge influence on them. Fitness industry in India is growing by leaps and bounds. The youth of this country is partaking in the healthy living process at a rate never seen before. I can only say that sky is the limit for fitness industry in India.
Q. Who is the most cherished celebrity in Bollywood you have worked with and why?
– I cherish everyone I have worked with. Each of my clients has their own charm.
Q. Coming to your Body Sculptor Gym, What made you to start such luxurious set ups in Mumbai?
I always wished to have a studio which would be really cool and stylish. I like to conduct my business in style. I wanted my establishment to be at par with international standard and I think we have successfully achieved that. With the concept of personal training studio which we have, I wanted people to feel that they are working out in their own personal space. Working out in a personal space eases people up. They enjoy their workout sessions and our job as instructors get easier.
Q. Which is the most preferred and result yielding training program you have at your gym?
Irrespective of short-term and long-term, all my training programs are result-oriented. At the end of the day, as an instructor I have to deliver results to my clients. But I would say the 8 -week transformation program is the most effective plan. That has been a hit among my clients. All my team members work really hard to meet the clients' goal in the program. They always keep them motivated. We also have meal plans from Lean Kitchen which helps client to achieve their fitness goals much faster. Our meal plans from Lean Kitchen is customized to meet individual nutrition requirement of every client.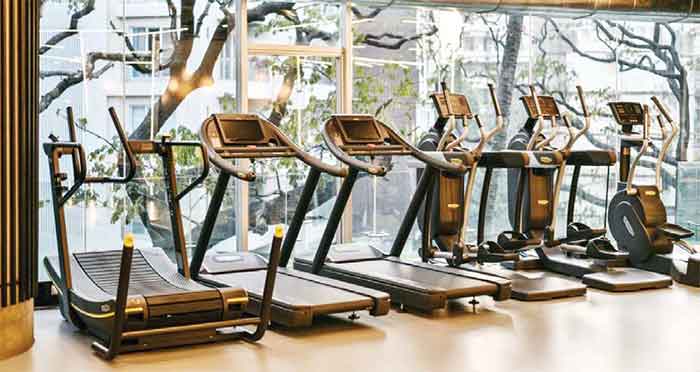 Q. What kind of special facilities you offer at yourgyms which make them unique?
Ours is a personal training studio so every client gets our personal attention. Trainers push clients and motivate them and it is personally monitored. Our client gets their desired result in given period of time.
Empty gym is our concept, so if five trainers are on floor, they would be training five clients. Our gym never becomes overcrowded and hence there is mind and body connection. That way, we can properly scrutinize every client and spot their shortcomings and recommend the needful. It helps our clients to focus and enjoy their workout. It helps them to improve their fitness regime.
My wife, Maya Pereira Sawant is a sports enthusiasts and a celebrity trainer. She also serves as nutritionist at this establishment.
She started with Lean Kitchen, so in our studio we have food that goes along with your fitness goals. Lean Kitchen brings you your in-house diet planning program. Many people are confused about their diet as to how much calories to be consumed and what to eat. A sensible diet and proper workout regime go hand in hand. So, at Body Sculptor everything is taken care of.
Q. As now everyone is quite aware with the positives of being fit, what kind of routine do you suggest to those fitness enthusiasts?
I always encourage people to be more consistent with their workout. To see result, you have to commit wholeheartedly. In today's highly-paced lifestyle, I understand sometimes you just want to hit the bed instead of going to gym. That's why, I design customized workouts plan for clients which suits their lifestyle so they have no excuse to skip them. I schedule workout around their routine and try to synchronize with their lifestyle. That way, we still achieve the best results even with a tightly-packed client.
Q. How much supplement is necessary in one's life?
I would say that supplements are very important. They help you to repair. Along with workout, supplements are capable of bringing out the best in you. They provide nutrients that you don't get from your daily diet because many people consume unhealthy food on a daily basis.
Q. How lean Kitchen is assisting in meeting the health objective of your clients?
Lean Kitchen is an amazing concept that is helping clients to understand balanced diet. The idea of Lean Kitchen revolves around healthy food, good taste, calories counted and your personal fitness goal. We don't compromise on either of those things. Sometimes, my clients have to grab their meals and smoothies after workouts. Lean Kitchen is there to meet that demand. We also have clients that carry their meals to home as well as we deliver it to their door steps. At Body Sculptor, we meet our clients need in every possibleway.
Q. Indian fitness industry needs more learned and well-trained trainers, so what do you suggest to those who want to enter this industry as trainers?
I second you on this. We should have functional education system on fitness training that will produce well-trained instructors. I have always felt that trainers are like doctors, they deal with human bodies and have the power of shaping their clients well-being. Apprentice fitness instructors should go through vigorous training as they will handle people's health and life in their professional life later.
At this age of social media booming, people often get their fitness information from social media as it is easy and quick. That will not do any good to improve your fitness level.
Taking fitness advises from Instagram and other social media platform is not advisable at all. People should only trust properly certified trainers. Only a trained fitness instructor will know what your body needs. People should treat the subject fitness more seriously and refrain from trusting any information from random source.
Disclaimer:
The information contained in this article is for educational and informational purposes only and is not intended as a health advice. We would ask you to consult a qualified professional or medical expert to gain additional knowledge before you choose to consume any product or perform any exercise.