With the rising concern for fitness among people around, the year 2020, a year of Lockdowns and quarantine phases, it has taught us that we can meet our fitness goals without hitting the gym. Well, it is a good practice to be a gym enthusiast however; there are other forms of free style fitness regime which have the ability to make you fit with your own body weight as the resistance. Calisthenics is one of them which have the technique of all-natural moves to make you fit and strong as you have always wanted.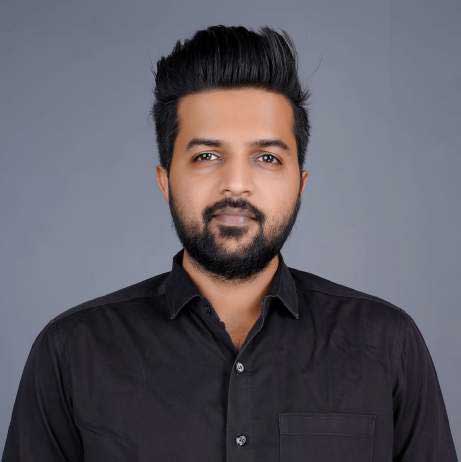 With a vision to bring a fitness revolution in India, Aakash Agarwal launched K2 Calisthenics Park on 24th October 2020 in Surat, Gujarat accompanying with his other co-trainers. While training more than 200 people, this is India's first Calisthenics Park which provides exercising outdoors in a public space without any hindrance.
In an exclusive interview with Rajeev Biswas, from Sportz Business Fitness Magazine, Aakash Agarwal the founder of K2 Calisthenics Park, shares his thoughts to have a complete calisthenics workout without getting stuck in a gym membership for years.
Let's read him and find out what he has to say about their newly launched one of its kind park in India.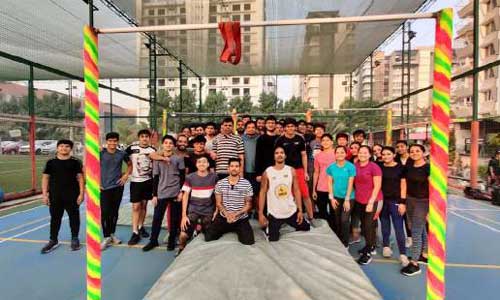 Q What inspired you to have an outdoor environment of a Calisthenics Park?
COVID and Lockdown, when everyone was confined to their home including myself and becoming fitter became more and more important, I started researching on different form of workouts which can be done at home or with minimal equipment's. I tried a lot of different things including HIIT, Zumba etc but one form fascinated me the most was Calisthenics a.k.a Street Workout. You can do it almost anywhere with no or minimal equipments and what it does to the body was amazing.
Also when there was news that COVID can be transmitted easily in confined and air conditioned spaces, outdoor was the way forward. With that in mind, I launched K2 Calisthenics Park on 24th October 2020 with Amit Sharma and Kaushal Patel as my trainers. Since then we have been training more than 200 students.
Q How do you manage the outdoor space for doing Calisthenics exercises?
To do all Calisthenics workout we have two dedicated space, one is 4,500 sqft and another 1500 sqft especially for kids.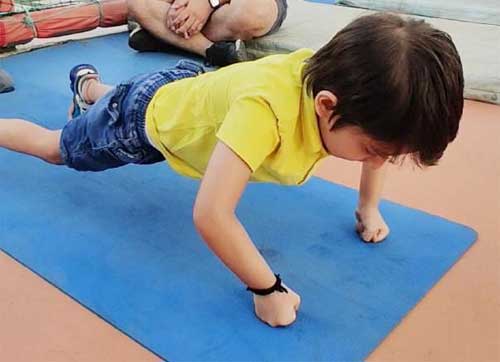 Q What are the facilities available at your Calisthenics Park?
K2 Calisthenics Park is lush green outdoor space, we have some excellent trainers who are always there to guide you and make progress in your calisthenics journey. We also have a turf which can be used to play different sports like cricket and football. There is a health cafe where you can have all the healthy meals and juices you want. Apart from these, basic facilities like washrooms, shower area is also available.
Q How it is different from modern days of premium gym structure?
Oh it is very different. One thing that I learnt personally from going to modern days gyms is that everyone around me said maintaining body is an expensive affair. So you have gym membership, then you have personal trainer fees, then the trainer asks you to take various supplements like BCAA, Pre-workout, some capsules and then the infamous Protein Powder. Then you have to undergo nutrition counseling in which you get curated meals which again creates a big hole in your pocket. Here in Calisthenics, we promote conscious and healthy eating i.e. don't eat junk and listen to your body when you eat, your body will let you know when to stop. And we do not have personal training, all we have is monthly fees and you are good to go.
Q Kindly brief us how Calisthenics exercises are important for fitness?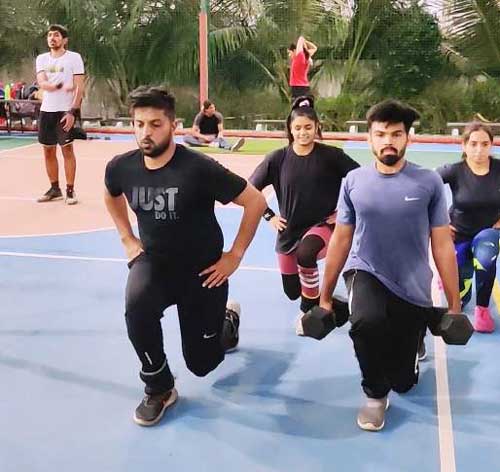 Calisthenics uses body weight as resistance for your training. Unlike gyms, all calisthenics exercises use compound muscle movements, thus not just increasing the strength but also increasing the muscle-mind coordination. Also most of the exercises engage your core, and when your core is strong your overall stability of body is increased tremendously. K2 Calisthenics offers outdoor space for workout with ample of green around it, which allows your body to heat and at the same time provide fresh air while working out.
Q What are the best ways to do Calisthenics exercises without getting injured?
Three things I would like to stress here is one training under professionals and two doing proper warm up and stretching before your workout and doing it outdoor. First is reason is obvious but why working out is more important is, it is proven that your muscles are less prone to injury when your body is heated, the muscles become more flexible, thus when you are working outdoor your body does not get cooled down easily.
Q Kindly share your fees structure for those who want to join your Calisthenics Park?
We charge 9,000 INR for 3 months currently, which includes training as well.
Q What kind of fitness equipment you have installed at your Calisthenics Park?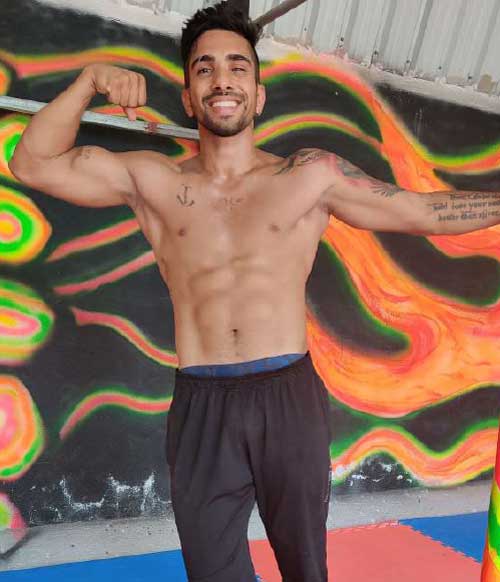 We have a number of horizontal bars for free and static movements, apart from that there are 3 set triple parallel bars, monkey ladder, low height bars, mats, rope climbing, skipping ropes, external weights to increase resistance if one has mastered their own body weight.
Q Kindly introduce your trainers and tell us about your client based?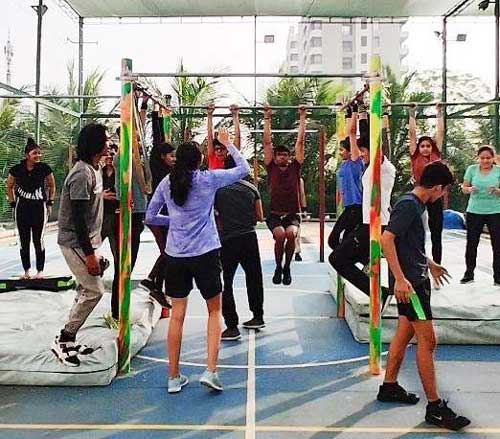 We have Kaushal Patel as our head trainer, who is a self trained calisthenics athlete; he has been doing calisthenics for 5-6 years now. Then we have Amit Sharma, who is our Manager and now a trainer as well. He has been trained in gym and Martial Arts, but now has picked up Calisthenics for his fitness moving forward. And recently Yash has joined us who was into different Cardio forms and Animal Move training, he will be combining his existing skill set with Calisthenics to give more robust results to our clients, accompanying two more assistant trainers Bhargav and Darshit.
Initially when we started, we thought Calisthenics would only attract boys in age group of 18-35. But now 6 months later, we are surprised by the diversity in our clientele. We have kids, girls, boys, men and women of different age groups. But we ourselves are surprised to see how well the girls are doing in Calisthenics moves, this goes on to prove, that no matter what age or what body type you have, all you need to do is workout daily.
Q Any plans for expansion or promoting Calisthenics exercises in other states of India?
Yes, definitely. I want to bring a fitness revolution in India, I want to let people know that you don't need to make a big hole in your pocket to get fit, you don't have to be stuck in a gym membership for years, you can learn Calisthenics from us and then maybe have a small setup of your own and do it wherever you want and spread it to more people. Also I am looking for investors and promoters to take in Pan India so that Calisthenics is available to more and more people.
Disclaimer:
The information contained in this article is for educational and informational purposes only and is not intended as a health advice. We would ask you to consult a qualified professional or medical expert to gain additional knowledge before you choose to consume any product or perform any exercise.