Are you a gym owner who is struggling to market your gym membership despite having state-of-the-art gym equipment and certified fitness trainers on Board? If Yes! Then there are a few marketing ideas that you can incorporate into your gym membership to increase the number of footfalls in your gym facility.
At a time when people are still confused over whether to hit the gym again or not in the middle of the COVID-19 pandemic, you can win the trust of potential clients by introducing several preventive measures to protect your clients from the vicious viral infection. You can simply win the trust of the people, by following the SOPs set by the government authorities and subsequently spread the word over the internet, and invite a number of online reviewers to do the rest. So, for that you should be vocal on the World Wide Web. As at the time of internet age, if you are not hosting a website or doing any online promotion and posting social media content, then definitely you are nowhere in the young generation's area of interest. Try to advertise your gym brand on social media platforms by posting candid photographs along with interactive videos.
There are a few initiatives that you can also take to build confidence by incorporating some preventive measures that you should mark as a mandatory things to follow while entering to the gym including making Wearing of Mask Mandatory, incorporating Sanitization of the floor and practising regular temperature checks including others according to the government assigned guidelines. This way you can market your gym brand as a safe gym which follows the basic norms to prevent COVID-19 infection. In order to manage the crowd which generally flocked in during the prime time, try to incorporate online scheduling mandatory in the post covid-19 phase. Posing as an effective tool to curtail huge influx of people coming to the gym at the prime-hours, an online scheduling system can effectively sort out your social distancing norms on the floor. The act of keeping online scheduling mandatory, not only help you to keep less crowded but also wraps up your clients workout as soon as possible without wasting much of their time. Try to expand your working hour to suit different clients work schedule.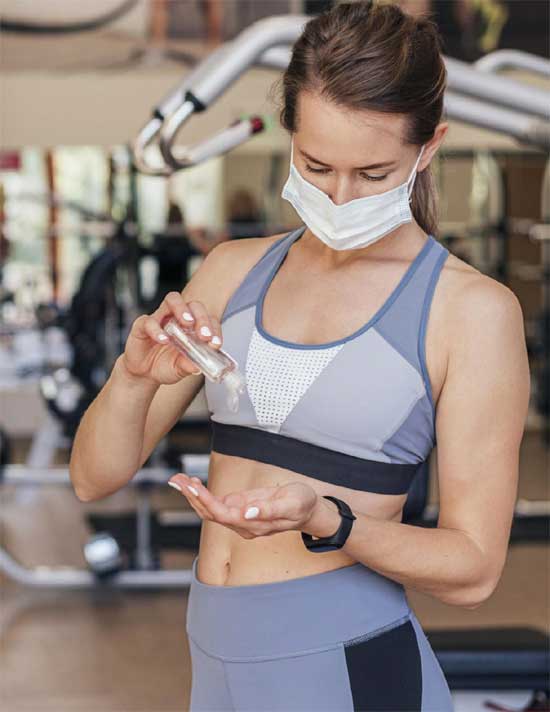 Now, when the gym are gearing up again to reach their gym membership base back to pre-COVID phase, it will require in-depth understanding of the market as this will mark a strong influence upon your chances to regain gym membership back to the normal.
It should be noted, the COVID-19 Pandemic is still unfolding despite having so many vaccination drives, and it will be hard to find out what exactly is the notion of the gym market amidst this International crisis. Despite, such ambiguity, you can again win the thrust of your cleints by introducing contact-free sign ups and bookings. Highlighting the need of the new social distancing norms, you can offer members to sign up and use the club without any direct contact with staff. Introducing a gym member portal on your gym website with an online signup form along with offered time table can be yet another thing that you should consider to make the gym member feel more comfortable in joining your gym.
In addition to that, there is one more thing that you can do is to reconsider gym membership pricing. As COVID has hit everyone including your clients, people are having a really tough time to stick to their job as there has been huge number of layoffs happened in the job market, leaving many unemployed.
In the contrast of economic disruption, it will be smart move to reconsider your gym membership pricing. This way you are not only making your gym brand in general people's heart but also showing a feeling of compassion for those who have been missed out at this time of pandemic.
Provide Free Nutritional Planning or a Meal Plan Being an owner of a gym or associated to a gym in any way, you understand the gravity of diet and nutrition. Well, how about bringing the same knowledge in your marketing strategies!! As newcomers join a gym, the biggest challenge by which they go through is to follow as strict diet.
Disclaimer:
The information contained in this article is for educational and informational purposes only and is not intended as a health advice. We would ask you to consult a qualified professional or medical expert to gain additional knowledge before you choose to consume any product or perform any exercise.