On the special occasion of International Women's Day, we have a wonderful woman with us, who is a mother, wife, daughter, sister, and wrestler.  The queen of the wrestling rings, Geeta Phogat, a freestyle wrestler who won India's first-ever gold medal in wrestling at the Commonwealth Games in 2010. Besides, she is the first Indian female wrestler to have qualified for the Olympic Summer Games.
A freestyle wrestler, Geeta Phogat is the eldest sister of the most famous Phogat sisters. Raised and trained under the stringent discipline of her father viz. Mahavir Singh Phogat who himself was an amateur wrestler,  the Phogat sisters' life story can be seen in the Hindi Aamir Khan starrer movie Dangal. Her father cherishes to say that his daughters are no less than any boy, which you can even watch in the movie, Dangal.
Owing to her achievements and loads of proud moments, today Geeta Phogat has become an epitome of inspiration for many women. In an exclusive inspiring interview with Paayel from Sportz Business Magazine, Geeta Phogat talks about her experience with motherhood, her current fitness routine, her preparations for the Olympics and more.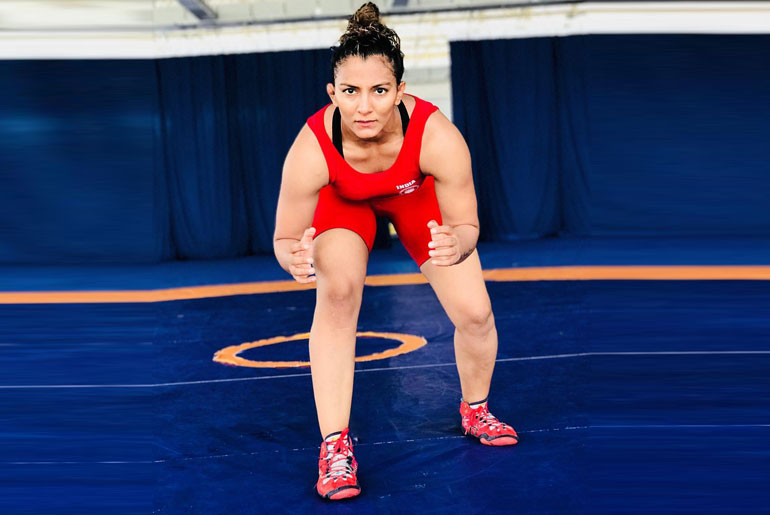 Q: As shown in the movie 'Dangal' every Indian knows the story of your journey into the world of wrestling, can you please share your experience being a mother of a baby boy? Has it affected your wrestling training schedule?
I took one year to come back in my Wrestling schedule. It's been one week now that I have joined the National camp. It took two years for the pregnancy period and the postpartum time for me to lose weight and get back in my original routine. Everything requires hard work and there is a schedule we all have to follow to reach our goals. I am planning things and taking steps to move ahead in my wrestling profession.
Q: Being the first Indian ever to win a gold medal in wrestling at the commonwealth games, how are you preparing for the upcoming Olympics?
I have joined national camps and there are almost 5-6 months for the Olympics. We are assuming that we will be having final trials for the Olympics in a few days. And I am not completely prepared for it. To come back in the form to perform on the international platform I need some time. I have started preparing myself and will participate in other upcoming tournaments.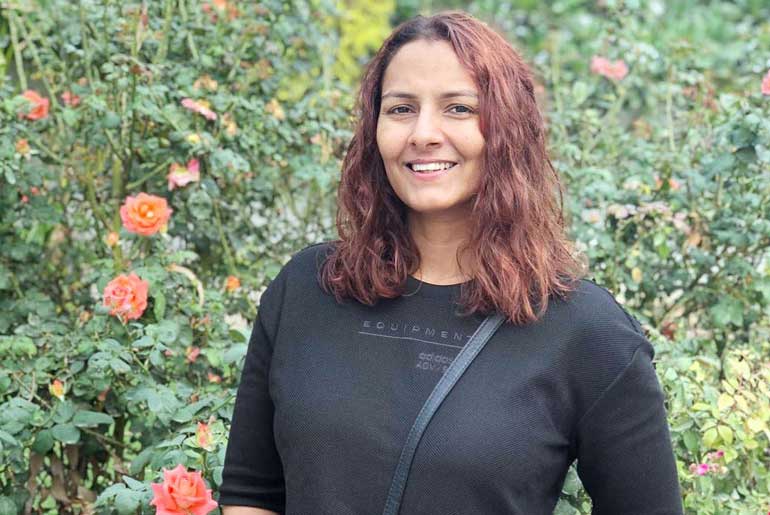 Q: How distinct is wrestling workout in comparison to other forms of workouts?
The normal workout we do includes cardio, and overall body toning workouts. Whereas in wrestling we need to do the workout that helps in endurance and strength. It's a combat sport and so we need to work on our technique and variations. It's enough to give one hour for a normal workout. But if you want to do wrestling training so it's different from it as it's really hard to do.
Q: While talking about your DSP candidature, how you see yourself encouraging women empowerment?
Being a DSP in the Haryana police I will surely work in the development and growth of women. I will make sure to provide equality and fairness to women for their empowerment.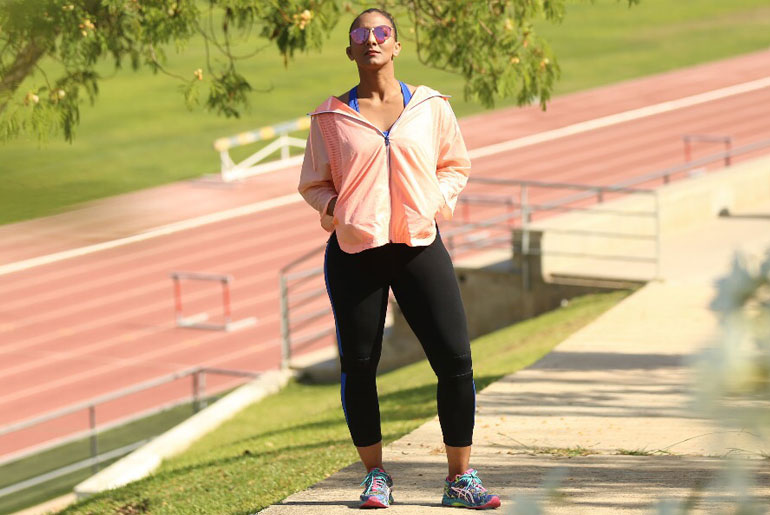 Q: What skincare routine does our beloved Dhakkad wrestler follow? 
Being a sportsperson, I believe it's a free time task to do. But when you enter your training session you don't get time to do it. Of course, it's really necessary to take care of your skin. I used to massage my skin with toner and moisturizer on the skin but as I have come back to the camp I am applying it quickly on my skin to save time. However, I prioritize healthy eating and drinking. The healthy food we eat and the amount of water we drink will lead to giving you a glow on your skin.
Q: Being a woman how do you want to break the myth that women can't exercise while they are mensurating? 
It depends on your body that how much your body allows you to exercise. If you undergo pain on the initial days then you must avoid it and take a rest. You should not force your body to work out in the pain. I do a little exercise on my periods day as I don't feel much pain at that time.
Q: Geeta Phogat, you always been at the centre of the Entertainment Industry taking part in different forms of series, so do you have any plan to enter into the world of entertainment?
I can't commit anything at this moment. My complete focus is on representing India on an international level. But if I will get any chance to work in this field of course I will give it a try.
Disclaimer:
The information contained in this article is for educational and informational purposes only and is not intended as a health advice. We would ask you to consult a qualified professional or medical expert to gain additional knowledge before you choose to consume any product or perform any exercise.