You never know what is going to happen in the next moment. You might be having ice-cream that may fall down or luckily you can win a voucher to buy another.
Life is unpredictable! We might take commerce and later opt for a bachelor's in computer science. It's just a vibe that makes you realize your ultimate goal in your life.
Here's Trisha Mukherjee, who's a life changed after entering college.
In a chit-chat with Sportz Business Magazine, Trisha Mukherjee, a Bombay based model revealed about her journey and the importance of fitness in her life.
Q: What is the journey of Trisha on how she became a model?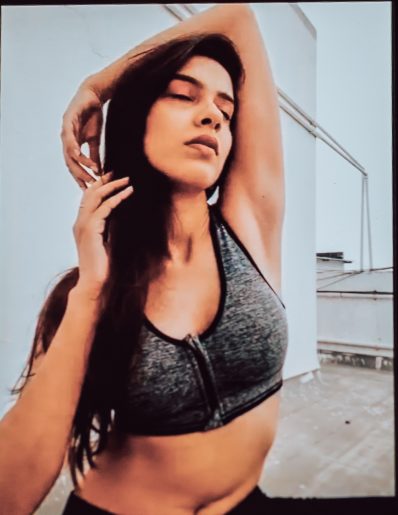 Photographer : Anirban Hazarika
Insta Id- anirbanhazarikaphotography
A: I always had a strong desire to be in front of the camera from a very young age. So, when I was in college, in Pune, I decided to get into creative arts like modeling and acting.  Then I met Mr. Lovell Prabhu (talent groomer/show choreographer) through one of my friends and got myself trained for the industry under his guidance, that's where things actually started. Then I eventually moved to Bombay in 2019 and worked freelance for a while and recently signed up with my agency- Toabh.
Q: How important is fitness for you?
A: Oh! It's an absolute essential for me, which is not only limited to Workout or Yoga (which I absolutely love), it also includes a healthy diet and even a bit of food indulgence every now and then. To me, it's a choice of lifestyle that helps bring a balance in my life.
Q: What is your favorite Bengali dish that promotes fitness?
A: Well it has to be Fish curry with steamed rice. It's rich in protein, calcium, Vitamin D and omega 3, which is very good for the hair and skin. Parboiled rice is rich in fiber and antioxidants and hence it's a very nutritious combination.
Q: What is your favorite skincare and healthcare routine?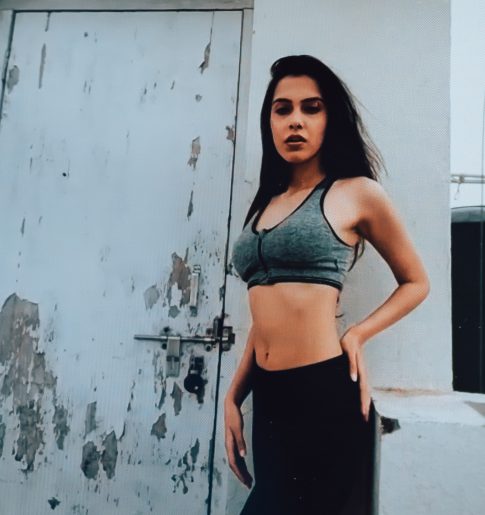 Photographer : Anirban Hazarika
Insta Id- anirbanhazarikaphotography
A: I live by the CTM rule. (Cleansing-Toning-Moisturizing). I do this every morning and every night before bed. Also, DIY face masks once a week, does wonder to my skin, and most importantly I drink 3-4 liters of water every day. My health care routine basically involves eating sensibly, working out, and not being too hard on myself.
Q: where you see yourself in the upcoming 5 years?
A: Well, I do have a few plans but honestly, I don't fixate upon the future. I rather work and focus on my present self coz that's what I feel I can control since none of us really know, what the future holds! But, if everything works out right, I hope to be at my creative best, traveling the world, living my life with love and compassion.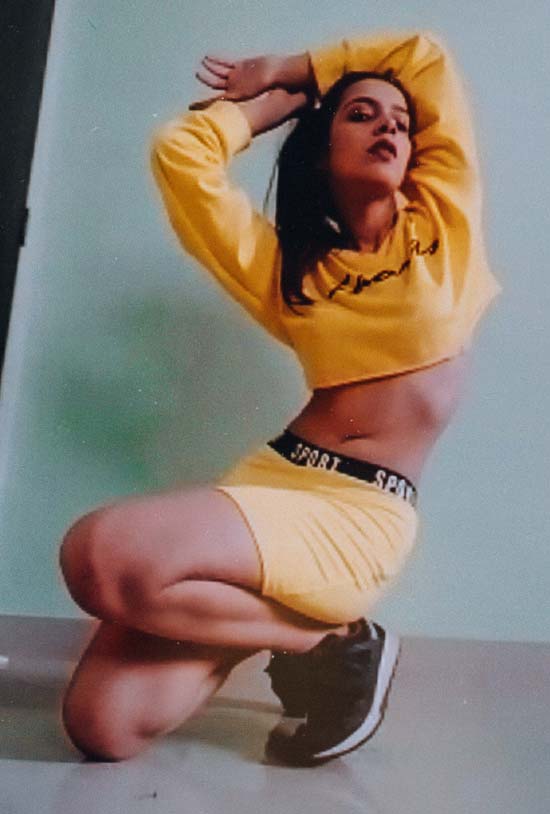 Photographer : Anirban Hazarika
Insta Id- anirbanhazarikaphotography
Q: What is your favorite look or attire which you love carrying out and why?
A: Honestly, I love dressing up, so it truly depends upon the occasion. But anything that's elegant yet sexy and comfortable, is my most favorite pick, always.
Q: What is your biggest dream and fear!
A: DREAM: To be able to do something so substantial that the world remembers, if not, to be able to touch at least one life and inspire the person, towards something worthwhile.
FEAR: To lose my loved ones and be not able to do what I love.
Disclaimer:
The information contained in this article is for educational and informational purposes only and is not intended as a health advice. We would ask you to consult a qualified professional or medical expert to gain additional knowledge before you choose to consume any product or perform any exercise.