The current COVID-19 situation is stressful, volatile, and exhausting, making this pandemic nowhere to end. With the onset of the new normal everywhere, the definition of exercising and staying fit has changed. With series of lockdowns and strict curbs, stress has made its way to ruin our lives. Well, in such a scenario we must utilize this valuable time and shell out some minutes for our personnel workout.
For many of us, performing the regular dose of exercise would not be possible due to the present circumstances. However, in such a case the daily fitness mantra should be to keep ourselves active, agile and moving, to have our fitness levels up so that we can stay fit. Performing exercises during lockdown improves our health and also helps to keep us fit both physically and mentally. People who exercise regularly have a good state of mind, as they feel more energetic throughout the day, allowing them to sleep better at night, thus making them more relaxed and positive towards them as well as for society.
Benefits of Exercises During Lockdown
Exercising has an array of benefits and keeps us healthy and active at all times. It will certainly be a wise practice to push ourselves with some exercises during the lockdown because staying at home for prolonged hours will impose many challenges on our health. Studies say, that sedentary behaviour and low levels of physical activity during lockdown will impose negative effects on our health, well-being and quality of our life. Such negativity will drastically ruin our lives in the long run, thus welcoming many hurdles towards our health. With the help of this article lets try to figure out the benefits of exercises during lockdown
Promotes active lifestyle – Performing home exercises during lockdown will certainly help you to maintain healthy body weight. Having too much weight will make you lazy at all times; therefore, it is better to exercise and maintain the required bodyweight to have an active lifestyle.
Decreases risk of heart diseases – Our heart is a vital organ in your body that helps to pump blood, any discrepancies into it will lead to heart attacks. Maintaining a healthy body weight by performing exercises during the lockdown, will keep your heart healthy at all times and will also lower down the spread of cholesterol in your heart.
Curtails joint pain – Joint pain is often caused due to high body weight. It has been observed that people who are obese tend to face joint-related disorders and back pains. Sometimes if the joint pain gets severe it leads to osteoarthritis, thus making the situation even worse. However, in such a scenario performing exercises during lockdown will eventually induce you to maintain healthy body weight, allowing you to keep all joint pains away.
Top 5 Exercises During COVID-19 Lockdown
During this grim situation any physical activity either it's household work or performing any sought of exercises during the lockdown, will be a boon for us to protect our health. According to WHO (World Health Organization), either 150 minutes of moderate-intensity or 75 minutes of vigorous-intensity physical activity per week, or a combination of both will lead us to have a perfect healthy lifestyle. These goals set by WHO can be achieved at home without any hindrance of space and equipment.
1.) Planks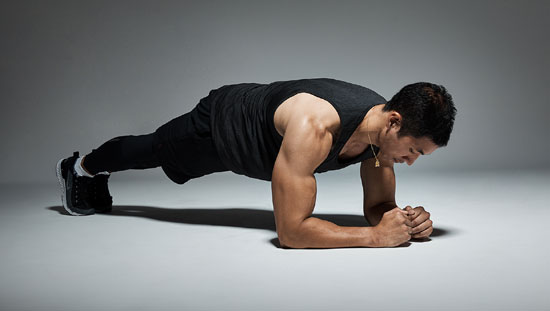 Planks are a beneficial weight loss exercise that you can choose as one of the exercises during lockdown to lose weight. Planks help to burn extra kilos from your belly and thus proves a great fat burner. Performing planks help to strengthen your core and abdomen muscles. Apart from the abdomen, it also helps to strengthen your hips and lower back, allowing you to improve your body balance, flexibility and thus improves metabolism.
2.) Walking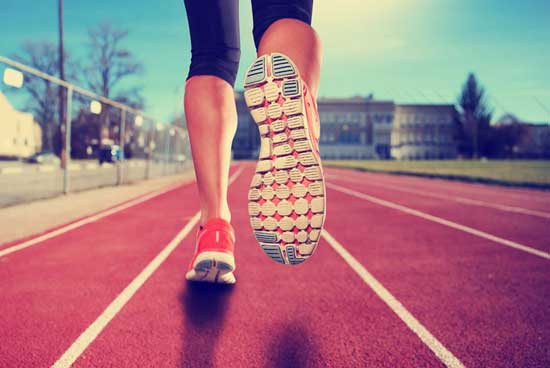 If you are looking for a favourable exercise during the lockdown, then walking is something that you should opt for. Walking around your home or room will eventually let you stay active. While answering a call, walk and speak up rather than sitting. These simple steps will boost your body to stay active and agile. However, you can start walking in your colony or may perform running or jogging as per your need. Walking is a simple cardio exercise and does wonders to lose fat from your body.
3.) Zumba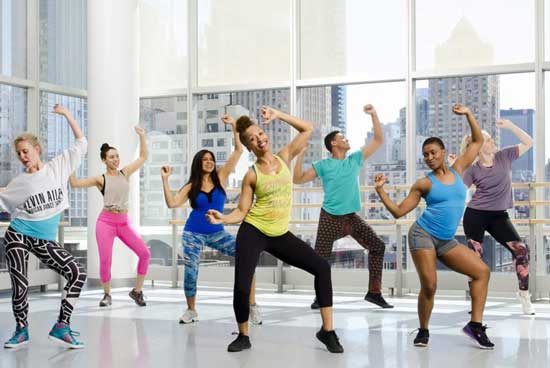 If you are interested in full-body cardio, then Zumba will be a great thing to opt for. Choosing Zumba as one of the exercises during lockdown is as efficient as hitting the gym. You just need to grove the situation with your favourite dance number and experience the wholesome cardio exercise specially designed for you. Being a full-body cardio and aerobic exercise, Zumba, helps to burn 250 to 850 calories with a 60-minute workout. Besides all, incorporating Zumba as one of the exercises during the lockdown will offer an added advantage to lose weight due to prolonged sitting at home. It also burns your calories and offers a total body toning exercise.
4.) Yoga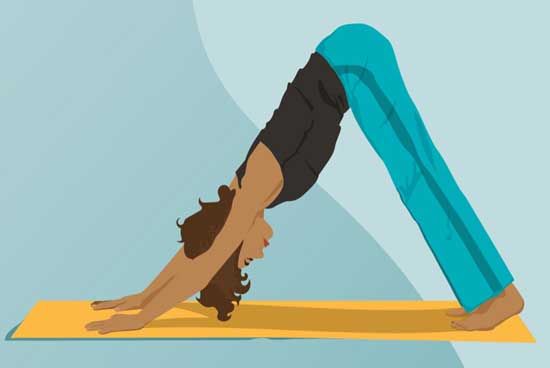 As the ongoing COVID is linked with uncertainty and stress, a meticulous exercise like yoga will certainly be a stress buster, without risking your life. Practising yoga will ease your health, anxiety and physical tension. The meticulous movement and controlled breathing pattern in yoga will keep you mentally and physically strong. Yoga has been considered as one of the best exercises during lockdown to keep all health concerns away. Being practised from traditions, yoga improves your strength, balance and flexibility. Besides all, it also boosts alertness and positivity and if practice regularly, contributes a greater advantage to evade heart diseases.
5.) Skipping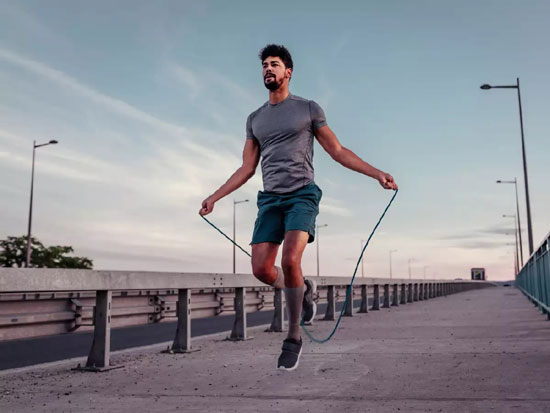 Skipping is a reliable, effective, and easiest home exercises during lockdown to lose weight. If you are considering an exercise for fat burn then skipping is one of the best exercises that you should attempt. While maintaining the overall fitness of your body, skipping helps to burn 10 calories in a minute and it is also beneficial for strengthening of legs, shoulders, butt, belly, and arms. Performing skipping has an array of benefits as it helps to improve your stamina and increases bone density, thus reducing the chances of osteoporosis.
Disclaimer:
The information contained in this article is for educational and informational purposes only and is not intended as a health advice. We would ask you to consult a qualified professional or medical expert to gain additional knowledge before you choose to consume any product or perform any exercise.