Bootcamp workout is a high-intensity workout program designed in a military-style training program.
Bootcamp workout includes high-intensity interval training to allow you to lose your weight and get in shape. They are modeled to work on every muscle of your body.
Bootcamp workout includes flexibility drills, cardiovascular, endurance, and strength. Also, it includes strength and bodyweight exercises like pushups, lunges, and squats.
Also, Bootcamp workout generally begins with and ends with stretching.
Bootcamp workout educates and focuses on your food choices and nutritional diets. It is designed in such a way that it is beneficial for everyone.
Here are some of the Benefits of Bootcamp Workout: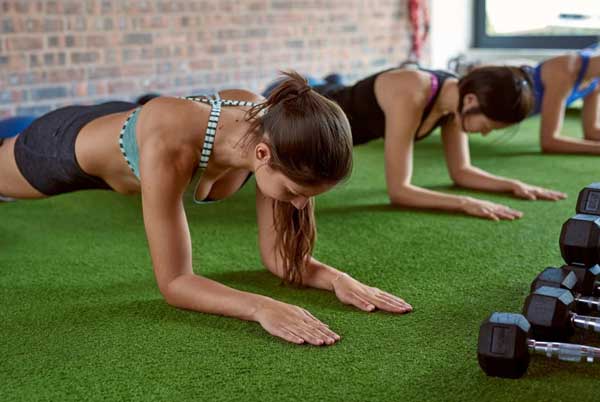 It provides great results soon.
It builds huge confidence.
It is counted as a social activity.
It helps in balancing your blood pressure and heart pumping.
It will give you the best diet makeover.
It will reduce stress and anxiety.
It gives you long term fitness.
Now we will suggest the Bootcamp workout circuit!
Let's start!
Warm-up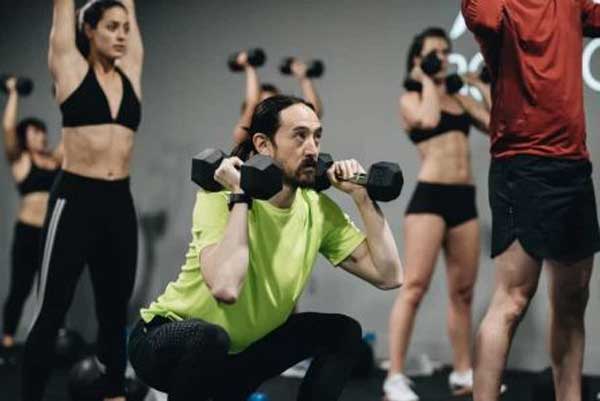 Do every exercise for 30 seconds.
Quick jumping jacks
Windmills
Stand with a wide foot position and extend your arms at your shoulder height. Touch your left toe by reaching your right arm across the body. Return to the initial position and alternate.
Butt kicks
High knees
Overhead squats
Hip flexor stretch (Reverse lunge with arm raise)
Spider steps
Place your right foot 2 inches outside your right hand in a pushup position. Return to the pushup position and repeat it on the other side. Do it for 30 seconds.
Lower your chest down towards the ground, keep your back flat and your core engaged in a pushup position. Lift your chest by pressing your hands into the floor.
Rotate your right hand upward while pivoting your feet left until both your heels touch the ground and when you are returning to pushup position.
Place your hand back down and do it for 30 seconds.
The Workout Plan
Circuit 1:
Kettlebell swings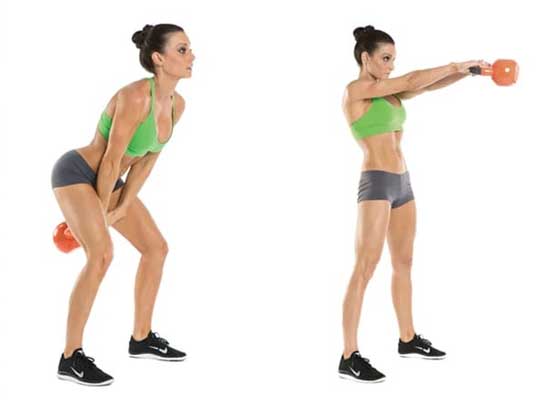 Sets: three
Reps: 25
Kettlebell swings help you in building your physical endurance, provide cardiovascular training, increases muscle strength, and helps in increasing lung efficiency.
Sandbag pause squat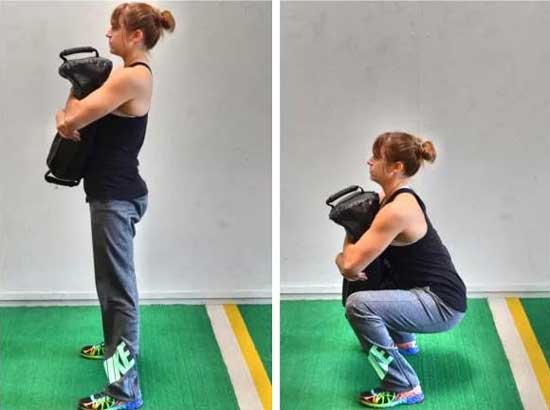 Sets: three
Reps: 15
Sandbag pause squat will strengthen your legs, knees, shoulders, hands, and core. It is beneficial for balancing heart rate and improving your blood pressure.
Burpee with an overhead clap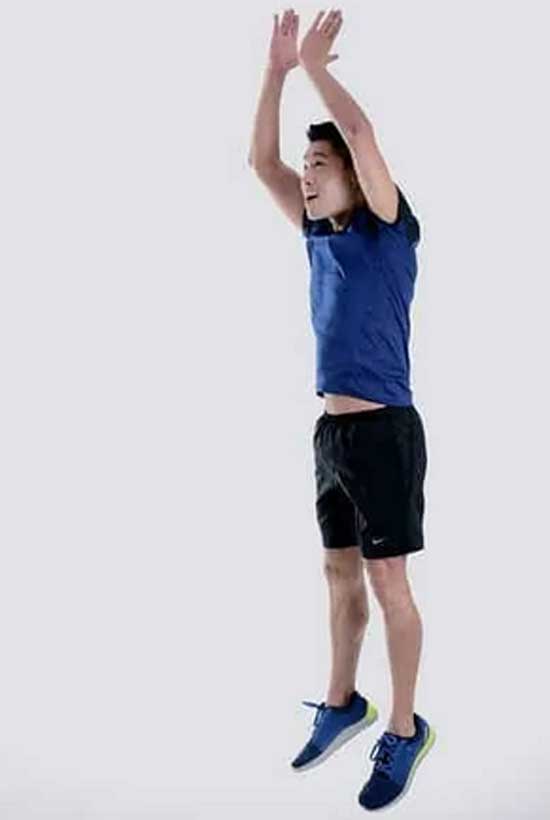 Sets: three
Reps: 12
This exercise will improve your physical skill and will help you in building strength. This high-intensity workout also helps in adding immense strength to your muscular bulk, legs, and your overall body. It is effective in improving your body posture, strength, and composition.
Circuit 2:
Medicine ball overhead rotational slams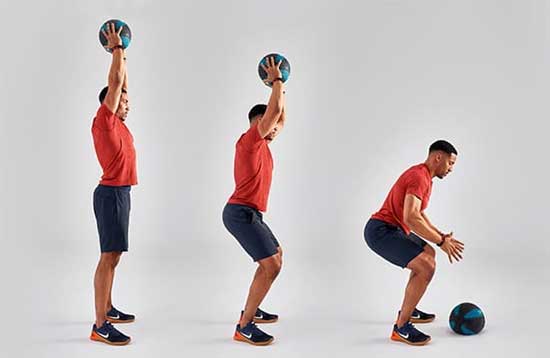 Sets: two
Reps: 16
If you add medicine ball slams to your workout routine, the movement can help you enhance your overall athletic performance, helps in improving cardiovascular conditioning, and also develops multi-directional core strength. Overhead medicine ball slams work on your overall body.
Stair/treadmill sprints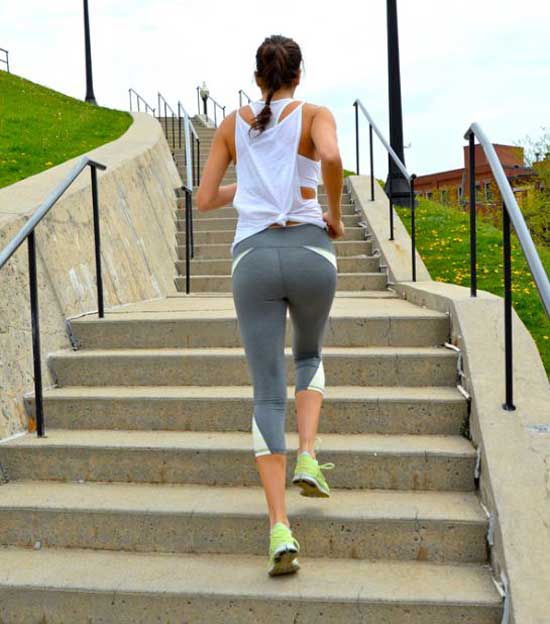 Sets: four
Reps: 6 sprints
It helps in increasing performance and quick muscle recovery. It is beneficial for pacing and tracking your speedwork.
Split squat jumps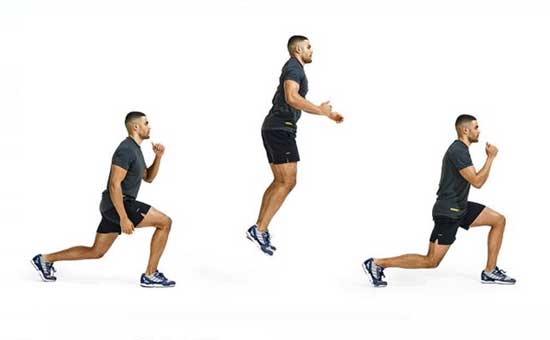 Sets: two
Reps: 10 (each leg)
Split squat jumps are beneficial for strengthening and leaning legs. Split squat jump is a plyometric bodyweight exercise that primarily works on quads, hamstrings, and glutes. This lower bodyweight exercise combines both power and strength to tone and strengthen your thighs muscles.
Relax and cool down!
Take rest after every exercise in every second.
Take 20-30 seconds rest and resume with another set of exercises.
Disclaimer:
The information contained in this article is for educational and informational purposes only and is not intended as a health advice. We would ask you to consult a qualified professional or medical expert to gain additional knowledge before you choose to consume any product or perform any exercise.