Brand Bhajji', Harbhajan Singh's commercial endeavour is enough to draw some curiosity towards the brand because of the legendary cricketer's association with it. The off-spinner has enthralled us in the field and expectations are there to see what he brings to the table of apparel world.
Brand Bhajjis already gaining pace in the international market. It is associated with number of cricket bodies in India. It is the official kit partner for Punjab, Jammu and Kashmir, Bengal, Railways and Uttar Pradesh Ranji Trophy Teams. 'Word of the mouth' has been the biggest marking team for the brand's growth. Not just the domestic arena, Bhajji Sports has making strides in the international market as well. Right now, they are consorting with Cricket Canada. The company also supports the kit requirements of the national specially-abled cricket team as a part of its CSR.
Bhajji Sports apart from sports goods produces lifestyle and sports apparel range. Harbhajan Singh envisioned his brand with two things in his mind, 1) affordability and 2) quality and he assured he would be personally monitoring the quality.
From the beginning he was clear he wouldn't compromise on quality. The fans placed their faith on him as a cricketer, even as a brand, he wouldn't let them down. Bhajji Sports mentioned they are conscious about what makes an athlete comfortable in his skin and how a slight discomfort can impact his athletic performance in the field. Being a veteran cricketer, Harbhajan's nuanced understanding of what makes a good sports t-shirt reflects on his brand. SportzBusiness Editing team gets a whiff of that goodness while reviewing Brand Bhajji.
We order few Men's T-shirt from Brand Bhajji. First noticeable trait of the product was the smooth finish and a velvety touch. Priced reasonably, we were convinced that we cracked a good deal. The order arrived in time and the packaging was attractive. The polyester material was favourable for a non-sticky gym session. We thought of putting the product to test during the sultry Delhi heat.
And, guess what? It did pass with flying colours. The loose fitting of the garment was comfortable and airy and made life easy. I personally liked the versatility of the garment which was adaptable in both lounging and sporting situations. It can definitely act as a shield against the merciless heat wave of the city during a mid morning run. I had a fun experience wearing the t-shirt in my Sunday yoga class. The breathable fabric didn't threat to tear and I was able to concentrate on my Asanas. After using it for three days consecutively, I cold washed the t-shirt in washing machine as instructed over the label. To my surprise, it didn't paint my washing machine in a blue hue as it usually happens with new products. Even after drying it didn't feel coarse and the velvety touch and smooth colour remained unchanged. I give a big thumb up and recommend other sports enthusiasts to try it for their sweating sessions.
One more unique trait of the outfit was even after sweating profusely the garment didn't become heavy and uncomfortable. The unique fabric managed to make it cool, dissipating the sweat after a sweating workout session. It was great to hit the running track wearing the Bhajji sports t-shirt. I will say Bhajji Sports lives up to the promises of affordability and quality. Be it a rigorous session at gym or a long day of gruelling commute, it delivered satisfactory result. We have tried another similar product from Brand Bhajji, a round neck solid sports t-shirt. The short sleeved men's casual t-shirt was more appropriate for a relaxing afternoon stroll or a brief cycling ride. The polyester finish will keep you breezy and light fabric is very comfortable. A sober hue like blue is pleasant to the eyes. Overall, a comfortable experience to which we will be coming for more.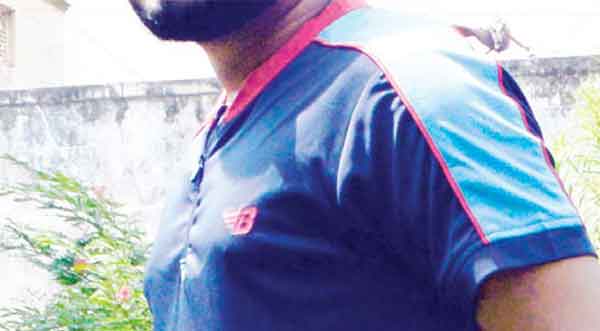 We would recommend the Bhajji Sportswear anyone who is thinking of trying the brand for their daily sweat breaking season, hiking or biking session. The polyester spandex gives enough room to breathe and supports multi-directional movement. When cycling or doing Yoga, the slick or breathable finished pair is pledged to deliver effective results. Your apparel should be paid a careful attention and they carry much more significance in your daily fitness regime much more than you think.
We prefer apparels that are light and airy and don't hinder the blood circulation. We are pretty sure Sports apparel from Bhajji Sports can fulfil those requirements. The unrestrained muscle movement was very satisfying to experience and it made stretching legs and other limps easy.
Online retail platform, Myntra is offering an array of Brand Bhajji products. All the possible sizes are accessible. Several pattern paired with attractive designs are bound to enthral you. Go, explore Brand Bhajji and you will have a satisfying consumer experience like we had.
Disclaimer:
The information contained in this article is for educational and informational purposes only and is not intended as a health advice. We would ask you to consult a qualified professional or medical expert to gain additional knowledge before you choose to consume any product or perform any exercise.