Consuming the right meal before exercising is as essential as defining your daily workout regime. Good nutrition can improve your performance and minimise damage to your muscles during pre-workout. If you find it difficult to focus during your exercise sessions or give up faster than usual due to depleted energy levels, then your body is likely not getting the adequate fuel that it needs.
Meals before workouts are a great way to enhance your energy levels and expedite your journey to reach your fitness goals without feeling drained or exhausted. Not just meals, taking supplements before a workout also improve fitness levels and power you up through your exercise sessions. Most pre-workout supplements comprise carbohydrates, proteins, B-vitamins, and antioxidants. Fats and fibre should be avoided before a workout as they can slow down the process of digestion. Fruits are also a great option before a workout as they are rich in sugar fructose which is considered to be the best source of simple carbohydrates before any workout.
A good pre-workout meal is a balance of complex carbohydrates and proteins that fuel the body and help prevent muscle damage during the workout. The following foods/meals are ideal to have before a workout:
1.) Oats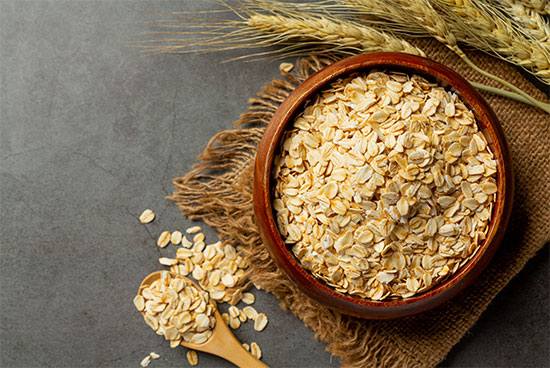 Oats are packed with complex carbohydrates which slowly release energy into the body, ensuring high energy levels during the entire workout session. Avoid instant packaged oats. Instead, make vegetable oats with fresh vegetables and some rolled oats. You can also make oatmeal porridge or an oats smoothie with low-fat milk or yoghurt, add some nuts, seeds, and fruits to it. Have it a couple of hours before your workout.
2.) Bananas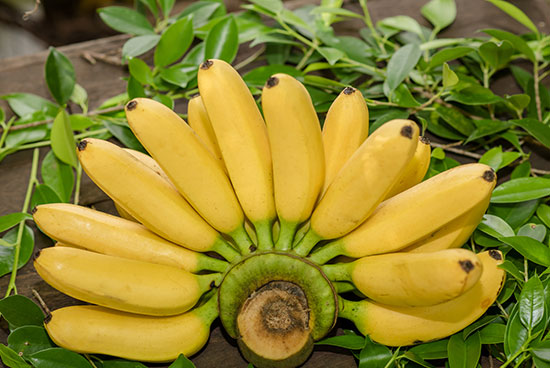 Bananas are unanimously accepted as the ideal pre-workout fruit as they are rich in simple carbohydrates which quickly release energy into the bloodstream and potassium which is crucial for maintaining the body's electrolyte balance. The cherry on the cake? Prepare the banana smoothie by blending it with some fresh yoghurt and nuts. Yoghurt is rich in calcium, proteins, and gut-friendly bacteria which are light on the stomach and improve digestion.
3.) Beetroot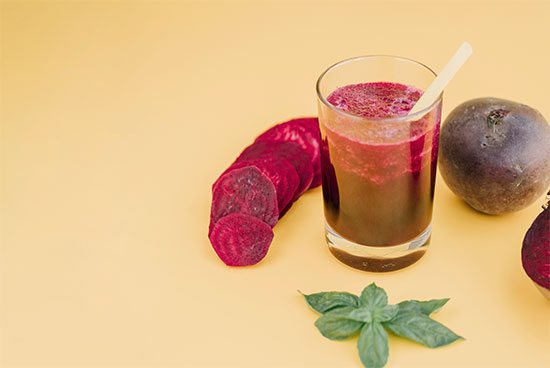 Beetroot juice or salad increases the nitric oxide level which helps dilate blood vessels and improves blood flow. Beetroot helps boost cardiovascular functioning and improves workout performance. Sweet potato and beetroot chaat is also another great option. Combine one boiled and diced sweet potato with some grated beetroot, add lemon juice and chaat masala to it and enjoy a healthy pre-workout meal.
4.) Peanut butter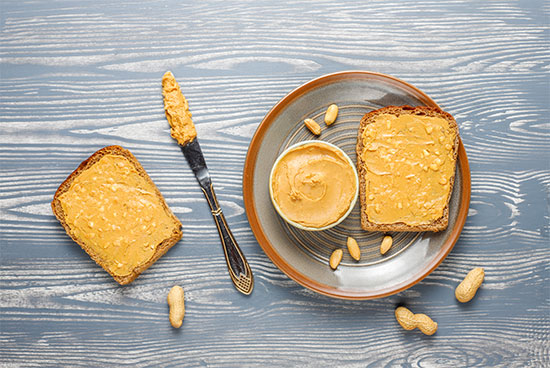 Peanut butter is laden with protein and the requisite amount of carbohydrates, making it the ideal workout snack. Whole wheat bread/apple will also take care of your carbohydrate needs before kickstarting your workout regime. Simply spread 2-3 tbsp of peanut butter on 2 slices of whole wheat bread or have it with sliced potato wedges to make a healthy pre-workout snack. You can have it 30-60 minutes before starting the workout.
5.) Eggs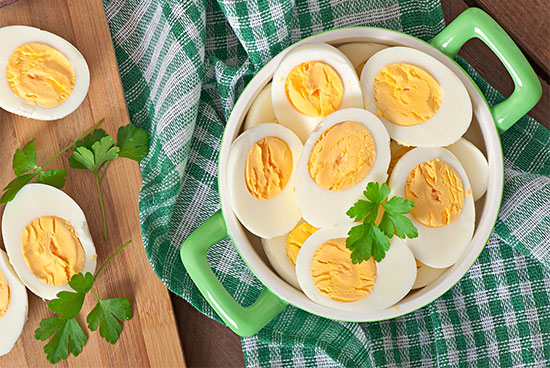 Eggs are one of the popular foods associated with workout and fitness as they help in muscle protein synthesis due to the presence of beneficial amino acids. One can also include some salad or sauteed vegetables along with the eggs to add to their nutritional value. Have eggs in poached, boiled, scrambled, or omelette form. Take one or two eggs before starting the workout. Eggs are considered to be one of the superfoods as they provide energy, healthy fats, proteins, and plenty of vitamins and minerals.
Apart from these foods, you can also have broccoli soup, sweet potato and pomegranate chaat, whole-grain pasta or brown rice cooked with vegetables, boiled chana salad, baked or boiled beans, and sprouts, as nutritious pre-workout snacks. Playstead is the ideal pre-workout drink for people who want to increase their endurance and improve muscle synthesis. Playstead contains eight amino acids and several other special ingredients to delay fatigue, promote recovery and stamina, and increase alertness during a workout session.
The timing of the workout is also important. Take the right pre-workout meal 30 minutes to 3 hours before your workout.
About the Author: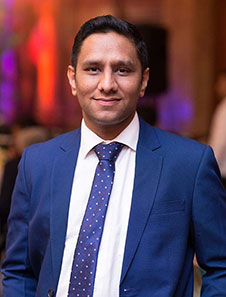 Aman Puri is the founder of Steadfast Nutrition, one of India's fastest-growing nutraceutical brands that have revolutionised the world of sports and wellness nutrition. The athlete-turned leader envisions making India a protein-efficient country by 2040 and the Sports Capital of the World by 2050. His company, Steadfast, is making giant strides in this direction through its high-quality, organ-friendly nutritional supplements that cater to people of all age groups and walks of life. Aman Puri holds a Master's degree in Environmental Studies with a specialisation in Eating Habits, Health, and Environment. He is also a certified specialist in sports, kids, and fitness nutrition and a certified coach in Sports and Sleep Psychology.
Aman Puri has also been an avid and competitive athlete, having been internationally accredited in mountain biking, skating, cricket, marathon, national-level shooting and many other sports. He has participated in over 100 championships including marathons, cycling, triathlon, duathlon, and adventure races. He promotes the idea of sports and fitness being an inclusive part of everyone's life.
Aman Puri's Steadfast Nutrition has empowered countless athletes to achieve their true potential with its world-class nutritional supplements. Steadfast Athletes have created history at various national and international events, including the Olympics.
Disclaimer:
The information contained in this article is for educational and informational purposes only and is not intended as a health advice. We would ask you to consult a qualified professional or medical expert to gain additional knowledge before you choose to consume any product or perform any exercise.