Who said that you need to be older enough to achieve something? You can start achieving your goals from your very first day of college as well.
Age is just number and your hard work counts in the journey of success. We all determine towards our ultimate goal in the profession and strive hard to hit it!
Here's Tahhira Brar, a Bombay based model and a student of Symbiosis media college.
In an interesting conversation with Sportz Business Magazine, Tahhira Brar revealed about few fitness and skincare tips.
Here's something you need to know!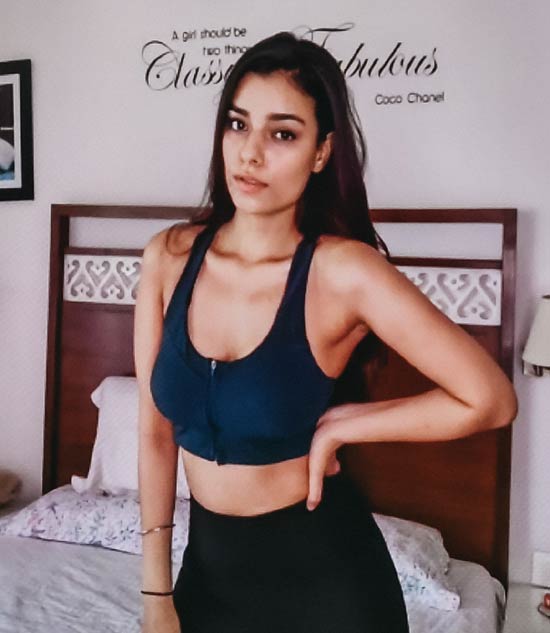 Photographer: Sagar Sarma
Insta Id- sagar_sarmaa
Q: The journey of Tahhira from a media student to becoming a model.
Being in a media college, I had lots of friends who were into photography and fashion, they'd often ask me to model for their projects or walk in their shows, initially, I was a bit hesitant. But gradually learned that I actually enjoyed it and would want to pursue it further. Along with that, it made me a more confident individual.
Q: From your Instagram, we noticed you love traveling. How many places you have traveled and which one is your favorite and why?
I absolutely love traveling, since I was a child I would just love the idea of visiting a new place, experiencing a new culture. Over the years I've been to over most of America, being California, New York, Florida, Nevada. Other than that towards the East, Singapore, Malaysia, Kuala Lumpur. And South Africa, Capetown being one of my favorites as well. In Europe, I've traveled to London, Budapest, and Italy, which is by far my favorite. Italy is just a world on its own. With quaint towns and beautiful beaches, which I am a sucker for. Italian food is also one of my favorite cuisines, and the people there are just the most spirited and welcoming. Along with that their fashion is just flowing through the streets, which I just loved.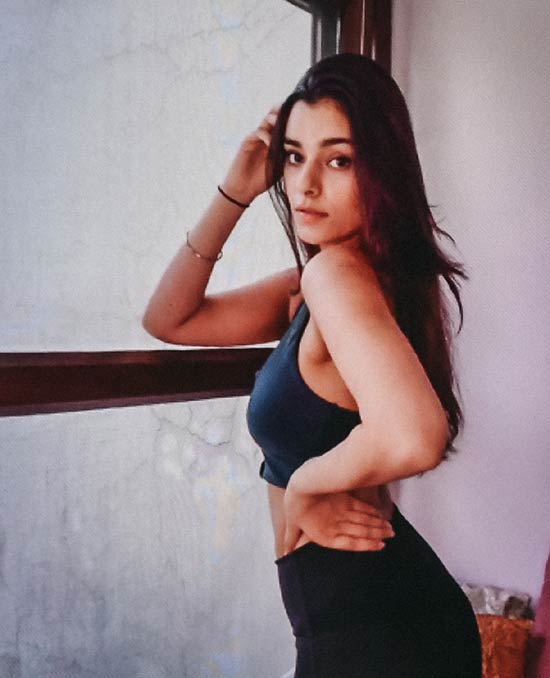 Photographer: Sagar Sarma
Insta Id- sagar_sarmaa
Q: What hair and skincare routine you suggest for our readers?
For me, my skincare has always been a priority. Making a conscious effort is crucial for keeping your skin healthy, along with being hydrated and well-rested. Having to put a lot of makeup on a daily basis, I always make sure that I thoroughly remove it before sleeping. Applying night masks and under the eye, creams are my go-to. As for hair, I make it a point to wash it at least twice a week, along with oiling my hair regularly. And having the right shampoo for your hair type is a must.
Q: Tell us about the workout tips you follow daily?
Recently I have been hooked onto online workout videos, which are so easy to do at home and are tailored for your specific needs. In a day I try to get in a basic ab/core workout along with a 30 min run. Then depending on what day it is, I do glutes, upper body, leg day. Almost thrice a week I make it a point to do my yoga, more specifically kundalini, and power yoga, as it's important to keep the mind as healthy as the body. Above everything, I think consistency is key.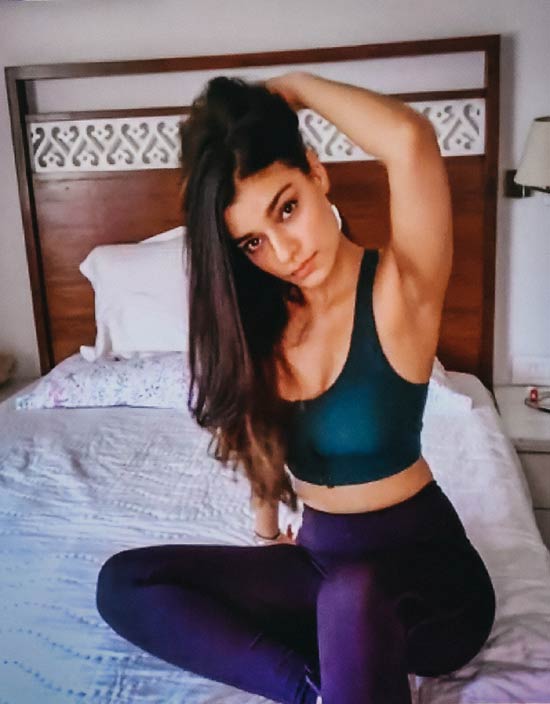 Photographer: Sagar Sarma
Insta Id- sagar_sarmaa
Q: What is Tahhira's favorite makeup look?
My favorite makeup look would have to be the casual day to day makeup, which is not too heavy for my face, and just gives you a nice glowy finish. With subtle tones, giving it a more natural look. Which I do almost everywhere I go. It's so easy and doesn't feel like too much work either but yet gives you the little glam that one needs.
Q: Where you see yourself after 5 years?
5 years is a long time, I don't think I'm someone who really likes to plan and stick to it, I guess what is meant to be will happen. Of course, the major things like I would love to be working for a fashion brand someday, hopefully having done my masters till then. Apart from that, I guess to just live in the moment and to be able to reach my full potential in this field is something I truly believe in.
Disclaimer:
The information contained in this article is for educational and informational purposes only and is not intended as a health advice. We would ask you to consult a qualified professional or medical expert to gain additional knowledge before you choose to consume any product or perform any exercise.