Have you ever wondered why you feel so boring and de-motivated with your regular workout schedule and early morning jogging routine? Many a times, you may be successful in sticking to it for a month or so but, what initially happens after that? Boredom enters between your workout and the motivation to get out of bed, each morning that finally leads to an end.
What if we suggest you a workout that doesn't actually seem like a workout? Now you must be confused? You must be thinking about whether that's even possible. Well, it is! Have you heard of the Zumba Dance yet? No?  We will help you in exploring the Zumba Dance. It is created by a Columbian dancer and choreographer, Alberto "Berto" Perez, who was inspired by different styles of Latin-American dance forms.
Zumba is a dance fitness program that is quite effective to lose weight and get in shape, maintaining a lean physique, all these while grooving to the music. Music and dance have some attribute to enlighten our mood and have been also confirmed as the great stress-busters, sometimes therapeutic. Moreover, Zumba Dance is a great form of workout that combines both excitement and physical activity.
The Zumba dance has end number of benefits. You all must want me to give you the reason and benefits of Zumba dance so that you can join a Zumba dance class soon! No issues I will be discussing why Zumba is a great alternative to traditional fitness programs:
Some Benefits: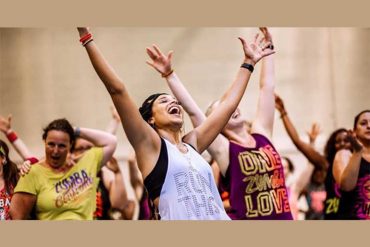 The fun element is attached to the Zumba Dance. The more you will start enjoying your Zumba exercise routine, the more likely you are going to stick with it. Many people state that they experience so much fun dancing that they forget they are even exercising. Zumba is fast, intense, rigorous, and fun. This is one of the major reasons why people who do Zumba dance keep going back to it. People look forward to attending the Zumba dance class so they can dance away to the music along with their friends and family. Zumba also offers you chances to socialize and make new friends.
Great for weight loss. Zumba is a great exercise with a 600 to 1,000-calorie burn in just an hour. For losing weight you are required to burn more calories than you consume. Attend one Zumba dance class and definitely, you will burn on an average 600 – 1000 calories. The combination of fast and slow-paced progress is particularly designed to stimulate fat-burning in our body. You can observe the change in a single Zumba dance class which is more than enough to urge you to go to the next one.
It tones your whole body: You may feel uncomfortable in places you never knew been, but it gets results. Zumba dance targets lots of several muscle groups at once for total body toning.
It helps in improving your heart health. It offers you aerobic benefits (it really gets your heart rate up), followed by anaerobic benefits that come in the kind that assists you in maintaining a good cardiovascular respiratory system.
It helps you de-stress. Shifting your attention to dance, and away from daily work, is a great way to reduce stress. Researches determine that exercise is very beneficial in reducing fatigue, improvizing alertness and concentration, and boosting overall cognitive function.
It improves coordination. In Zumba dance, your arms and legs are continuously moving in various directions so it needs a good deal of coordination. Repeated practice enhances coordination and encourages you to feel more comfortable pushing your body.
It makes you happy. Every time you do a Zumba Dance exercise, you release endorphins, which trigger positive feelings throughout the body.
 Top 5 Zumba Dance Studios Across India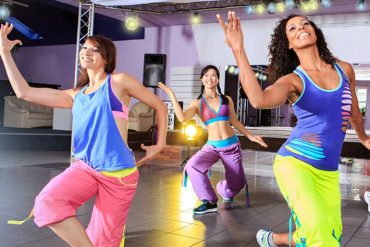 Zumba Academy In Delhi
1) DX Dance Xtreme
DX Dx Dance Xtreme is a leading Zumba dance academy. It is located in Pitampura (Delhi). It was established in 2010, and Mr. Daksh Bajaj is the owner of DX Dance Xtreme. He devotes his precious time to every activity. They are also known in wedding choreography. They are versatile to choreograph any person of any age group. They accept the challenge to train such a person not know dance and low confidence level. They offer different batches for different age groups. Also, standards are designed like beginners, advance, and further advance.
They also organize competitions within the academy and outside the academy to raise the confidence level of the students. Aerobics and Zumba classes are also provided.
Address: Shop No. 7, 1st Floor JP Market, Pitampura Near, Gopal Mandir Rd, Delhi, 110034
Zumba Academy In Mumbai
2) Sculptasse Fitness Studio & Gym
Nonstop fitness and well-being goals. You can choose the right training program by taking a few fitness tests with them and get personal attention in every class. They believe it's never too late to begin a new journey. Fitness is now! Personal Training, Yoga, Zumba Dance , Functional Training, Poundfit, Mat Pilates, and many more.
Address: Powai Plaza, 133,1st Floor, Central Ave, opp. IndusInd Bank, Hiranandani Gardens, Powai, Mumbai, Maharashtra 400076
3) Studio One Eighty-Nine
They encourage the Group Fitness and Zumba Dance classes. These include, Zumba fitness, Crush fitness, Step workout, Ashtanga yoga, Power Yoga, Strength Training, Pilates, Kickboxing, Bollywood dance, Freestyle dance, Semi-classical, Belly dance classes, and more. They Provide an Unlimited package as well as Customized monthly packages to our Clients.
Address:15/16, Everest Building, Tardeo, Mumbai, Maharashtra, 15/16, Tardeo Road, Janata Nagar, Tardeo, Mumbai, Maharashtra 400034
Zumba Academy in Bangalore
4) Aero Fitness Centre
They provide easy and secure services that include a gym, aerobics, Zumba Dance, personal training, MMA, Bollywood dance, salsa, crosses fit, battle fitness. It is also suitable for kids. Address: AERO FITNESS CENTRE, 818, 80 Feet Rd, near NGV signal, Koramangala 8th Block, Koramangala, Bengaluru, Karnataka 560095
5) Phoenix Dance and Fitness Center
Phoenix Dance and Fitness Center are situated at Marathahalli, Bangalore, Karnataka, and they have experienced trainers. They teach dance classes for Bollywood, Hip-Hop, Contemporary, etc. Here you can learn to dance in a secure fast and fun-filled way. We keep ourselves up-to-date with modern technology and the idea of dancing styles and teaching methods.
Their all instructors are perfectionists and trained dancers with experience to ensure that learning dance will become fun and exciting.
Address: 354, 1st floor, Varthur Rd, Aswath Nagar, Marathahalli, Bengaluru, Karnataka 560037
Disclaimer:
The information contained in this article is for educational and informational purposes only and is not intended as a health advice. We would ask you to consult a qualified professional or medical expert to gain additional knowledge before you choose to consume any product or perform any exercise.