At the present time, when everything is getting online taking from your food to your ride, how about getting assistance from some online apps to be healthy and fit?
Considering the fact that mobile phones have emerged as an essential all-time companion to a human these days, the market is full of a plethora of such health and wellness apps. These fitness apps keep track over users' daily metabolism, daily calorie burn out and other physical parameters of users.
Especially effective for those tech-savvy personals who are living a sedentary life devoid of any regular gym session; these fitness apps have emerged as the essential tools for each and every fitness enthusiast.
Sportz Business tries to bring forth some of the well-appreciated fitness app available in the Indian Market: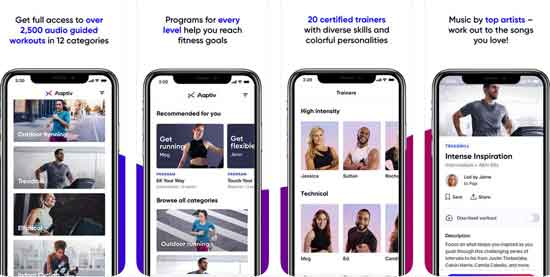 1.Aaptiv
Aaptiv is a perfect app for fitness enthusiasts who love personal training. Having more than 2500 audio lectures, Aaptiv also has emerged as an effective in-ear trainer who remains always ready to motivate you while physical training. Owing to its positive feedback and more than one million downloads, the app is rated 3.6 on play store.
The app is featured by 15 fitness trainers who create new fitness course every other week. Besides, the app allows users to groove to the music while working out by playing their favourite in mood songs.
The app can be set into different categories including running, elliptical, strength, yoga and much more. In order to take your weight training to a serious next level, Aaptiv also includes High-Intensity Interval Training(HIIT) simultaneously keeping a track over your calories burnt.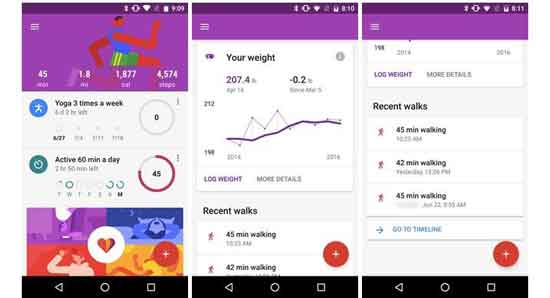 2.Google Fit:
At a time when you really don't know which fitness regimen is required for you to attain a healthier and active lifestyle, Google fit perfectly fits the requirements. Coming as a solution to this, Google has worked with WHO and the American Heart Association in order to comprehend the scientific theory behind the physical activity and how intense one should go for better health.
Google fit has introduced two main features viz. Move Points and Heart Points which help one to measure all physical activity precisely and get credits as in points. Move Points are the point you earn with steps whereas heart points are earned with your healthy heart rates pumping for better health.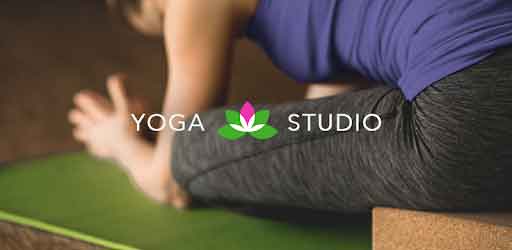 3.Yoga Studio: Mind & Body
An excellent application for both starters and professionals to start Yoga session, Yoga Studio comes with a list of 70+ Yoga classes all available in HD quality. The Application features a vast library of Yoga Poses along with deliberate guide and recommendation. With a user-friendly design, users can make their own personalized HD Videos by picking the order and the duration of each pose.
The Fitness app which has been rated 3.8 on play store also work in accordance with other apps and personal devices. Backed by more elegant UI/UX design and online coaching function, the app helps you to set your personal goals.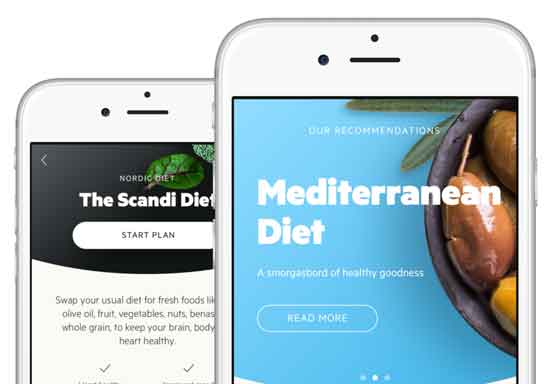 4.Lifesum:
Lifesum Application by keeping a close watch over your daily calorie intake can be one of the essential tools to have a healthy lifestyle with some healthier diet options. Working as a health savior app, it helps you to enhance your food choices, exercising habit, lifestyle and other physical activities in order to attain fitness goals.
The application works as a personal dietitian and helps you with some essential diet tips, tracking of available healthy foods in your nearby location, counting of calories that you have consumed in a whole day.  The application which is rated 4.4 on the Play store can be a solid catalyst in accomplishing your goal of losing weight.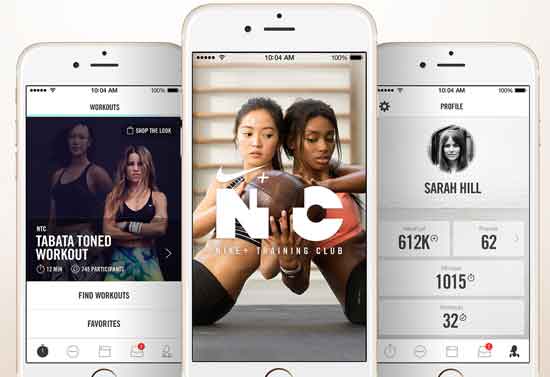 5.Nike Training Club:
As an ultimate Personal Trainer, Nike Training club comes with a set of 185+ free workouts regimen taking from strength and endurance to Mobility and Yoga.
Featuring Nike Master Trainers from every vertical of sports, this personal training application offer workout plans which can be practiced anywhere and anytime.
The personal fitness training app features "Picks for you" which are basically based on your daily routine which means the more you train with the app, the more personal your recommendation become.
Besides, once subscribed to the application you can access exclusive content from Nike Sports personalities including Michael B. Jordan, Cristiano Ronaldo, Serena Williams, Kevin Hart, Ashton Eaton, and others.
Disclaimer:
The information contained in this article is for educational and informational purposes only and is not intended as a health advice. We would ask you to consult a qualified professional or medical expert to gain additional knowledge before you choose to consume any product or perform any exercise.