The nationwide lockdown across the country due to the pandemic widespread of COVID-19 put locks on the gym and fitness center's gates.
Everyone is locked in their homes.
People have moved towards home workout sessions and started buying gym equipment to exercise at their home.
This leads to increasing demand for gym equipment amid lockdown. According to ResearchAndMarkets.com fitness equipment sales were raised by 170% during COVID-19 lockdown.
Many started ordering gym equipment online that also lead to a problem for online stores to fulfill the demand.
Many people are still confused about what gym equipment they should buy for their home workout session that fits their pocket as well.
Factors to keep in mind while purchasing fitness equipment for home
The equipment should not eat more space.
It should not be dangerous for kids.
It is ideal to keep small and foldable fitness equipment.
Buy that equipment that can help in facilitating more than one exercise.
Don't go for expensive equipment as we all will soon return back to our normal lives. We can hope this to happen soon.
So here are Top 5 Gym Equipment You Can Use For Your Home Workout Session:
This fitness equipment will help you sweat it out at home amid a nationwide lockdown. Now you have no excuse to rest and ignore your health and fitness in the lockdown period.
Resistance bands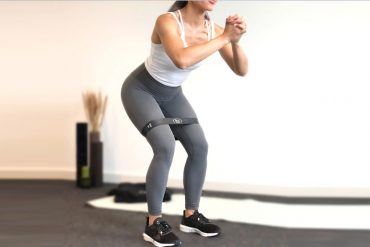 As I mentioned above buy that equipment which allows more execution of more than one exercise. Here is some exercise you can do with resistance bands:
Side Lateral Raises
Lunges
Tricep Extension
Standing Row
Squat
Shoulder Press
Glute Extension
Benefits of resistance bands
·         You can get a cost-effective workout.
·         You can do a full-body exercise
You can modify resistance bands and do familiar exercises accordingly.
Doesn't eat a lot of space.
Safe to keep at home.
Jumping ropes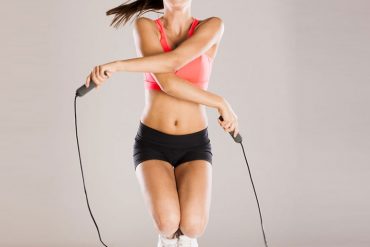 The most popular exercise you can do from jumping ropes is high-intensity interval training (HIIT). You can add variations to your workout with jumping ropes.
Benefits of jumping ropes:
It improves coordination.
It helps in decreasing foot and ankle injuries.
It burns major calories.
It is completely portable and fun.
It helps in improving bone density.
It helps in improving cardiovascular health.
Here are some exercises you can do with jumping ropes:
Basic jump
Alternate foot jumps
High knees
Criss-cross
Side swing
Side under jump
Half and Full twist
Single foot jumps
Yoga mat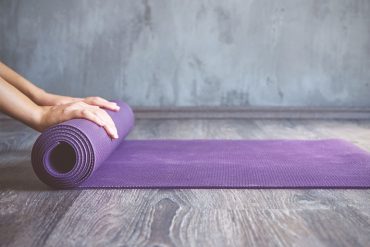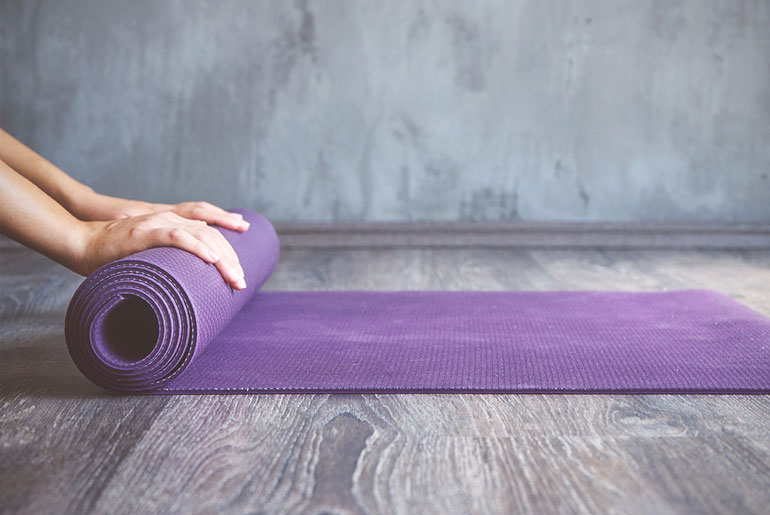 International yoga day is going to say hi to us tomorrow and this is the time to roll out your yoga mat and explore the combination of physical and mental exercises.
Discover yoga asanas and utilize this lockdown period.
Benefits of yoga
It helps in increasing flexibility.
It helps in increasing muscle strength and tone.
It helps in improving energy, respiration, and vitality.
It helps in maintaining a balanced metabolism.
It helps in weight loss.
Here are some yoga asanas you can perform at your home:
Tadasana (Mountain Pose)
Vrikshasana (Tree Pose)
Adho Mukho Svanasana (Downward-Facing Dog Pose)
Trikonasana (Triangle Pose)
Kursiasana (Chair Pose)
Naukasana (Boat Pose)
Bhujangasana (Cobra Pose)
Adjustable dumbbells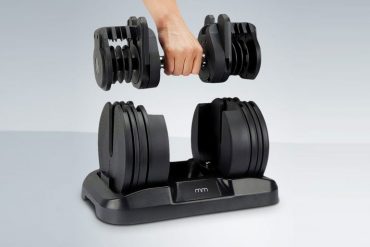 Adjustable dumbbells offer an excellent amount of versatility and space-saving convenience. Adjustable dumbbells weights offer high-tech noise buffering and grip enhancements, speedy changes, and convenient packages that stow easily.
Here are some adjustable dumbbell exercises:
Squat Cross Body Punch
Lunge Chest Rotation
Biceps curls with supination
Rear Delt fly
Lunge with a shoulder press
Forward step to the statue of liberty
Dumbbell deadlift
Chest press
Medicine ball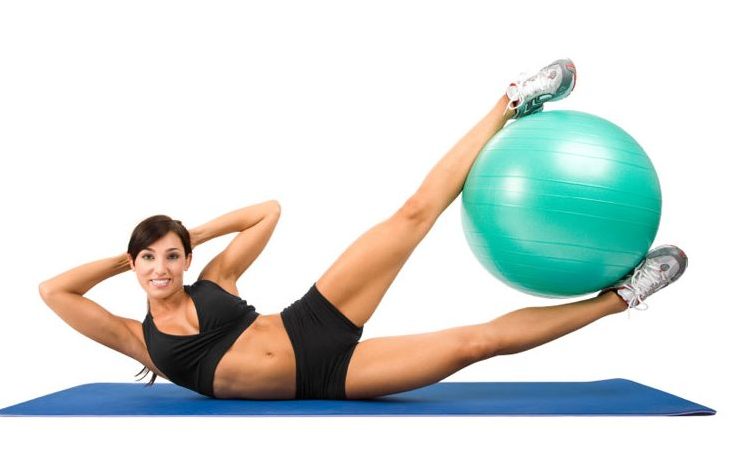 Safe to keep and fun to exercise. Medicine ball can be used in overall body workout. It also doesn't eat much space.
Benefits of medicine ball
·         Helps in body-building brilliance
·         Improves functional movements
Improves coordination and balance
·         Builds core strength
·         Improves optimal fitness
Here some exercises you can do with medicine ball:
Mountain climbers
Overhead squat
Russian twist
Circles
Lunges
Disclaimer:
The information contained in this article is for educational and informational purposes only and is not intended as a health advice. We would ask you to consult a qualified professional or medical expert to gain additional knowledge before you choose to consume any product or perform any exercise.