Considering the trying times, while we are working from home and struggling to cope with anxiety and stress, StepSetGo aims to encourage users to stay fit while staying indoors.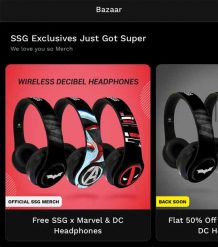 According to multiple industry reports, over six million active users in India are spending an average of $350 to $400 annually towards fitness services, amounting to $2.6 billion market size. Owing to the emerging demand and induce motivation to stay fit while walking indoors, StepSetGo has partnered with Gamezop to launch new engaging games on their app. These hyper-casual games will allow users to try some fun activities to keep the stress at bay while they spend and earn points on the app. In order to ensure a high engagement rate and keep up with the momentum, the app had introduced four new challenges in the month of April. While working on the tracking algorithm to improve the user interface, StepSetGo is also #CountingOnYou to benefit from the app and experience rewarding ways to stay fit even indoors.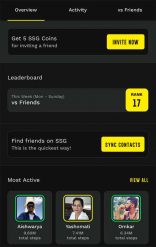 StepSetGo takes into consideration the number of steps one has walked over the course of the day and rewards users with coins that can be redeemed through the bazaar section. With over 5 million downloads and 4.3 ratings on Google Play Store, StepSetGo is one of the market leaders in the fitness rewarding space. The app has collaborated with leading brands like Bajaj Avenger, Apple, Boat, Skechers, Puma, and Decathlon among others to reward its users and encourage them to stay healthy. Launched in January 2019, they are constantly focusing on encouraging their users to stay fit. In October 2019, they partnered with additional 100 brands so that they can offer a variety of rewards to their users. By November 2019, the app observed an overwhelming response from its users with over 500,000 redeemed offers.
Company Profile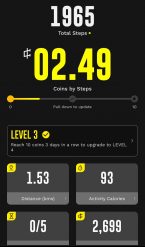 Having known each other for a while, who knew an underused gym membership and the eagerness to be an entrepreneur would bind Shivjeet Ghatge, CEO, StepSetGo, Misaal Turakhia, Chief Product Officer, StepSetGo, and Abhay Pai, Chief Technology Officer, StepSetGo to create a product that would motivate people to stay fit, and not give up within a few months.
StepSetGo, started in January 2019, was launched as India's first fitness platform that encourages users to walk more and in return get rewarded for that. The platform takes into consideration the number of steps one has walked over the course of the day and rewards users with coins that can be redeemed through the bazaar section. As a result of their unique value proposition, StepSetGo was quickly popularised through word of mouth, has over 5 million downloads to date, and a rating of 4.1 on Play Store.
The trio has come a long way in just one and a half years.   Just like any other business, they began working out of their individual homes, moving on to set up operations from Misaal's dad's office to now owning their own space.
Armed with their strengths, Abhay looks after the infrastructure, development, and support of the Android app, Misaal oversees product and design for the iOS variant, and Shivjeet handles finances, marketing, and business development. With 25 employees under their wing, they are constantly working on ideas to improve the product and keep users engaged, through a host of fun features.
Spokesperson Profile:
Shivjeet Ghatge, CEO -StepSetGo
With close to 10 years of experience in advertising, Shivjeet Ghatge always knew he wanted to be his own boss, and build his brand, from the ground up. While working on a few projects, consulting various different medium-sized family businesses on their branding and advertising needs he collaborated with Misaal Turakhia and Abhay Pai to develop an app. Together, they went through a dozen ideas, and made five full-fledged business models, before stumbling onto StepSetGo, which they knew, was a winner.
As Co-Founder, Shivjeet looks after finances, marketing, and business development, areas of his core competence, and expertise. He believes that to be successful, you must be passionate. This passion, he says, stems from a burning desire to know and learn more, spilling over into a more confident, and decisive entrepreneur.
His drive towards developing StepSetGo on large-scale stems from his passion for fitness and living a healthy life. Right from his childhood, Shivjeet excelled at almost all sports, from cricket to tennis and football.  Today, he walks a lot, works out, and focuses on eating healthy, feeling mentally good, and energized throughout the day.
Under his able leadership, StepSetGo has come a long way in a short time since its launch in 2019. Its unique proposition of being India's first fitness app that rewarded users was well received and was popularised through word of mouth. As a result, today, they have over 5 million downloads, and have over 500,000 offers redeemed, with no plans of slowing down.
Unlike many of his entrepreneurial peers, Shivjeet stands out when it comes to his business idols. He looks up to the local businessman, running a small to medium enterprise, over the bigwigs of the sector. He draws inspiration from their stories of passion, and eventually wants to look back on his professional journey and be willing to do it all over again.
Company link: https://www.stepsetgo.com/
Disclaimer:
The information contained in this article is for educational and informational purposes only and is not intended as a health advice. We would ask you to consult a qualified professional or medical expert to gain additional knowledge before you choose to consume any product or perform any exercise.