Music has charismatic power; it can soothe your broken heart, kick your mood up and of course, can give you a wild Adrenaline rush.
In the gym,  the same rush people want when they enter into their workout station. It is quite inevitable to have blast in your ear when you are lifting heavyweights in the gym or sprinting on the treadmill. Whatever the situation it would be, sports earphones have emerged as the most essential for fitness enthusiasts, sportspersons and others. In reality, everybody in general loves to pick up a good earphone with some user-friendly features including easy handling, sturdy design, good earbuds, noise cancellation and an inbuilt mic to receive and answer calls.
Now, at a time when the market is full of different sports earphones, we have enlisted a few features considering them you can shortlist sports earphones for your workout.
Here we go!
Waterproof earphones are a must to have. Though normal earphones are not bad too for normal workouts waterproof is best because you will start sweating after your workout. And the sweat can enter your ears.
And soon this will kill your earphones. So waterproof earphones are best for daily workout sessions.WaWa
Fitting of the earphones is a mandatory thing to try and check. If it doesn't fit perfectly it may come out or slip out in every minute. And this will eventually irritate you. Think you can do only one thing either your workout or adjusting and struggling with your earphones.
Sound is for why we buy earphones and if you are spending money then you should ensure decent sound quality.
Some earphones look good but are quite noisy and offer cracking sound. So soundcheck is necessary.
Many people want to shut the world up but many want to listen to the important traffic sounds.
If you want to listen to the sounds coming from outside then you should be keen on choosing earphones that are inbuilt with situational awareness.
Now you must want to know some of the best sports earphones.
So let's start with The Top 10 Sports Earphones.
Beats By Dr. Dre Powerbeats Pro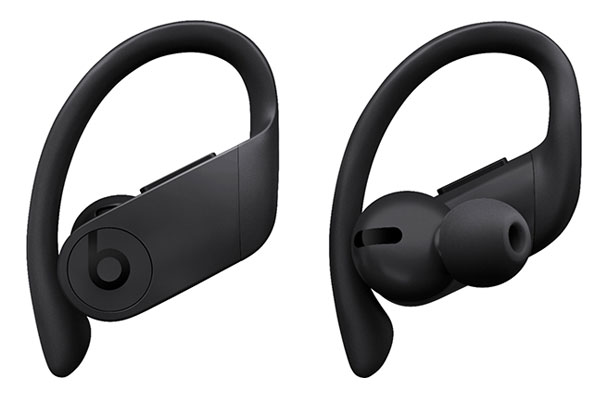 Price:- 21,000 INR
You can't beat Bluetooth in-ear earphones with 9 hours of battery life. These earphones are best in fit and great with sound. The battery case is quite large but not inconvenient to carry.
Jabra Elite Active 65T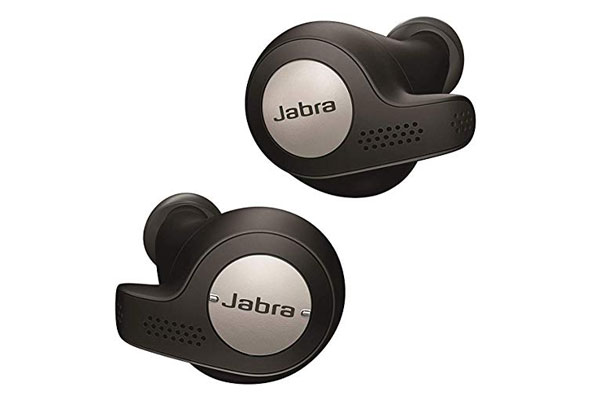 Price:- 13,999 INR
Trendy Bluetooth wireless in-ear earphones with anchoring hooks for comfort and superb sound. These earphones offer 5 hours of battery life plus 10 hours when you recharge it in its case. You can call these earphones as your workout buddy.
Optoma Nuforce BE Sport4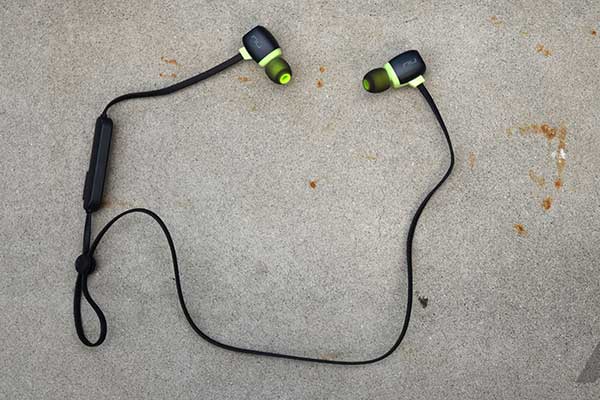 Price:- 14,000 INR
Optoma is Bluetooth wireless in-ear earphones with anchoring hooks for style and comfort. It offers 10 hours of battery life. The wire is not completely wireless but comes with a minimal wire.
Soundcore Spirit Sports By Anker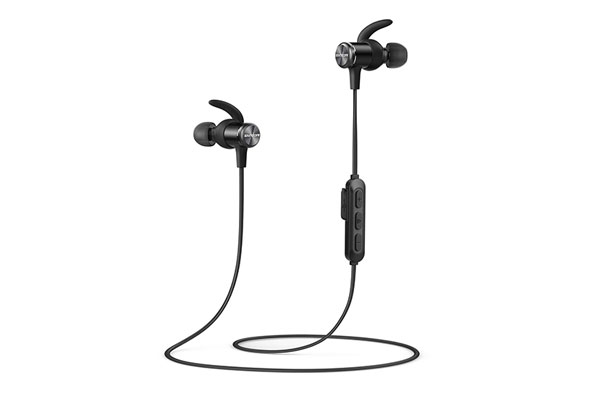 Price:- 12,500 INR
These earphones come at less price with great quality and excellent fit. These earphones offer 8 hours of excellent battery life. This set of earphones is highly waterproof. So it comes under the category of sweat proof. It offers great sound quality.
Rha Trueconnect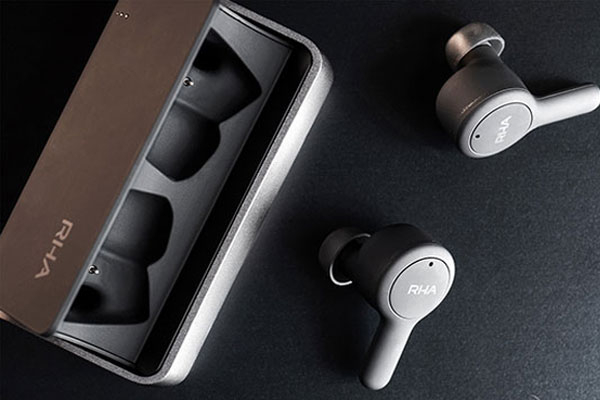 Price:- 28,000 INR
The AirPod offers great sound and is sweatproof. The battery life per charge is 5 hours whereas if you charge it with the case is 20 hours. It is completely wireless but offers excellent sound quality.
Soundcore Liberty Neo By Anker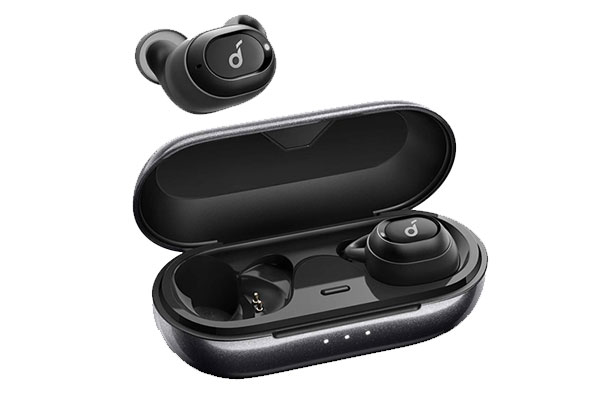 Price:- 6,000 INR
Soundcore earphones are completely wireless with optional anchoring hooks. These earphones offer a battery life of 3.5 hours and 12 hours in total by recharging it with a recharging case. It offers excellent sound and won't disappoint you.
Bose Soundsport Free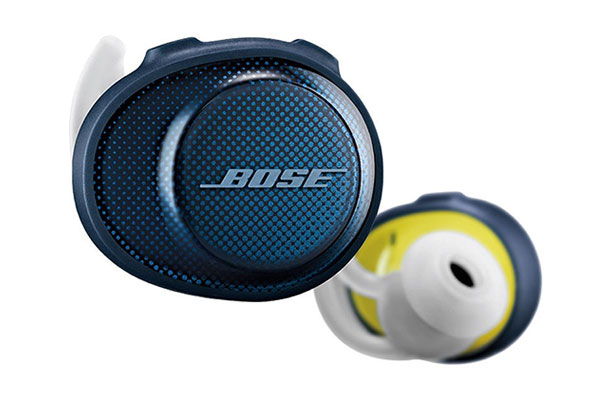 Price:- 19,000 INR
Bose earphones have unshakeable and great connectivity. It offers a battery life of 5 hours also 10 hours from recharging in its case. The fit is comfortable and is ideal for the gym. It looks trendy and stylish.
Urbanears Stadion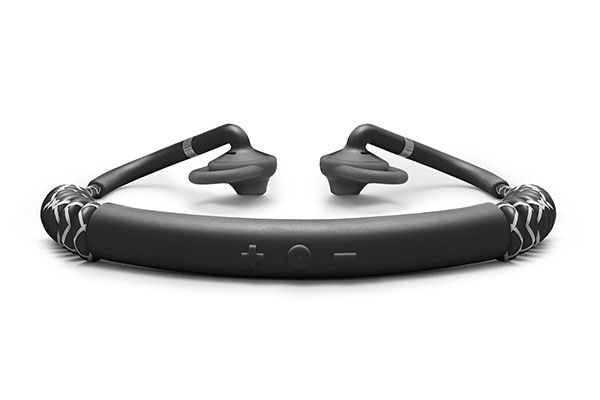 Price:- 4,000 INR
Urbanears Bluetooth earphones come with a wrap-around neckband. It offers 7 hours of battery life. They are not so expensive and can be easily affordable. The controls are also easily accessible. Sound is excellent and doesn't penetrate.
Monster Isport Victory Wireless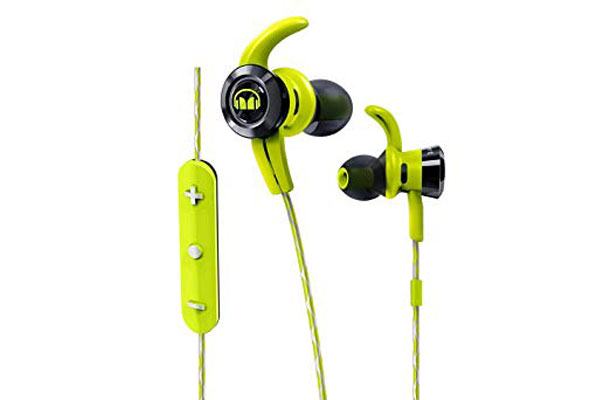 Price:- 6,000 INR
Monster earphones have great connectivity with anchoring hooks. It offers 6-7 hours of battery life. These earphones are comfortable and fit perfectly. Sound quality is excellent and doesn't break.
Bose Soundsport Wireless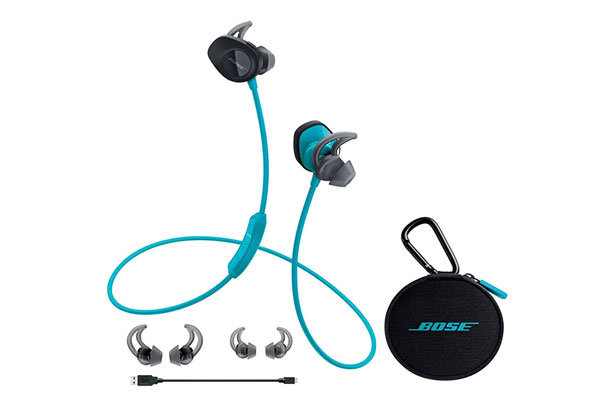 Price:- 14,000 INR
Bose earphones are comfortable and offer 7 hours of battery life. The connectivity is strong. It comes with anchoring hooks. The sound quality is great. They are lightweight and easy to carry.
Earphones look trendy and stylish. They are not necessary only to carry if you are going to the gym or for jogging, but ideal to carry to your office and college.
Hurry up and bring one home!
They are incredible! Don't miss them.
Disclaimer:
The information contained in this article is for educational and informational purposes only and is not intended as a health advice. We would ask you to consult a qualified professional or medical expert to gain additional knowledge before you choose to consume any product or perform any exercise.