Chess is a two-player strategy board game played on a checkered board with 64 squares arranged in an 8×8 grid. The board game of chess is being played across the world and is considered to be derived from the Indian Game Chaturanga somewhere before the 7th century.
The game of chess requires a lot of attention, intelligence, patience, immense concentration, and powerful strategies to win the game. However, you can play chess anywhere like the club, home, online, etc.
Chess players are the most respected and honorable players in the world. Chess players are known for their intelligence and robust strategy to win the game.
Continuing their active participation like in other major sports, women are also exhaling in this game of chess and are proving the fact, that women ain't anywhere less in exhibiting skills and planning strategies.
In this article we have talked about the Top 10 Greatest Female Chess Player across the world:
Judit Polgar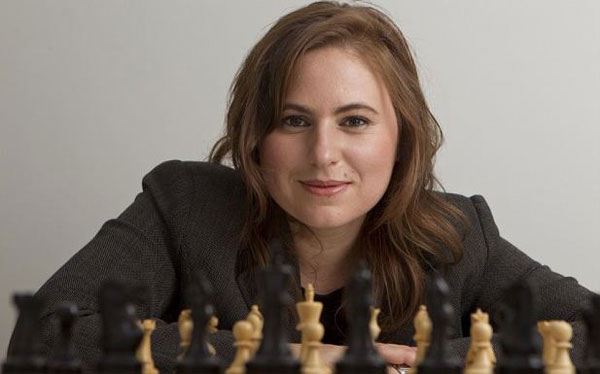 Grandmaster Judit Polgar was born on 23 July 1976. She is among the most influential chess player in the history of chess.
Judit Polgar achieved the title of Grandmaster in 1991 at the age of 15 years.
In 2005, Polgar qualified for a World Championship tournament and became the only one to achieve it. Polgar is the single woman to cross the 2700 Elo rating barrier. Till now, she has gained a 2735 Elo rating.
Polgar registered herself at the top in tournaments like Japfa 2000, The Najdorf memorial 2000, Hoogeveen 1999, Siegman 1999, US Open 1998, Leon 1996, Madrid 1994, and Hastings 1993.
She declared her retirement after competitive chess on 14 August 2014.
Maia Chiburdanidze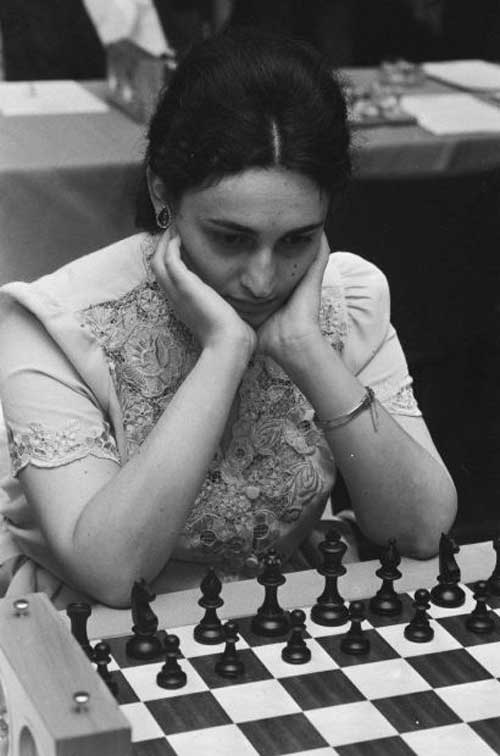 Maia Chiburdanidze achieved her first USSR Girl's Championship when she was 15 years old.
In 1976 Maia achieved USSR women's championship. In 1978 she registered her victory in Women's World Chess Championship.
She continued to maintain the title for four years until 1991. In 2004 she appeared in semi-final matches for Women's World title.
Hou Yifan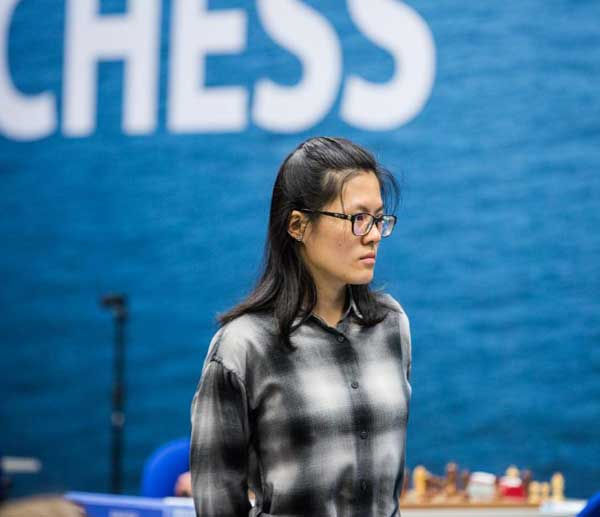 Hou Yifan is also known as a Chinese chess prodigy. At a very young age, she registered her victory in Women's World Chess Championship.
She is the youngest player to achieve the title of Grandmaster. She also became the youngest chess grandmaster to participate in the FIDE Women's World Championship Yekaterinburg in 2006.
She contested Toronto Chess Olympiad, 2006 at 12. In 2007, she became China's Youngest National Women Champion and became a Grandmaster in 2008.
When she was 16, she became the youngest Women's World Champion in the chess history after registering her victory at Women's World Championship held in Turkey.
Susan Polgar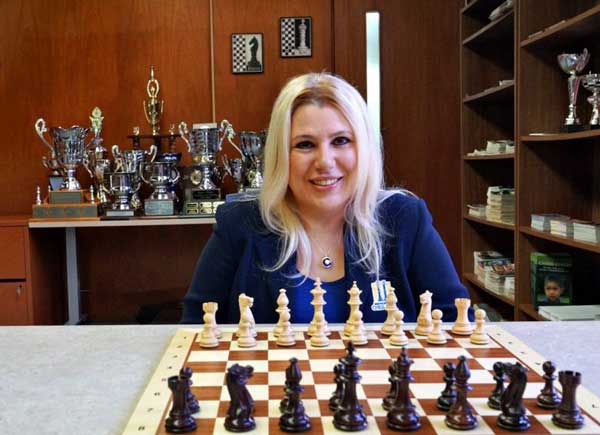 Susan Polgar has been acknowledged as an advocate for chess in education and as a pioneer for women in chess. She was the head coach at Texas Tech University for the 2011 and 2012 National Championship.
Later, in 2013 she was the head coach at Webster University for the years 2013 and 2014.
She is also the chief of Susan Polgar Institute for Chess Excellence at Webster University. In 1986 she broke the gender barrier when she was qualifying for Men's World Championship. In 1992, Susan Polgar won Rapid Championship and World Blitz.
Xie Jun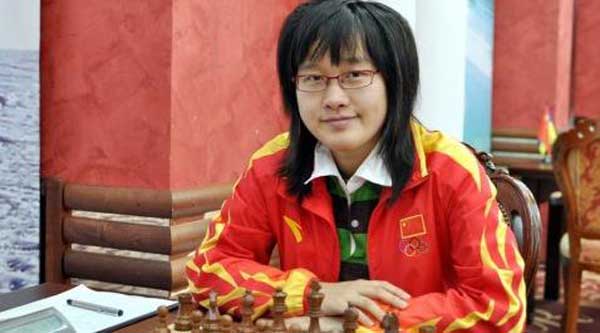 Xie has registered her victory in Women's World Chess continuously from 1991 to 1996 and then again from 1999 to 2001. Xie is the only second woman to rule the international standard of chess.
In 1991, Xie became the second Grandmaster in China. In 2004, Xie became the trainer in FIDE senior trainer.
Nona Gaprindashvi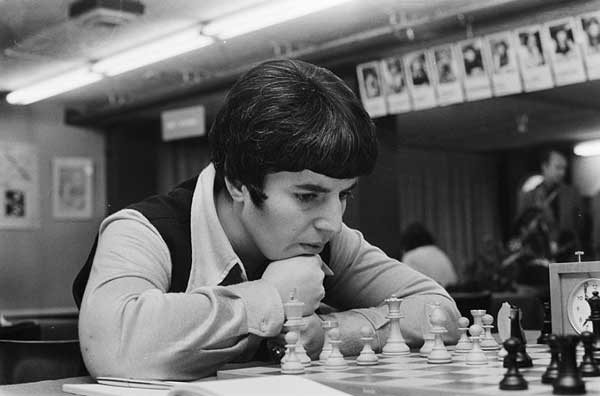 Nona is the sixth women's World chess champion and continued to be from 1962 to 1978. In 1963 and 1990, Nona represented the Soviet Union in chess olympiads for 11 times.
The first Grandmaster has achieved 25 medals in International Chess that includes nine gold medals and 11 team gold medals.
Nona registered her victory in women's Soviet championship and continued it for five years from 1964 – 1985.
Antoaneta Stefanova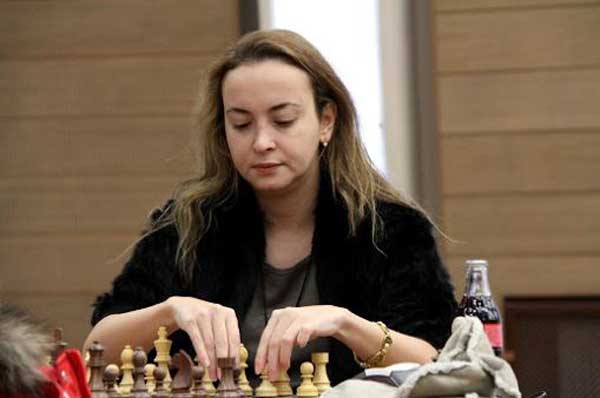 Antoaneta is the former Women World Chess Champion, who became the tenth women's champion in a 64-player knockout tournament in 2004 that held in Elista.
In 1989, she registered her victory in World Youth chess championships at the under 10s girl section that held in Aguadilla.
In 2003, Stefanova achieved the title of Grandmaster and represented Bulgaria in 10 chess Olympiad and became the first women's world rapid chess champion in 2012.
Alexandra Kosteniuk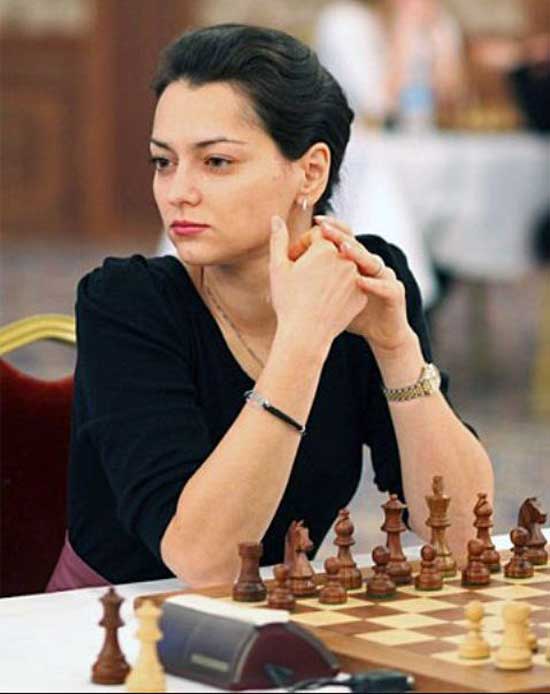 Alexandra is a formal Women's World Chess Champion who started playing chess at the age of 5. She participated in the final of the world's Women chess champion in 2001.
In 2004, Alexandra became the European women's champion and, in 2005, became Russian women's champion.
In 2006, Alexandra became the first chess960 women's world champion and, in 2004, achieved the international Grandmaster title.
She became the first woman to qualify men's Swiss Championship in the year 2013.
Xu Yuhua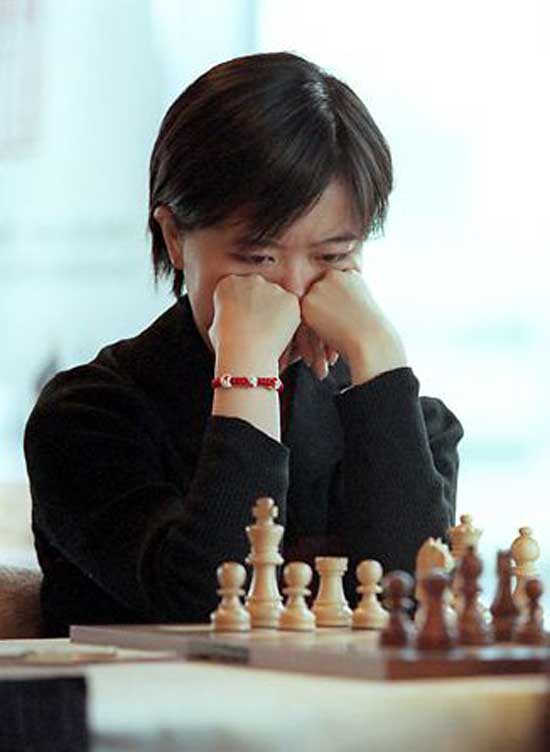 Xu won the women's world chess championship knockout tournament in 2006. She became the 22nd Grandmaster from China and participated in the 2nd FIDE women Grand prices in 2009 held at Nanjing.
She qualified for Zhejiang chess Club in China chess league and is a law graduate.
Humpy Koneru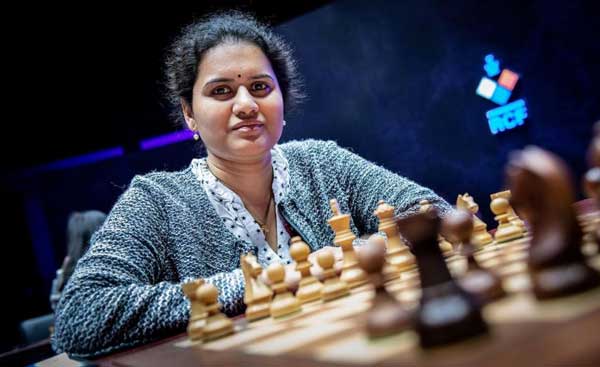 The Indian chess grandmaster achieved her FIDE Elo rating of 2598 in 2014. Before, she qualified 2606 Elo rating in 2007.
Humpy has registered her name to hold the record of being the youngest woman Grandmaster and continue to be from 2000 to 2008.
Humpy, in 2001 won the world junior girls chess championship and held 2nd position at FIDE women's Grand Prix in 2013.
Later, In 2015 she became the highest-ranking player to contest in the women's World Chess Championship.
Disclaimer:
The information contained in this article is for educational and informational purposes only and is not intended as a health advice. We would ask you to consult a qualified professional or medical expert to gain additional knowledge before you choose to consume any product or perform any exercise.