For an effective cardio workout, a cardio exercise bike is highly necessary to pump your heart at the level best. Exercising with a stationary bike has ample benefits right from weight loss to the prevention of cardiovascular diseases. One of the efficient ways to burn calories and body fat is to start riding stationary bikes which can keep your heart, lungs and muscles strong.
Benefits of Exercise Bikes
Helps in Weight Loss – A exercise bike has the potential to burn at least 500 to 600 calories in an hour, depending upon the workout intensity of each individual as well as their prevailing body weight. Such a workout option is considered to be highly effective since it burns quite a number of calories within a short period of time.
Allows strengthening to the legs – Performing cardio with an exercise bike helps in strengthening the legs, including the muscles present in the lower body. By spinning the cycle, the calves, quadriceps and hamstrings are strengthened. Further, it can also work the muscles present in the core, back as well as glutes. By using a bicycle along with handles, the individuals can also work their upper body muscles, apart from biceps, triceps and shoulders.
Enhances Cardio Workout – One of the ways in which individuals can get their heart pumping is by incorporating cycling into their exercise routine. This is one of the best cardiovascular workouts for individuals to strengthen their muscles, heart and lungs. These workouts also help to improve the blood as well as oxygen flow in individuals throughout the body. In this way, it is highly beneficial for the health of individuals, apart from providing a range of benefits for the body such as improved sleep, maintaining blood sugar levels, reduced stress levels, and improved functioning of the brain and memory.
Improves Joint Mobility – Cycling helps to improve the range of motion of your joints. It benefits the knees, ankles, and hip joints. When you pedal, all these joints rotate, improving their range of motion and thus strengthening them.
Factors to be considered before buying an Exercise Bike
Certain factors are essential before buying an exercise bike. However, stationary bikes differ from brand to brand but some factors commonly exist as far as exercising is concerned.
Style – There are three bike styles to consider: ​​upright, recumbent, and indoor cycling bikes. All have position resistance adjustment, and those with a flywheel have an emergency brake. Upright bikes are the original exercise bike, the kind you see at gyms next to treadmills, ellipticals, and other cardio equipment. These are well suited for less intense workouts, with basic features and, in general, a smaller footprint than other exercise bike styles. Recumbent bikes have seats with backs and pedals at roughly the same height, so you ride in a seated position with your legs extended. They put less stress on your joints, and are a great choice for recovery riding and for people with back problems. Indoor cycling bikes are what you see in a spin studio. They're ideal for multiple seated and standing positions and can offer a higher-intensity workout.
Features – First, consider your own height and weight, and then the adjustability of the seat, handlebars, and resistance. Some bikes have media stands for holding a tablet so you can read or stream the content of your choice, while others have built-in screens to stream proprietary or membership-based content. If you purchase a bike with the latter, consider its screen size and the intuitiveness of its display.
Space – Space is also one of the prominent factors that you should consider before buying a stationary bike. Some bikes take up significant space in your home, while others are made to be folded up and stored in a closet when not in use. Even similar models will have some variation in footprint, weight, and wheels for portability.
Top 10 Cardio Exercise Bike Brands
1.) Sunny Health & Fitness Magnetic Belt Indoor Cycling Bike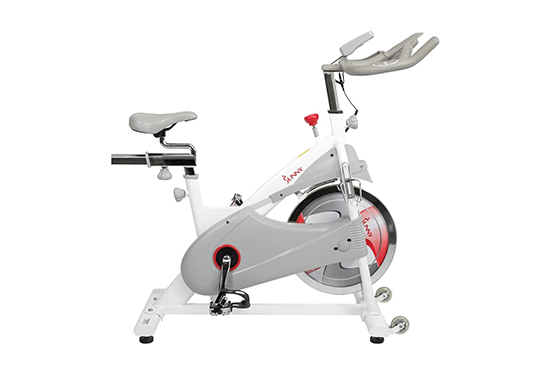 This high-quality cardio exercise bike is a great choice for those looking to squeeze in a quick spin workout straight from their living room. The bike's solid build features a heavy-duty steel frame and 44-pound (20-kg) flywheel, offering excellent value for money. The bike features magnetic resistance, which is a mechanism that uses magnets to create tension, making it easy to modify the intensity based on your fitness level.
2.) Schwinn 270 Recumbent Bike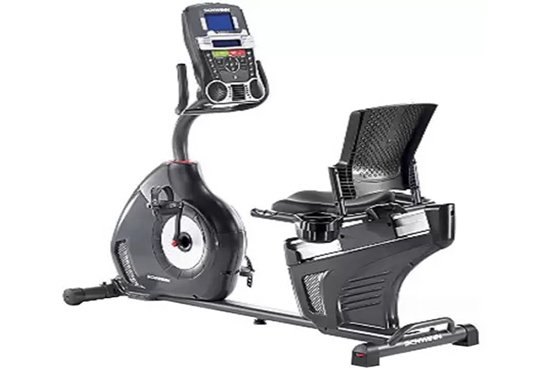 This recumbent cardio exercise bike allows you to recline, relieving discomfort and tension in the lower back. The Schwinn 270 is a top-quality choice, offering sturdiness, comfort, and a smooth, quiet ride. It provides excellent value for the cost. Featuring 25 levels of resistance and a variety of pre-programmed workouts, this model from the Schwinn Recumbent Bike series is a great option for any fitness level.
3.) NordicTrack Commercial S22i Studio Cycle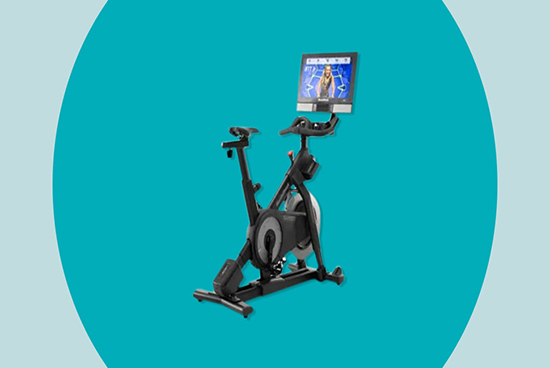 This cardio exercise bike has a high-quality steel build, with a smooth ride, along with extensive workout selection, thus making it a worthy investment. It not only boasts a massive library of on-demand spin classes but also a collection of global workouts that allows you to simulate rides almost anywhere around the world. Plus, it has incline options ranging from -10%–20%.
4.) Lanos Folding Bike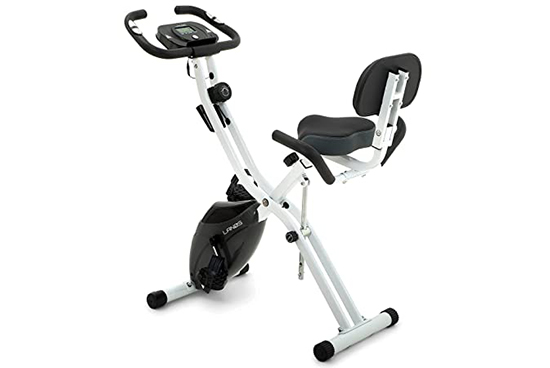 This cardio exercise bike consists of an adjustable design, it can be used as both an upright and recumbent bike, which eliminates the need to purchase extra equipment. It also folds to save space when it's not in use and runs quietly. Besides, it has a higher maximum weight capacity than the other foldable bikes on this list, so it can accommodate a wider range of users.
5.) XTERRA Fitness FB350 Folding Bike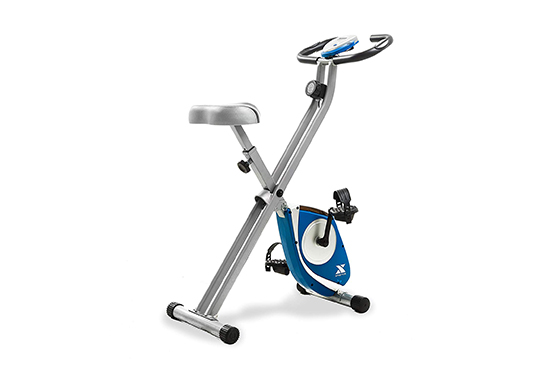 With this cardio exercise bike, you can easily move around. It folds, has transport wheels, and weighs less than 45 lbs. (20 kg), making it a highly portable option. Besides, it also offers 8 levels of magnetic resistance and can be used as both an upright and recumbent bike depending on which handlebars you use.
6.) Lifelong LLF45 Fit Pro Spin Fitness Bike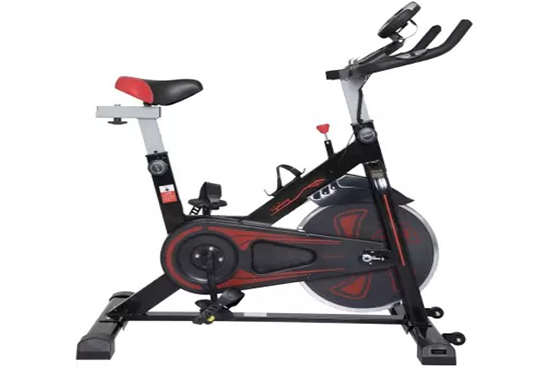 This cardio exercise bike has a sturdy Flywheel, which is designed to maintain momentum smoothly as you cycle on the cardio machine. Heavy flywheels support speed, stability, and consistency across your workout. Additionally, it comes with a foam grip handle with a heart rate sensor to help you measure your heart rate during a heavy workout session. This bike is belt-driven and noise reduced for a more comfortable experience. it comes with one year warranty.
7.) PowerMax Fitness BU-200 Bike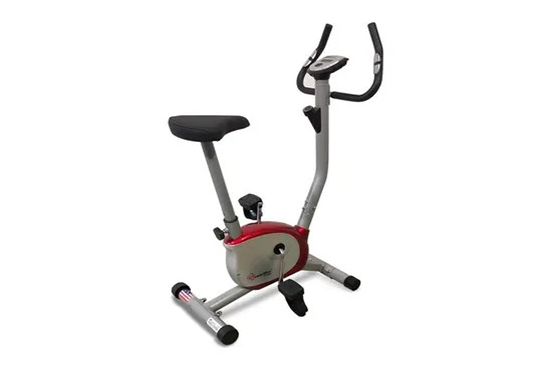 Stylish and functional, this cardio exercise bike features an LCD that monitors time, scan, speed, calories burnt, and pulse per session. Convenient to use, this bike features moving handles equipped with a heart rate sensor. The bike has a flywheel with a belt-driven mechanism for smooth and silent workouts. Its cushioned adjustable seats ensure you can carry out low-impact aerobics comfortably and safely. Compact and easy to assemble, this bike can bear weight up to 100 kg.
8.) Peloton Bike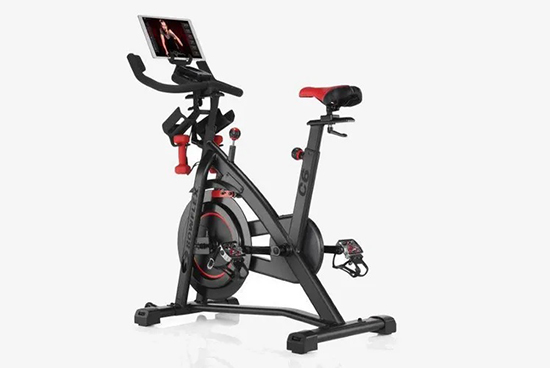 Peloton is popular among fitness enthusiasts for its interactive features, which consist of an extensive collection of on-demand and live cycling workouts. The premium cardio exercise bike is constructed with high-quality materials, including a sturdy carbon steel frame, which is durable enough to withstand vigorous workouts. The Peloton Bike offers a 22-in. (56-cm) HD touchscreen, built-in speakers, and a near-silent belt drive that allows for a quieter ride. It also connects to Wi-Fi- or Bluetooth-enabled devices to help seamlessly track and monitor your progress.
9.) Rogue Echo Bike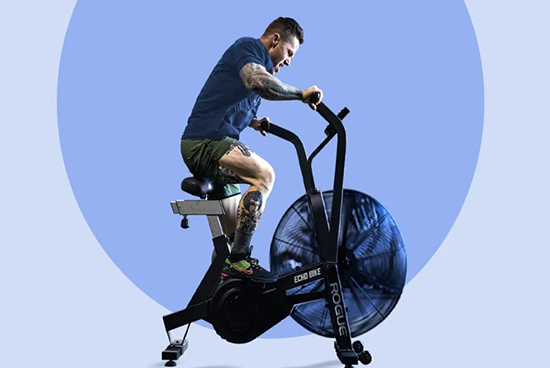 This cardio exercise bike is an upright air bike that runs smoothly and quietly using a belt-driven steel fan. It features an LCD monitor that provides metrics including intervals, distance, and calories burned. The Echo Bike is solidly built of heavy-duty steel that offers stability during intense workouts. While it's on the heavy side, the machine is equipped with transport wheels for convenient portability.
10.) Fitness World Eazy Bike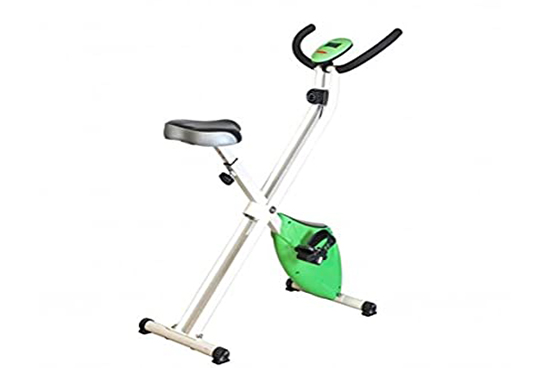 This cardio exercise bike provides a comfortable and smooth workout at a low-noise operation. The digital LCD screen tracks your pulse rate, calories burned, distance, time, and speed. Featuring an ergonomic design with adjustable pedals, this bike has a foldable cushion backrest for comfortable workouts. Furthermore, its magnetic 8-level resistance systems offer a greater variation in resistance programs, allowing you to fine-tune your training as per your endurance level and goals. Last but not least, its solid steel frame and ergonomic handlebars ensure you get a steady and effective workout experience.
Disclaimer:
The information contained in this article is for educational and informational purposes only and is not intended as a health advice. We would ask you to consult a qualified professional or medical expert to gain additional knowledge before you choose to consume any product or perform any exercise.