Women in their 30s, 40s, or 50s have very different biological needs and thus have unique health-related goals. Some physiological changes occurring as part of the ageing process significantly impact the health and overall nutritional well-being of a mature woman. Reduced physical activity and changes in body composition, such as a loss of lean muscle mass, directly affect the amount of energy needed. The digestive and immunological systems deteriorate, and either taste and smell perception is compromised or lost. Eating becomes less enjoyable as a result. Due to the difficulty in chewing and swallowing food or absorbing nutrients, digestive issues may arise. The production of stomach acids, such as gastric acid, is reduced. The acids facilitate efficient nutrient uptake and use (e.g. vitamin B12, folic acid, and iron). Mature women may be more susceptible to nutritional inadequacies due to reduced acid production. to cope with such problems a proper nutraceutical supplement is required for the betterment of their health.
Vitamins and mineral requirements in a woman evolve over time. Understanding how the stages of a women's life affect the entire body can help her adjust her lifestyle and nutrition routine as she ages. Though a balanced diet is critical, the body's requirements evolve, and, often, dietary supplements are needed. Every woman needs some super nutrients after the age of 30 years.
Folic acid is an essential vitamin for cell growth and vital for women of childbearing age. Women in their 30s are at a greater risk of developing iron deficiency, causing them to feel tired. Women suffering from anaemia will benefit from iron supplementation. Vitamin D is essential for bone, joint and heart health. It is also a good immunity booster to prevent infections and reduce common cold symptoms. Vitamin C helps build immunity and relieves cold symptoms. Magnesium maintains bone and muscle health and also keeps blood sugar stable. Probiotics, the friendly gut bacteria, help with most ailments by improving gut immunity. Fish oil supports a woman's overall health, including cardiac, brain and bone health.
For her bones – Since hormone levels change after 30 years, women tend to lose bone density slowly, which further accelerates after menopause. A healthy lifestyle, including exercise and a calcium and vitamin D diet, helps keep the bone strong before and after menopause. Vitamin D helps absorb calcium. There is increasing evidence that adequate calcium intake reduces bone loss and the risk of fracture in postmenopausal women. Top essential nutraceutical supplements for women are Calcium, Fish oil, Folic acid, Vitamin B, Vitamin D, Co-enzyme Q10 and lutein. Osteoporosis occurs after menopause due to low estrogen levels and bone density is lost much faster, leading to a greater risk of osteoporosis and fractures. Nutraceuticals that may protect against osteoporosis are vitamin D, calcium, red clover, soy, genistein and liquorice. Nutraceuticals like rosehip, bioactive collagen, Boswellia serrata, black seed oil and curcumin can reduce pain and inflammation in women with joint pain or arthritis.
For her heart – When estrogen levels decline after menopause, women are at a higher risk of coronary heart disease. Antioxidant nutraceuticals like curcumin, omega—3 fatty acid, Coenzyme Q-10, ginger, vitamin C and selenium are known to improve cardiac health.
For her Pelvic and Reproductive Health
1.) Endometriosis
It is a painful disorder in which that normally lines the inside of your uterus the endometrium grows outside your uterus. It causes pelvic pain, irregular menses and maybe even infertility. Nutraceuticals such as garlic, curcumin, aloe vera, Resveratrol, Inositol, genistein, danshen and rosaceae may benefit in managing symptoms of endometriosis via multiple mechanisms.
2.) Polycystic ovarian syndrome (PCOS)
It occurs due to hormonal imbalance and can affect women of any reproductive age. Women with PCOS suffer from irregular or prolonged periods, acne, weight gain, mood swings, excessive hair growth and risk of infertility. Nutritional supplementation may contribute to overcoming PCOS complications such as immature egg release, insulin levels, excess secretion of male hormones and anti-oxidative properties. After undergoing many clinical trials, some of the nutraceuticals have shown beneficial effects on improving PCOS and fertility among women with no side effects and improved health benefits.
| | |
| --- | --- |
| Nutraceutical | Benefits |
| Inositol | Promotes ovulation, reduces excess fats, improves insulin function, and decreases male hormones production. |
| cinnamon | Regulates blood sugar levels and menstrual cycles. |
| Melatonin | Antioxidant promotes egg maturation, lowers menstrual irregularities, and decreases androgen levels. |
| Flaxseed | Helps in weight loss, reduces cysts, and regularises menses. |
| Selenium | Improves insulin function, and lowers the level of cholesterol. |
| CoQ10 | Reduces blood sugar levels, improves insulin function, and increases female hormones estrogen level. |
| Sweet potato | Regulates blood sugar levels, enhances female hormones, and regulates menses. |
| Zinc | Optimizing hormone level, reducing unwanted hair or acne. |
| Calcium | Improves weight, and menstrual abnormalities promotes egg maturation |
| Vitamin D | Improves weight & cholesterol levels, improves insulin levels, increases fertility, regularises menses. |
| Vitamin E | Enhances female hormone progesterone. |
3.) During pregnancy
The requirement for micronutrients, which include vitamins, minerals, and trace elements, increases even more than the need for macronutrients during pregnancy. Prenatal vitamins have more of some nutrients that you need during pregnancy. Nutrients most important during pregnancy are Folic acid, Iron, Calcium, Magnesium, docosahexaenoic acid (DHA), Iodine and vitamin A, B6, B12, C and D. While prenatal vitamins aren't meant to replace the healthy eating plan, they may help prevent nutritional gaps by providing extra micronutrients that are in high demand during pregnancy. Education in the past few decades has ensured women are aware of the fact that they should be consuming enough micronutrients before pregnancy to prevent complications and birth defects.
4.) Nausea and vomiting during pregnancy
This problem can severely impact the quality of life and pose significant health risks for some women. Ginger with has been used to relieve nausea associated with morning sickness. Inadequate milk production is the most common reported reason for stopping breastfeeding. Many women have turned to nutraceuticals such as fenugreek and milk thistle to stimulate milk production.
5.) For Menopausal symptoms
Menopause is a normal stage for every woman, and it causes very uncomfortable conditions that impact the quality of life. Symptoms of menopause, such as hot flashes, can range from slightly annoying to life-altering. Menopausal symptoms can be managed with nutraceuticals such as Pycnogenol, melatonin, vitamin E, Black cohosh, valerian, red clover, soy, liquorice, rhubarb, Chasteberry and flaxseed.
6.) Breast cancer
Breat cancer prevention is essential for postmenopausal women because breast cancer risk increases with age. Therefore, postmenopausal women have a higher risk than premenopausal. Many nutraceuticals used for women's health are likely to have additional health benefits, including antioxidant, antimicrobial, anti-inflammatory, and chemopreventive activities. Red Clover, Soy, Humulus lupulus (Hops), Milk thistle and Angelica Sinensis (Dong Quai) are being researched to prevent breast cancer.
7.) For her skin
After the age of 50 years, skin becomes thinner, drier, less elastic and wrinkled. Collagen, hyaluronic acid, niacinamide, glutathione, and vitamin E improve skin health. Vitamin C supports the formation of collagen thus giving skin a youthful, soft and elastic appearance.
In a nutshell, the nutraceutical supplement for women's health needs to include a number of substances with a variety of functions that can work in concert to promote a range of health benefits. Certain nutraceuticals will have clear advantages over others depending on your lifestyle, diet, and stage of life. Women today are looking for methods that will not only assist them to control their symptoms but also safeguard their hearts and strengthen their bones. Teenagers, young adults, moms, and elderly women have all developed greater awareness and concern for their health. All of them aim to maintain and enhance overall wellness. Nutraceuticals for women's health need further research to back up their claims and aid doctors in making clinical decisions.
About the Author: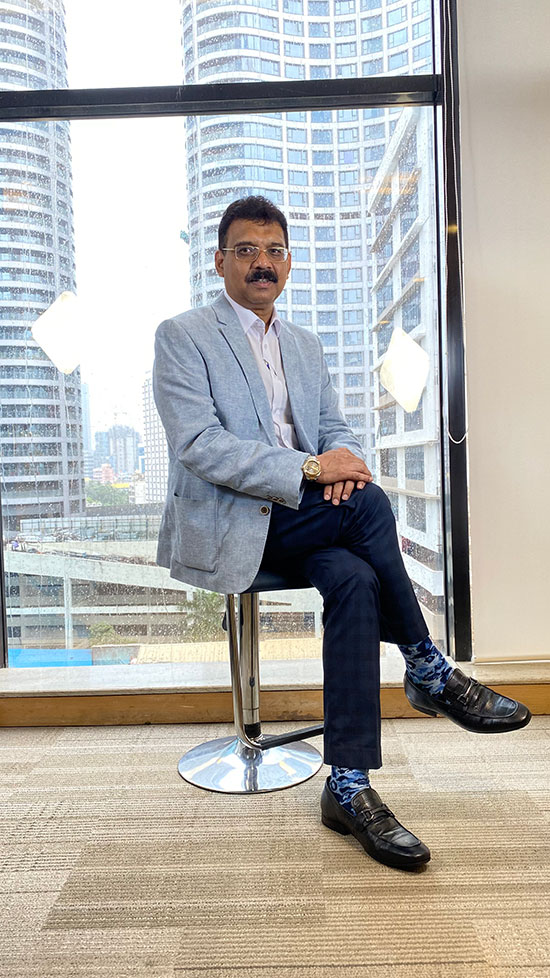 Dr Anish Desai, MD Nutraceutical Physician, Founder and CEO of IntelliMed Healthcare Solutions. He is a trained Clinical Pharmacologist and Pharmaceutical Physician with 3-decade experience in academia, research, and the healthcare industry. He has been a recipient of the prestigious Charles R. Ream "Award of excellence"; and the "U.K. Sheth Award" for his stupendous work in the area of research.
Dr Desai has been recognised for driving positive change, delivering solutions and developing strong relationships with external stakeholders. Holding a senior management position for the last 20 years and involved in strategic decision-making. He has worked with India's leading multinational healthcare organisations like Johnson & Johnson India, Bayer Schering Pharma India, Glenmark Pharmaceuticals Ltd & Unichem Laboratories.
He has been responsible for setting up medical, clinical, regulatory affairs and Pharmacovigilance teams. His expertise in R&D, entrepreneurial spirit and innovative ideas have successfully generated sustainable revenue for several Organizations. Dr. Anish Desai has therapeutic area expertise in Diabetes & Cardiometabolic; Oncology; Dermatology; Infectious disease; Women's Healthcare; Bariatric & Metabolic Surgery; Orthopedics & Trauma; Wound Management; and minimally access surgery.
Disclaimer:
The information contained in this article is for educational and informational purposes only and is not intended as a health advice. We would ask you to consult a qualified professional or medical expert to gain additional knowledge before you choose to consume any product or perform any exercise.