We all have a love and hate relationship when it comes to the monsoon season. As much as we love relishing the chai and pakoras, or the respite it provides from the summer heat, we also are aware of the fact that the rainy season brings along seasonal infections, flu, dengue, malaria, skin infections, excess humidity and foodborne diseases. All this along with the ongoing pandemic can be really difficult. Hence it's even more important now to prioritise health, hygiene, and immunity. The sudden change in the weather can affect our immunity and also the favourable conditions, enhances the pathogen's ability to enter our body and cause disease. So no matter what, during this crucial period, we should not be attempting any fad or low-calorie trending diets that do not respect the availability, seasonal change and the body's requirement. Monsoon isn't just a change of weather, but it also changes the availability of a lot of ingredients hence the diet has to be compliant to the same and there are a few changes that will help you enjoy this season with great health and energy
HERE'S HOW TO STAY HEALTHY DURING MONSOON
Let cereals and pulse major nutrient sources – The lockdown, the rains and the puddles, may all stop us from getting fresher veggies, fruits and ingredients every day. Hence a staple in monsoon diets should be a diverse combination of cereals and pulses. They provide all the energy and the proteins needed to build immunity and fight illnesses. Include a variety of pulses in different forms like the masoor, horse gram, chawli, moong etc. Add diversity in your cereals by including jowar, ragi and daliya apart from the regular wheat and rice, In fact, monsoon is also referred as "SHRAVAN" which marks as the fasting months and gives rise to some unique fasting cereals like Samwa [buckwheat], rajgira , singhara etc that needs to be an effective part of the diet for the added dose of nutrients and minerals.
Monsoon fruits – Fruits like Jamun, ber, karwanda, plums, bananas which are available in the rainy season have many phytochemicals which are beneficial to the human body. It helps in the functioning of the liver. They are rich sources of minerals, antioxidants as well as vitamins, which helps the body to increase its energy. These fruits also provide copper, iron and folate which forms red blood cells in the body and has a good amount of fibre.
Monsoon Veggies – Monsoon is not a great time for veggies, as the supply and availability of a lot of them get affected due to the season. However, there are very specific veggies that can be consumed during monsoonlike ridge gourd, pointed gourd, bitter gourd and bottle gourd which are good sources of vitamin A and C and can be used in varied preparations.
Monsoon Greens – Monsoon greens like, ambadi, kurdu, gotu kola are very nutritious in nature. They have a high content of vitamin C, popularly known as ascorbic acid, and play a major role in boosting the immune system and in increasing the number of white blood cells in the body. Ambadi is really healthy for the body and that is why we consume it in the monsoon season as they are fresh during monsoon.
Bhutta – Monsoons are incomplete without bhuttas. ts spicy and salty taste is mouth-watering and these coal-roasted bhutta has several health benefits. Corn is rich in fibre and is beneficial for our digestive system. It also contains vitamin B, which helps the body cells to function properly.
Pakodas or fried snacks – As soon as the first shower arrives, we all start asking for a cup of chai with pakodas. Important is, the pakodas should be home-cooked. Make a correct choice of oil, so instead of refined oil, go for groundnut or seedbased oil, for better assimilation of nutrients, for better storage of vitamin D and fat absorption.
Masala chai or herbal teas – Spice-infused tea and monsoon go hand-in-hand. A cup of masala chai is all you need to enjoy a rainy day and it will add a lot of energy to your body. Enrich your chai with different kinds of spices like cinnamon, ginger, pepper and these will help you to build immunity and fight against infections and will allow your body to do thermoregulation.
Also what's important is to stay hydrated and begin with some form of exercise at home, to beat the monsoon blues and lethargy and enhance energy, blood circulation, hormonal production and immunity. So relish your food, be active, exercise, sleep well and enjoy the season
About the Author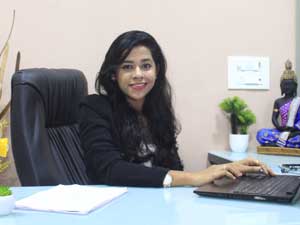 Amita Mishra, Holistic Nutritionist and lifestyle coach Founder, Anushasan
Amita Mishra is the founder and chief nutritionist of the online holistic health management companyANUSHASAN. She practices in the field of integrative lifestyle medicine and lifestyle coaching. With an academic background of a Master's in Food Science and Nutrition, she is also a qualified yoga instructor.
Having been awarded with three prestigious awards "Mid-day Iconic Nutritionist in Mumbai-2019" and the "101Most fabulous global healthcare leaders -2020 and 2021", Amita believes in addressing the disease and health condition from its roots and parallelly changing the lifestyle, eating habits, exercise and mental health of an individual.
Her online health program "Anushasan" is globally known for being personalized and customized and revolves around all the pillars of holistic health and nutrition.
Disclaimer:
The information contained in this article is for educational and informational purposes only and is not intended as a health advice. We would ask you to consult a qualified professional or medical expert to gain additional knowledge before you choose to consume any product or perform any exercise.