Not everyone born with destiny, it's just life lessons as well as different phases of self-realization that people find themselves out of nothing. Having nowhere to go, the people explore their destiny on their own during the course of their life's journey. If we talk about today's interviewee, she has also found herself in the middle of her academic session. We are talking about Anuskha Sharma, a media student who aspired to be a news person has emerged as the MTV Supermodel of the year.
To know more about her, Sportz Business brings in an exclusive interview of Anuskha Sharma who shares her trivia how she managed to be a supermodel and also how fitness changed her way of life. The Unheard Story Below.
Q: What's your journey from a media student to an MTV supermodel. 
For some, they know since childhood what they want to become once they reach adulthood. But for me, I was on that jar where pouring future goals was always spilling the present.  Though I was always a performer, even back in school times one could find me in every dance, theatre, or sports event. I had that love for the camera always in me. Thereafter, I chose to take up Bachelor's in Media and Communications, wherein, I happened to discover myself the most. I had a passion to try it all, be it radio jockeying, writing, directing or even acting.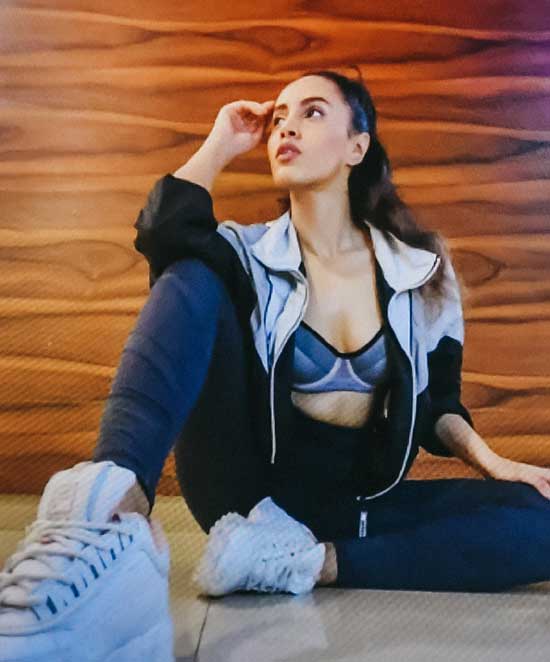 Photographer: Sagar Sarma
Insta Id- sagar_sarmaa
When I happened to become the Editorial Head of the Media Club I was quite in stress and my eating habits lead me to gain a lot of weight, I was 85kgs, with major self-esteem issues due to my acne. I had reached a point where I did not even feel like looking at the mirror, let alone facing the camera. As life and career had to move on, I also chose two content writing internships. In the remaining time, I used to spend watch pageants on YouTube, Miss Universe being my absolute favourite, also any and every Fashion Week videos. That then, Modelling was a distant dream, especially for a girl living abroad with no guidance about how it all worked, added my weight. As they say, god helps those who help themselves, I believe I created a path for myself and did not wait for destiny to take its course. I put myself out there and created my first short film which I wrote, directed and also edited, I ended up winning the People's Choice Award for that along with a sum of SGD3000 which I used to buy my first DSLR, the Canon 70D.
Hot on the heels, I also started looking up for modelling gigs to try as a hobby. Bagging gibe as motivations, finally my family realised I was serious about modelling as a career. That time too, I was still 85kgs!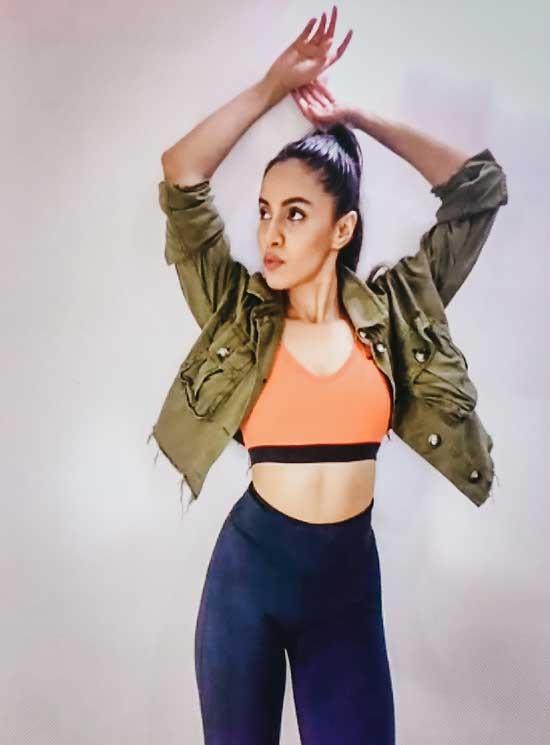 Photographer: Sagar Sarma
Insta Id- sagar_sarmaa
Finally, after a whole year of trying, in March 2017 I got chosen for my first runway. This show was a turning point in my life, I was obviously told to lose weight before that but it could not happen in a month, I had never even seen the inside of a gym at that time. I tried a lot of home workouts but nothing worked so I just told myself to stay at it no matter what. On the day of the show, girls older than me looked tall and pretty and there I was, the youngest of the lot but the most confident in my skin because I knew I had rehearsed my walk at least 200 times. I had worked on my expressions everyday standing in front of the mirror. Yes, it all reflected on the ramp. I was awarded the 'Best Model' award that evening by some of the most known names in the Singapore modelling scene. My parents who were sitting in the audience cheered for me the loudest and while the lights were blaring into my eyes and I heard the entire room filled with applause.
How did you change the jolt of Plus-Size figure into a Plus-Point in your career?
I thought, if I could impress them so much with my talent that they didn't care about my size, then I can do much more. I will work on myself and take it to the next level'. This was where my journey finally started. As a plus-size model, I did a bunch of collaborative shoots, I got myself an online personal trainer and I followed his program to the T. I would sometimes end up in tears for not being able to have my favourite food, because my stress eating had caused me to almost get addicted to munching constantly I took myself to the gym twice a day and every time I craved junk food, four months later, I was at 57Kgs. Feeling like the best version of myself! My time was divided between my Uni, modelling and workout, but I had to focus more on my studies. In December 2018, I graduated Uni with a Dean's Honour Roll for securing a GPA of 3.7 on a scale of 0 –4. Now when I finally had the time to focus fully on modelling and pageantry, I tried for Miss India and got shortlisted from Noida auditions, but not further than that. I did not lose heart, I participated in Miss Divine Beauty 2019 (Miss Earth and Miss Intercontinental India) and won a subtitle. I then went on to become the First Runner-Up at Aura Face of India. Three pageants in a span of 5 months! Alongside, I shot a TVC for Oppo and a TVC for Channel 5 in Singapore, which was huge for me at that time. But the best news came in August 2019, where I got selected out of thousands of entries to represent Singapore in one of the biggest Modelling Hunts in Asia, called Make Me a Zalora Model Cycle 4. Being the only Indian in their audition room, I was sceptical and nervous if I would make it, because it was something I had only heard about and watched from a distance and now I was here, shortlisted for the next round too.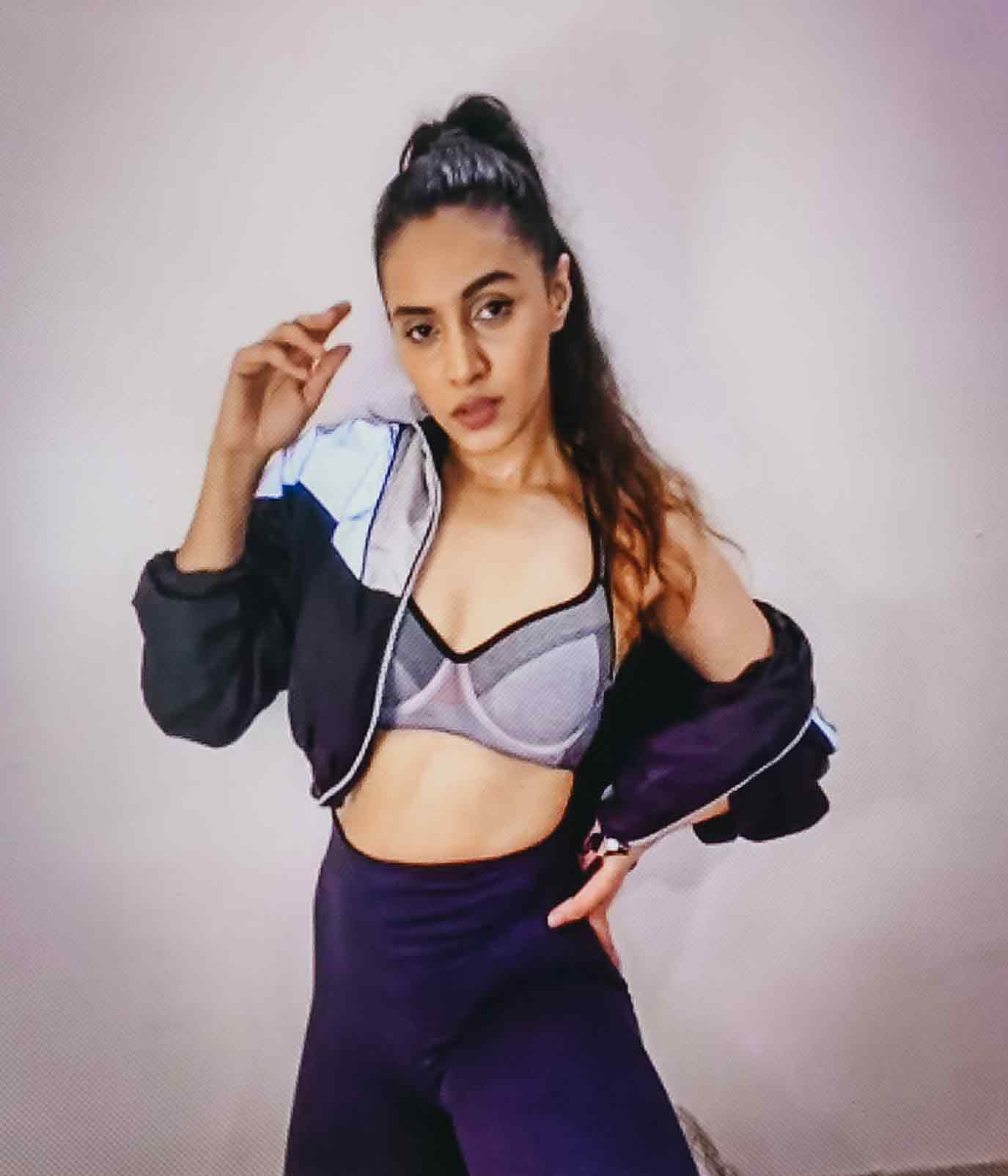 Photographer: Sagar Sarma
Insta Id- sagar_sarmaa
After few weeks that one mail bumps into my mail stating, I will represent Singapore in Indonesia among the top models from across six countries. On the last day of our trip, however, I got a major injury on my forehead. My skin was split open and there was no way to fix it except getting stitches on my face, which absolutely broke my heart. The huge scar would haunt me forever and this would probably be the last time I walked the ramp. All the terrible thoughts started flooding in but I gathered myself and said, 'no, I won't give in'. I took the hardest decision of my life and told my family that I'll move to Mumbai, within a week of returning from Indonesia I booked my tickets to Mumbai and took a leap of faith. As having not knowing any agency or any coordinator, in the second week of being there, I gave my first ever audition in Mumbai, for MTV Supermodel of The Year. Two days later I got a call for them to come for the next round of auditions, this is when I felt maybe it was happening and I would make it. It was time to let my passion drive me and dive into the risk. Next time, I heard back from them was about 2 weeks later, while I was working for Pune Times Fashion Week. I was told it would be an interview with the MTV crew and I would have to come to their office in Mumbai, which at that moment wasn't possible. I requested them to do an online interview and they agreed. As soon as I finished my rehearsal for the second day of fashion week, I ran to the lobby of the hotel to get stable Wi-Fi signal as I was expecting their call. I gave up my lunch time because I was so excited and pumped to have been shortlisted, I would choose the interview over food any day. Finally, I successfully got done with it and I was called for the last meeting at their office once I returned from Pune. Everyone knows how hectic Fashion Weeks are, funny but a toiling story, I got ready in their washroom, did my makeup, changed my clothes and showed up. A week after the last meeting I got a call that I was in! I had made it! From a Media student, to a Supermodel.
Q: The favourite diet you take? 
I don't believe in fad diets; my mantra is to eat in moderation and eat healthy home cooked food. A simple dal-chawal-sabzi meal cooked by my mom is my absolute favourite.
Q: What's your skincare routine?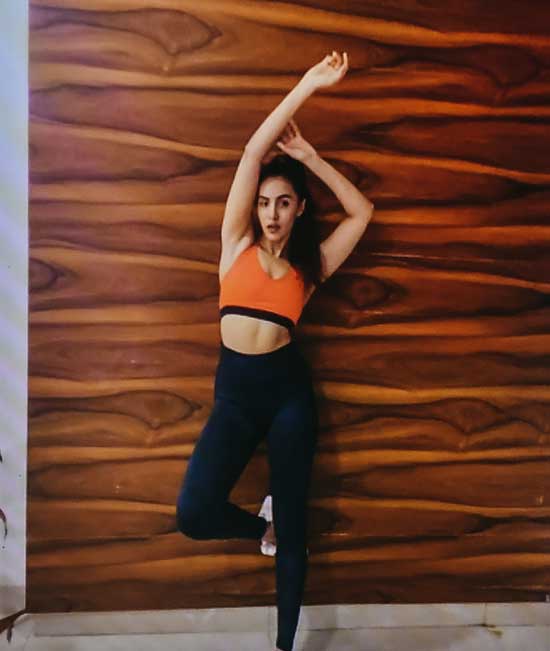 Photographer: Sagar Sarma
Insta Id- sagar_sarmaa
I drink one litre of water as soon as I wake up, and 2-3 more litres throughout the day. Sheet masks are my go to and I use them at least thrice a week. The daily skincare routine involves the basic cleansing, toning and moisturising along with scrubbing once a week. I have recently started using ice on my face before bed too because I read that it seems to help against ageing.
Q: What all you do to maintain your fitness? 
70% of your fitness comes from your diet and the remaining 30% is staying active or working out. I consume protein-rich food with less carbs, carbs give energy to your body so one shouldn't ever stop consuming them completely unless suggested by a professional. My meals include carbs only at breakfast or lunch-time in the form of 2 rotis/a bowl of rice and unlimited veggies. Veggies are my best friends. I avoid oil, sugar and processed food unless its once a week, we are all human after all. I am a big fan of High Intensity Interval Training and weight training, I make sure to workout for at least an hour a day, everyday. On days I donating the time or feel tired, I go for a jog. Staying active is the key. My simple math is to burn more than what you eat!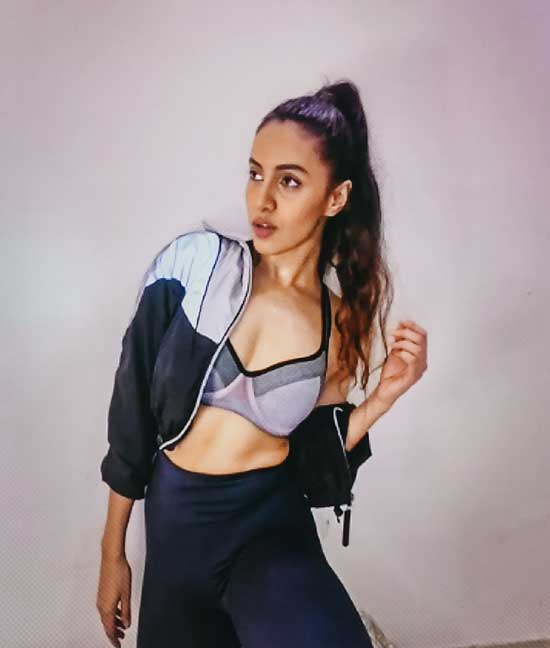 Photographer: Sagar Sarma
Insta Id- sagar_sarmaa
Q: How you think makeup matters to embrace your overall look?
Many people have varied perspectives when it comes to makeup. Personally, I feel makeup too is a form of art and expression. It helps to bring out your features even more. A face full of makeup is just as beautiful as a bare face, it's just in the eye of the beholder. Although knowing how to do makeup is always a plus, it helps you feel better. I being a professionally trained makeup artist myself I feel doing my makeup is a therapeutic process.
Q: Have you faced nepotism?
I haven't faced nepotism but one thing I did face as a model in India is some disparity between the models who have a good network in the field as compared to us who are new. Most of the models have good contacts do end up being the front faces at Fashion Weeks and getting most of the designer campaigns. It is slightly tougher for the ones who aren't very known by the existing and established people from the fashion industry. However, there is cut-throat competition for all, be it the new ones or the experienced ones. It is just a way of looking at it from one's own perspective and experiences.
Q: What new you learned amid the lockdown?
Cooking is one thing I have finally learned in my free time. I tried a bunch of other things too like taking up an entrepreneurship course online and a YouTube channel where I have started teaching modeling for beginners. It's called GauriAnushka. Making content has always made me happy and I guess this lockdown has brought back the artist in me who wants to create again, this time not just to create content but also to create value out of my work. Apart from that, just like everyone I did go into some deep analysis of life and learned how beautiful it is to wake up every day amidst the current scenario where life and death are just numbers. I haven't learned to be more grateful than I am now. Each breath is a gift and I wish to make the most of it while it lasts.
Q: Among so many attires which is the favourite one in your wardrobe?
I have always been a tomboy, regardless of the glamorous dresses and high heels my all-time favorites remain the good old ripped jeans, a basic tee/shirt, and black boots. You will always spot me in a pair of boots and jeans, it's almost a part of my identity now. I'm that girl who would wear sneakers with her wedding lehenga and heels with her night suit at home for my own little glam party!
Disclaimer:
The information contained in this article is for educational and informational purposes only and is not intended as a health advice. We would ask you to consult a qualified professional or medical expert to gain additional knowledge before you choose to consume any product or perform any exercise.