Wafadaari Ho To Aisi! Maqbool Khan from Mirzapur is a remarkable character who has left everyone mesmerized with his stunning performance. Coming from a non-Bollywood background, Shaji Choudhary (Maqbool) did a great deal of hard work that can be seen in the recently aired Mirzapur 2 and earlier series. Devoid of uttering a single word, the Mirzapur actor has awestruck millions of netizens especially during the climax of India's Most Awaited Series on OTT.
Erstwhile, Shaji Choudhary played a number of roles in various movies like Main Hoon Na, Jodha Akbar, Shootout at Wadala, Singh Saab the Great, Action Jackson, Tevar, PK, Mohenjo Daro, Kaabil, and Thugs of Hindostan. However, owing to his impeccable performance and intense look as the Maqbool Khan, the audience is not going to forget the iconic character of Mirzapur1 and 2 for a longer period of time.  At the time when we are in talks with him, he has completed his shooting for the upcoming movie Bagaawat and in the future, he can be seen working on a new project for Pathaan movie.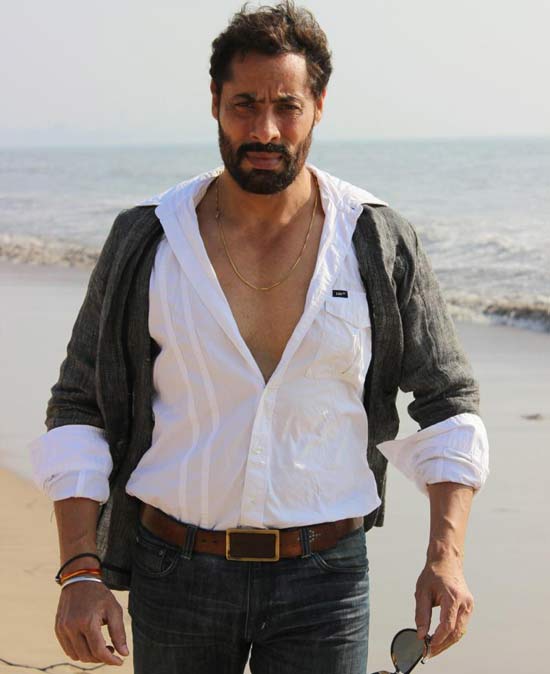 Now, as the character Maqbool has pulled a war against his boss Kaalin Bhaiya, it will be interesting to watch what he will be doing in the next series!! Besides, Shaji's or Maqbool's wafadaari (loyalty) for Kaleen Bhaiya was quite spectacular in the series, the Mirzapur actor is also quite wafadaar to his fitness.
Knowing more about this amazing actor of Mirzapur, Paayel from Sportzbusiness talks to Shaji Chaudhary, where he revealed his acting trivia, fitness routine, favorite exercise, and more.
Q: What is the secret behind Maqbool's physique?
There is nothing secret as such. I just do regular workouts, and I eat healthy food. I just do everything in order to keep myself fit and healthy.
Q: How much Wafadaar (loyal) is Shaji a.k.a Maqbool towards his workout routine and diet?
I am not very much loyal towards my diet as I don't believe in restricting my lifestyle to a particular diet. I prefer to eat healthy foods, and for my physique and healthy diet, I am quite wafadaar (loyal) as Maqbool was for Kaleen Bhaiya.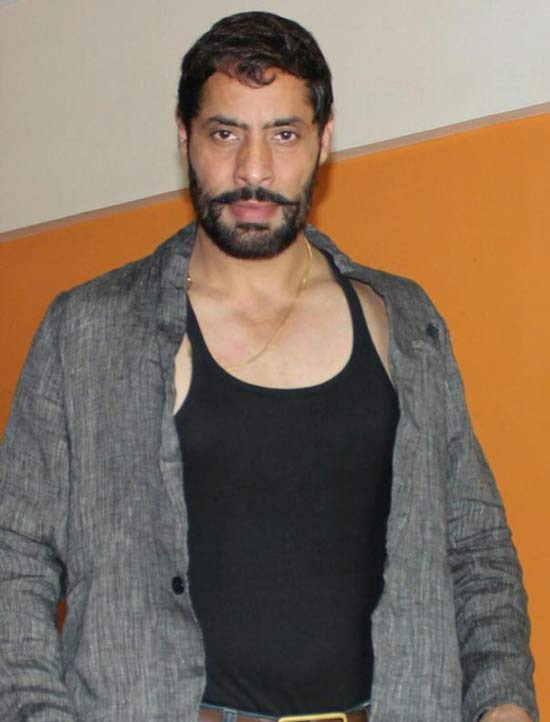 Q: Can you share with our readers a trivia of your acting career?
My acting journey in Bollywood I started my acting career in 2003  however, I was into acting since my school-days where I used to participate in several plays, poetry competitions. I belong to a family of farmers from a very small village called Dodwadi. In my childhood, I used to participate in Ram-Leela plays. I really like to entertain people with my acting.
My first film was Main Hoon Na, where I played a small cameo role. I did several TV serials and played Kilvish in Shaktimaan season 2. I played the role of Adam Khan in Jodha Akbar, 2008. That was a huge opportunity for me. I worked in several movies that include Shootout at Wadala, Singh Saab the Great, Action Jackson, Tevar, PK, Mohenjo Daro, Kaabil, Thugs of Hindostan, and now Mirzapur series. So, it was a great journey of learning that has really developed my skills.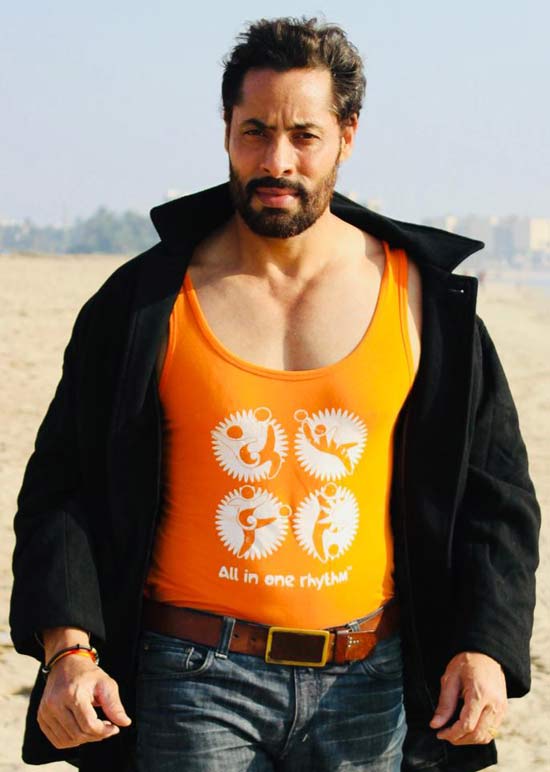 Q: Being an actor, how do you prioritize your profession and physical wellbeing?
Both professional and physical wellbeing should be equally important in everyone's life. If you have nothing professional work, then your life can become meaningless. And if you have a lot of work to do, you should be healthy enough to focus on your profession. We all are known with the saying Pehla Sukh Nirogi Kaaya, so we should prioritize our health first then our profession.
Q: How much time do you devote to your workout routine, and what is your favorite exercise?
It is hard to fix timings for things in my profession as we have no fixed timings for the shooting. I just prefer to do my workout for one or two hours after my shooting. And if I cannot go to the gym, then I prefer to go running.
Talking about my favorite exercise, my favorite body part is the chest workout, and I love doing chest exercises like the bench press.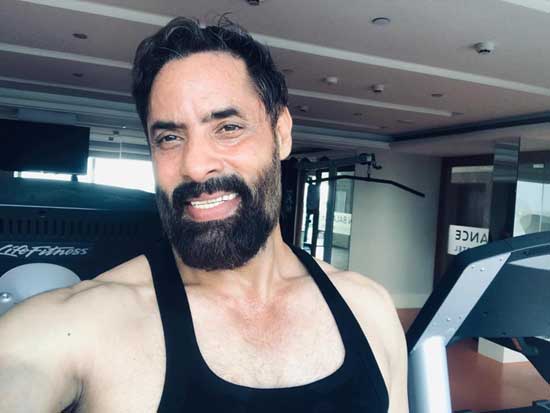 Q: We all are waiting for Mirzapur 3, so what fitness plans do you have for the upcoming season?
My fitness plan from season 1 is the same, and nothing significant changes have happened. Rest is up to the production team. If they want to keep Maqbool's character a little lean or bulky, I will switch my workout accordingly.
Q: Maqbool took a stand for himself in Mirzapur 2. How would you suggest our readers take a stand for their fitness?
As I said earlier, It is really important to take care of your fitness. Amid this pandemic era, we all have realized that 'Jaan Hai To Jahaan Hai'. So, fitness is really important for everyone. We all should focus on eating healthy food and doing regular workouts.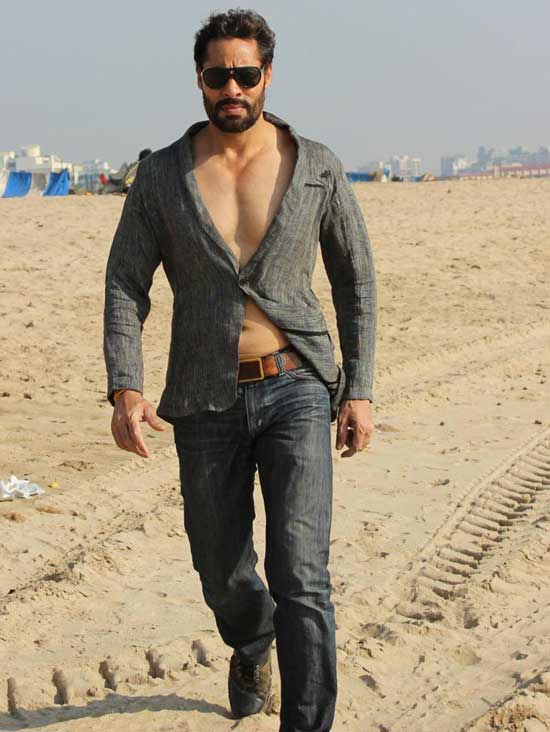 Q: What are the top 5 things you have on the bucket list for the next couple of years?
I am a person who is really connected to his roots, and I love my village a lot. I want to build an old age home in my village as I have seen children leaving their parents and moving to cities for a better lifestyle. I want to take care of parents who are left alone, neglected, or misbehaved by their children.
Secondly, I want to establish a facility for English coaching classes and computer classes for the children in my village. Thirdly, I want to go out for a world tour. Next, I am an animal lover, and so I want to go to some forest and spend time with animals by taking care of them. Lastly, my desire is to work with the legendary Amitabh Bacchan. Notably, I have worked in a movie named Thugs of Hindostan that had Amitabh Bachhan as the cast, but I didn't have any scene with him. Rather I had worked with Aamir Khan.
Disclaimer:
The information contained in this article is for educational and informational purposes only and is not intended as a health advice. We would ask you to consult a qualified professional or medical expert to gain additional knowledge before you choose to consume any product or perform any exercise.