Known as the Best Strength and Conditioning coach, Phil Daru is a former MMA Champion who has been training elite athletes from different disciplines of combat sports and transforming several fitness enthusiasts into their best shape of life. Phil Daru started his career as a Pro MMA Athlete at the early age of 20s and opening own gym just at 22, and subsequently ventured into coaching as a full-time profession after retiring from Octagon at 26. With loads of well-crafted fitness programs at his website (www.darustrong. com), the Strength Coach, Phil has worked with lots of elite athletes and pro fighters. Having most of his training modules entwine amongst, stability, mobility, strength, and conditioning, Phil considers mobility and stability as the baseline before hitting to increase muscle mass and lose fat. Knowing more about him and his training program viz. Daru Strong, Abhinav from Sportz Business Brings an exclusive talk with the American Strength and Conditioning Coach, Phil Daru. Let's read and more about him in an interactive session.
1: Being a former MMA athlete, and now Sports Performance Coach, Share us an anecdote about your journey?
Started fighting with Din Thomas (UFC veteran) and started training with him while I was coaching on the side. I opened my own gym by the age of 22 (2 years after I turned pro) I retired at the age of 26 and went full time on coaching from there.
2: Difference between contemporary fitness genres and MMA training, how often do you see clients bumping in MMA training?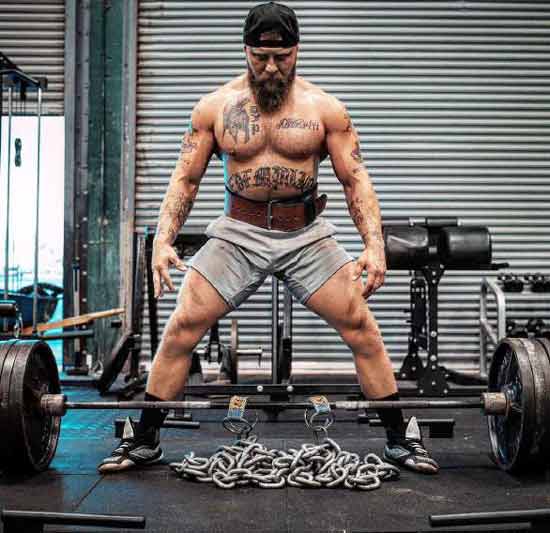 Fitness training is general mma training requires a level of specificity. The average person wants to train or look like their favorite sports athlete or fighter this is why adopting movements and workouts have been utilized. This does help the contemporary fitness enthusiast to gain tremendous results from a body composition and strength building aspect.
3: Moving ahead, Phil your training swirls more around stability, mobility, strength and conditioning, can you tell how much are these important for fitness and body sculpting?
Mobility/stability is the baseline that needs to be set before trying to increase your muscle mass and burn body fat. To increase your range of motion and the ability to control that range allows you to hit muscles necessary to initiate muscle growth. Having strength is going to allow you to lift more weight for more reps. This is a fundamental law to increase hypertrophy; you must lift heavy weights for high enough volume to stimulate a response of growth. Conditioning allows the person to recover from the training and increases the work capacity necessary to do the training efficiently.
4: Amid this lock-down people are not able to go gym in that case, how can one take care of his or her fitness?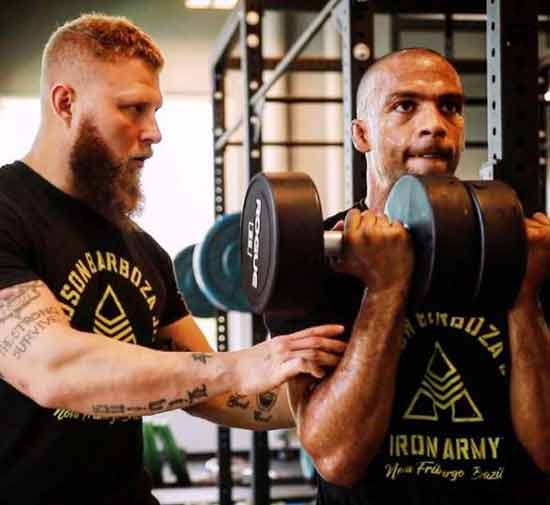 Suggest some easy workouts that can be done at home. Jump squats, pull ups, pushups, leg raises, sprints, and crawling movements will all be beneficial for increasing your fitness. I actually have a full body weight only program that is 8 weeks long it's called "Body Armor" available on my website darustrong.com
5: Well, as there is tremendous growth in the fitness industry, what are the growing needs of the clients and how do you manage to cater it?
People need to be aware of the basics increasing knowledge to improve on body awareness, movement, strength in the right areas, and optimal energy system training to induce health and longevity.
6: Online training is booming with many experts sharing their expertise virtually. In this scenario, how you keep your sessions seamless and strategies to be a leading training program?
Training programs must match the clients individual needs. It must be simple enough to understand but complex enough to drive a stimulus adaptation.
7: Coming to your Athletes Corner, how differentiated are your programs?
Can you tell us little bit about the same? All of my programs are set up to increase a peak level of performance. There always must be an end goal in mind and then we can reverse engineer it. Looking it increase all aspects of physical preparation within a given time frame.
Disclaimer:
The information contained in this article is for educational and informational purposes only and is not intended as a health advice. We would ask you to consult a qualified professional or medical expert to gain additional knowledge before you choose to consume any product or perform any exercise.