Is getting footfall still a snag despite installing state of the art equipment and recruiting best in class trainers? Then there are a few marketing ideas that you can incorporate to your gym facility to augment your slow gathering of clients. By following simple marketing ideas, you can, in fact, market your gym facility in a very patterned way, for that all you need to follow is our series of articles that we have been bringing every month since our January edition. Just to stay ahead of this saturated market of gyms growing in every corner of your city, follow our series 'Effective ways to market your gym facility' and see how good things rollover. As each gym or club is quite distinct, so depending upon your requisites, you can choose appropriate ones and you can ignore which you don't find feasible to attain.
So here are a few ideas through which you can market your gym membership and increase the revenue of your gyms:
Create Members-only Online Content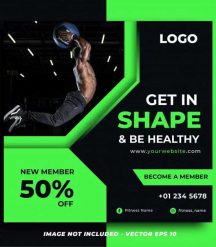 Creating a member-only online content is a smart move to generate revenue for your gym brand in this digital world. You can create this, by recording online lessons before time and uploading them only for the members who have subscribed to your online content program from your website. You can easily set-up a 'member-only' tab on your website with membership plugins like WordPress. Moving ahead, it lets you grade your different membership levels depending on your price, as well as a recurring subscription for ongoing members. Besides, you can offer members-only perks and benefits encouraging different sign-ups.
Run Fitness Program for all Including the little ones
You don't have to limit your gym's fitness program to adjust your clients coming to your gym Physically. Turn in your gym's fitness program 360 degrees and get in touch with those sections of society who can't make it to the gym.
To train such people, you need to offer a tailored fitness program according to their fitness levels which include:
Introductory Fitness class for children
Fitness lessons for adolescents
Customized course for people with disabilities
Level up classes for advanced clients Well, offering fitness doses for such vulnerable groups of people not only is a great way of promoting your brand among people but also it gives you great market penetration.
Make VLOG or Post Interactive Videos online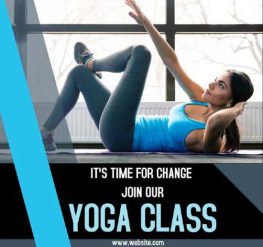 We are living in a digital world where everything is connected through the internet. Internet-borne social media sites have become a great platform to promote your product, service and of course your gyms membership. Each social media platform is flooded with users from all walks of life, making them ideal for tapping your target audience. Talking about fitness businesses, Instagram has emerged as the most effective tool to promote your fitness program as well as your gym brands. Instagram has a flourishing community of fitness enthusiasts and because it supports content in the form of audio/video and images, it can effectively promote the virtues of a healthy lifestyle.
Besides, there are several features that are there that allow people to add media with some special edits that can promote your brand's image eventually.
Use the right hashtags
Not using the right hashtags on Instagram is like driving a car without steering or fuel. Both can end up nowhere if you are missing the right hashtags for your Instagram posts. Hashtags are the tools that boost your Instagram posts. They are used for categorizing your content into a group, apart from also making it easier for users to find what they are seeking. Instagram hashtags are usually added at the bottom of an Instagram post to shape up the category as well as hit the target audience altogether. It will be a great move if you can make your gym's name as a hashtag and keep using them as much as possible, so that it can reach more and more people. Making your job easy, we have listed some best hashtags that you can use for promoting your Instagram post online:
Some best-known hashtags
#GetFit #Cardio #Cycling #FitFam #FitLife #Fitness #FitnessMotivation #FitnessAddict #GetStrong #LiftHeavy #GirlsWhoLift #GymLife #GymTime #NoPainNoGain #PersonalTrainer #Sweat #Weights #WeightLifting #Workout #TransformationTuesday #FitQuote #FitnessMotivation #MotivationMonday #Fitspo #GetFit #Goals #YouCanDoIt #FitnessGoals #TrainHard #GoHardOrGoHome #NoExcuses
Popular Nutrition Hashtags
#Health #EatClean #EatLocal #FitFood #GlutenFree #HealthyEating #HealthyRecipes #Nutrition #Paleo #Vegan #GetHealthy #HealthyLife #HealthTalk #HealthyFoodPorn #IQuitSugar #Detox #Nutrition #CleanEating #AvocadoLove #CalorieCounting #MealPrep #MindBodyGram
Running Hashtags
#Runners Of Instagram #Further Faster Stronger #RunningMotivation #Marathon #MarathonTraining #SeenOnMyRun #TrailRunning #InstaRunners #CrossCountry #Instarunners #LoveRunning #RunnerLife #RunningCommunity #RunningShoes #RunItFast
CrossFit Hashtags
#crossfit, #crossfitgirls, #crossfitlove, #crossfitlife, #crossfitfood, #crossfitcoach, #crossfitmoms, #crossfitters, #crossfitgirl, #crossfitlovers, #crossfitcouple, #crossfitstyle, #crossfitter, #crossfitmen, #crossfitfamily, #crossfitforlife, #crossfitlifestyle, #crossfitstrong, #crossfitathlete, #crossfitwod, #crossfittraining, #crossfitbox, #crossfitopen, #crossfitphotography, #crossfitmotivation, #instacrossfit, #crossfittersdaily, #crossfitmasters, #crossfitcommunity, #crossfitgames, #wod, #crossfitaddiction, #crossfitquotes
Disclaimer:
The information contained in this article is for educational and informational purposes only and is not intended as a health advice. We would ask you to consult a qualified professional or medical expert to gain additional knowledge before you choose to consume any product or perform any exercise.