The groundwork for all happiness is good health. And good health comes from a good diet. Happiness is directly proportionate to a healthy body and mind and a healthy mind comes from a healthy diet. Nowadays we see a lot of cases of depression, anxiety, and stress. From adults to teenagers all categories of people are going through bad mental health. It is very important to understand that diet has a significant role to play in mental health issues.
A healthy diet plays an important role in our mental well-being. It helps us think clearly, improves concentration, reduces stress and anxiety, relieves depression and increases attention span. Hence, work efficiency increases which in turn brings joy, satisfaction and happiness in life. On the other hand, an inadequate or imbalanced unhealthy diet leads to fatigue, poor decision making and tiredness hence leading to inefficiency and dissatisfaction in life.
Tell me what you eat, and I will tell you what you are. Let's understand how healthy food helps in attaining a healthy mental state. We all generally become what we eat. Our brain and nervous system depend upon nutrition to build new proteins, cells and tissues. Also, a variety of carbohydrates, proteins and minerals are required for the proper functioning of the body.
Regards to the concerns about mental health issues, Dietitian Rajat Jain, Founder & Director of Health Wealth Diet Clinic says, "Nowadays children are so infused in eating junk food, from a burger, and pizza to all the crap food available on the market. These children suffer from poor mental health as the food they eat has no nutrients. Children who are under the right guidance and are taught what to eat, how to eat and when to eat, are in a better state of health and have strong decision-making power."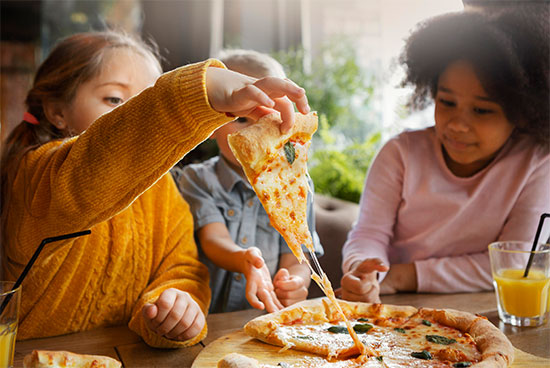 To let our mind function properly and have a healthy mental state it is important to get all nutrients and cover all food groups with the right sources.  There is a strong connection between our gut and brain. Our gut influences our emotional behaviour and the brain affects the bacteria in the gut.
There is a neurochemical that the brain requires for the regulation of physiological and mental processes including mood which is called serotonin. 95% of serotonin is produced by good bacteria in the gut which flourishes by eating healthy and right foods like green leafy vegetables, nuts and seeds, fruits, fish and chicken in moderate quantity, etc.  When we consume unhealthy food or highly processed food then the good bacteria get suppressed in our gut and enough serotonin is not released. In a place, this food causes inflammation in the body and produces toxins resulting in pains, aches, mood swings, anxiety and depression. This depression further leads to over or under-eating resulting in weight gain and sluggishness which again leads to wrong eating habits and finally results in poor mental health.
On the contrary, healthy foods are rich in omega -3, green leafy vegetables, nuts and seeds, and legumes. They have a positive impact on both physical and mental health. Omega -3 helps in the release of neurotransmitters serotonin and dopamine. Tryptophan present in healthy foods like chicken increases memory and eliminates stress. Vegetables and fruits are very good sources of complex carbohydrates which provide energy to the brain slowly and steadily.  All these foods hence increase the attention span, help in the proper functioning of the brain, and lower mental stress leading to a healthy body as well as mind.
This all explains well how healthy food can help deal with mental health issues and it is so important to eat a well-balanced healthy diet to stay fit and happy. Healthy food leads to fewer mood fluctuations and brings happiness and peace in life which is the main purpose of every living being. Always remember, Eating healthy food fills your body with energy and nutrients. Imagine your cells smiling back at you and saying thank you.
About the Author: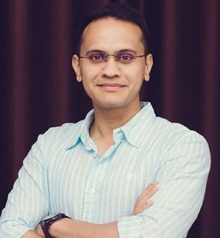 Dietitian Rajat Jain is the Founder & Director of Health Wealth Diet Clinic, the leading nutrition and weight loss clinic in North West India as recommended by numerous fitness platforms. Dr Rajat is a weight loss expert, clinical & sports nutritionist and certified diabetes & wellness educator. He is one of the most trusted and award-winning dietitians in North-West India.
With his experience of more than 5+ years including working with reputed hospitals and fitness centres, Rajat has positively influenced the health of over 7000+ people from different walks of life. Rajat enjoys his distinctiveness of being affiliated with various fitness centres and gyms across West India where he works with the members as a nutrition and diet consultant and engages with their workout and performance on the floor, which offers him a deep understanding of his client's unique level of nutritional response towards their body.
Dt. Rajat Jain has been awarded 5 times in a row as the 'Best Dietitian in Rajasthan' and ranked among the 'Top 10 Most Promising Dietitians in India'. Among various associations, he also works with the Rajasthan Police Academy and Rajasthan Royals Colts & Sparks as their official and consulting sports nutritionist.
Disclaimer:
The information contained in this article is for educational and informational purposes only and is not intended as a health advice. We would ask you to consult a qualified professional or medical expert to gain additional knowledge before you choose to consume any product or perform any exercise.