The man who amazed us with his acting with the character of Sardar Khan from the epic movie of Gangs of Wassepur is all set to entertain more this year. Started his career with just one minute role in Drohkaal, he is known for giving a number of Bollywood hits starting with Satya, a crime drama when he got noticed for the first time to a long list of classic movies like Shool, Bhonsle, Aligarh and the list continues. Yes! We are talking about Manoj Bajpayee who has recently enthralled everyone with his acting in the highly acclaimed web-series of Family Man.
Owing to his contribution to the entertainment industry, he has also been felicitated with India's the highest civilian honor of Padma Shri by the President of India in 2019. Manoj Bajpayee has been the epitome of inspiration and never missed any chance to motivate people. He is also known for his lean and thin physique which gives him a diversity to fit in any kind of role, he chooses.
Knowing more about his fitness, Paayel from Sportz Business Magazine brings an exclusive interview of Padma Shri Awardee Manoj Bajpayee, where he revealed his daily fitness routine and how he takes care of his mental well-being. In the interview, he also talked about his projects like Silence, and Family Man 2.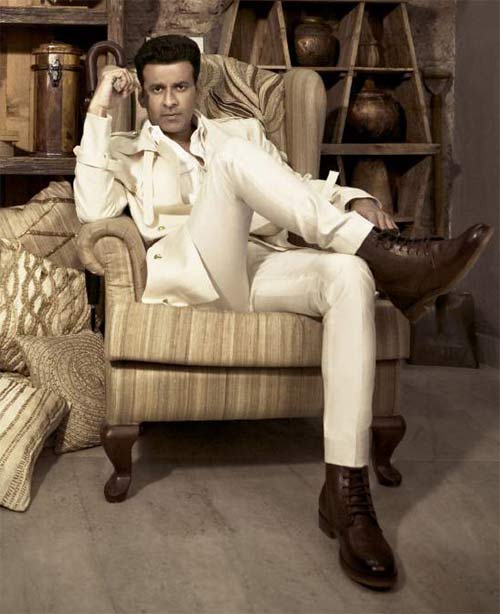 Q: How conscious is Manoj Bajpayee aka Sardar khan for his health and fitness?
The Movie Gangs of Wasseypur was admired by everyone. The writers and director Anurag Kashyap found me capable enough for the film that was liked by everyone. For fitness, I am more into freehand exercise, yoga, sleeping early, getting up early is my way of fitness, and not a big fan of sculpting your body. So I have made my routine that is healthy that helps me to stay fit.
Q: As you have played many intense roles so how do you manage your mental well-being?
For managing your mental health one should have clarity of thoughts and clarity of mission. The industry is something where you can be on heights a day and nowhere on the ground the other. I started working on myself and making my skin thick. I understood that success is not permanent and the failure doesn't define you. There are few mantras that you should always remember yourself. I don't keep things in my mind and that doesn't burden my mind. We all should focus on our work and never increase the needs so we won't compromise on our choices. We should accept ourselves and never define ourselves with someone's appreciation or criticism. I would suggest that everyone should do meditation and yoga.
Q: You have been honored with the Padma Shri honor for your impeccable acting so what kind of fitness motivation you would like to give to our youth?
Padma Shri is the highest honor of our country! I really feel happy to have this and thank everyone who helped me to become a good citizen of this country. For youth, I would suggest that fitness should be your priority and more than sculpting your body you should think positive and do daily exercise. We all say that 'Jaan hai toh Jahan hai' so we should give attention to our health and fitness.
Q: Any special fitness regime you followed to prepare yourself for the sequel of Family Man?
For every role, there is some gaining, and losing weight as it is part of the process. However, I work more on the psychological aspect of the character. In the first season, I was thin and sunken due to the stress my character had. But in the second season, you will see me a little fuller. I work more on the background characterization of the character to perform the role.
Q: At the age of 51, you still have a maintained and lean body-physique. Can you tell our audience what are the things you do to always remain in shape?
There is a regime I follow that I do yoga, freehand exercise, meditation rising, and sleeping early. I also focus on healthy eating that has less oil, less salt and I follow no eating after sunset and I have been following this for many years. I follow many things that my grandfather used to do. This is called intimating in the modern world but this has been followed by people from a long time back and was prescribed by Ayurveda too. This routine helps me to stay fit and in shape.
Q: What is your favorite exercise?
Surya Namskar 40-50 times, jogging for 45 minutes, and twice meditation in a day are some of my favorite exercises that I do daily.
Q: How do you filter your scripts for the movies?
I keep getting scripts and after reading 30-40 pages I drop it if it's not encouraging me. Sometimes if I read the script completely, then analyze that if it is the role I am looking for and not repeating myself. I also think about the director if he is capable of making this role and movie with me. Apart from this I sometimes do films to support my friends, no matter if it goes wrong or right I just want to help them.
Q: What are the major projects, you are currently up to?
The first film will be Silence which will be released on Zee5 and it's a murder mystery. Other than that there is Dial 100 for Sony Pictures and then Family Man season 2, then Kanu Behl's film, Ram Reddy's film, and 4 more projects. I am shooting back to back and no time for myself this year and will surely take a nice vacation after this year in April 2022. Before that, I will complete all my commitments.
Disclaimer:
The information contained in this article is for educational and informational purposes only and is not intended as a health advice. We would ask you to consult a qualified professional or medical expert to gain additional knowledge before you choose to consume any product or perform any exercise.