Anemia is a condition in which the body has a deficiency of healthy red blood cells. It occurs from the lack of red blood cells or dysfunctional red blood cells in the body, and it leads to a reduction of oxygen flow to the body organs. The most common symptoms of anaemia may include fatigue, skin pallor, shortness of breath, light-headedness, dizziness, or a fast heartbeat. Women are more likely to suffer from anaemia because of iron deficiency; Women of reproductive age are more affected by iron deficiency than men because they lose iron during their periods. Pregnancy and childbirth is also a factor that increases the risk of iron deficiency because of excess loss of blood.
The consequences of iron deficiency during pregnancy are alarming, in the case of severe anaemia, researchers have found that it doubles the risk of the death of the mother, and in less severe cases, it can lead to early delivery and poor brain development in babies. Anemia is one of the most common nutritional deficiencies in the world, it is an easy problem to fix but sometimes it remains unfixed because of less awareness or lack of knowledge.
Your diet is something that plays an important part in this problem, because of less knowledge and no supervision, the things you eat can be fulfilling your stomach but can cause a lack of nutrients that your body needs, from the perspective of a dietitian and a nutritionist, this is a major problem because your diet is a very important factor which can increase or decrease the risk of being affected by anemia in women.
The different measures that can be taken for preventing and controlling iron deficiency in women's bodies are by incorporating an increase in food variety, nutritional education, and foods rich in vitamins such as fruits, vegetables, and iron-rich food also help in lowering the risk of iron deficiency. If you are suffering from anemia, your first action should to be consult a certified dictation or nutrition to help you overcome this problem and decrease the chances of future problems stated above. Iron supplements are widely used, either to prevent iron deficiency or to improve the haemoglobin level of people with existing anaemia.
These supplements during pregnancy can reduce the risk of maternal anemia and iron deficiency in women and also benefits the infants, such as reducing the risk of being born prematurely or with low birth weight. In India, the date of National Family Health Survey-3 shows that anemia is very high at 55.3% in women from the age of 15-49 years; India's high value of women's iron deficiency is largely due to the local vegetarian diet and less nutritional value. In India specifically, the richest food in iron are Cauliflower leaves, beetroot, potatoes, broccoli, spinach, soybeans, watermelons, pomegranate, apple, strawberries, vitamin C-rich fruits, liver, chicken breast, prawns, black beans, brown rice, dry fruits, etc.
The rate of iron that needs to be consumed by a woman differs throughout her age with also keeping the factors like pregnancy, Breastfeeding, and a fully vegetarian diet in mind because vegetarians need more iron from food than people who eat meat. This is because the body absorbs iron better from meat than from plant-based foods. Different food contain different amounts of iron, we have included some of the most common food items that can be found everywhere, Dark chocolate, Chocolate, Chickpeas, Potato, Green peas, Chicken, Rice, Tofu, Spinach, and Breakfast cereals.
About the Author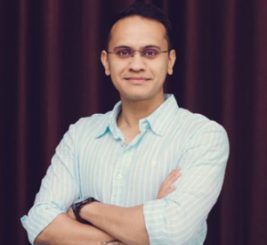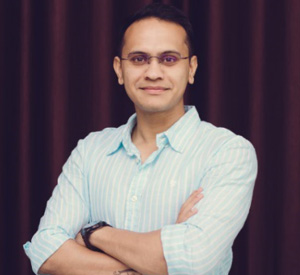 Dietitian Rajat Jain is the Founder & Director of Health Wealth Diet Clinic, the leading nutrition and weight loss clinic in North West India as recommended by numerous fitness platforms. Dr Rajat is a weight loss expert, clinical & sports nutritionist and certified diabetes & wellness educator. He is one of the most trusted and award-winning dietitians in North-West India.
With his experience of more than 5+ years including working with reputed hospitals and fitness centres, Rajat has positively influenced the health of over 7000+ people from different walks of life. Rajat enjoys his distinctiveness of being affiliated with various fitness centres and gyms across West India where he works with the members as a nutrition and diet consultant and engages with their workout and performance on the floor, which offers him a deep understanding of his client's unique level of nutritional response towards their body.
Dt. Rajat Jain has been awarded 5 times in a row as the 'Best Dietitian in Rajasthan' and ranked among the 'Top 10 Most Promising Dietitians in India'. Among various associations, he also works with the Rajasthan Police Academy and Rajasthan Royals Colts & Sparks as their official and consulting sports nutritionist.
Disclaimer:
The information contained in this article is for educational and informational purposes only and is not intended as a health advice. We would ask you to consult a qualified professional or medical expert to gain additional knowledge before you choose to consume any product or perform any exercise.