Kiran Dembla, a 45-year-old celebrity fitness trainer is a motivational speaker who takes a stance for millions of Indian women. A TedX speaker, Kiran Dembla has always inspired women especially Indian Women who usually find themselves jammed in the cobwebs of domestic responsibility.
She presents a quintessential role model for following your passion without thinking of your age.
Her life showcases how women should not strangle their passion for the sake of societal norms of house making. In fact, women should learn to balance their duties while attaining their own passion.
Talking about her entry into this male-dominated industry of Bodybuilding, Kiran said, "At the time when I started doing bodybuilding in 2006, I did not think otherwise. At a time when hardly any woman flexing her muscle in the gym, I was steadfast and determined to my passion to stay fit and strong which eventually turned into bodybuilding. Devoid of any negative vibes, which I usually don't entertain, I was consistent with my newly found passion."
In the later years after pursuing an online course of a personal trainer, Kiran worked hard on her body and spent several hours doing practical exercises that made her an effective trainer with in-depth knowledge of human anatomy and suitable exercises. She shares, "Only pursuing the course and earning certificates don't work as you need to have practical knowledge. You need to give proper results to your clients and I worked hard for the same," Appreciating the contemporary period of fitness when w o m e n a r e also coming ahead, Kiran said, "gone are the days when women were reluc- tant to get into this field, all thanks to ever-rising awareness of fitness now at least 40% of women (urban) are aspiring to stay fit and strong and are actively flaunting fit body."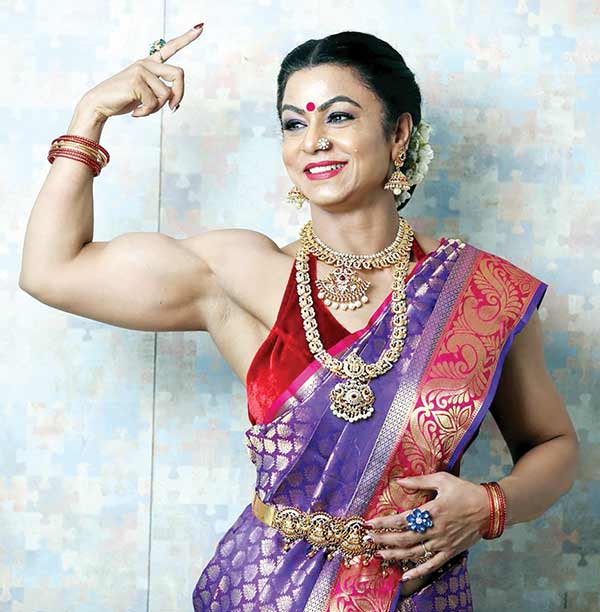 Being a mother and that in an Indian society means a lot!
In India patriarchy still persist to be in prominence and it takes a lot for a woman to excel amid such a conventional mindset of society. Kiran Dembla is part of a league of women, who have an iron heart and strong will to go strong against such motion. Let's hear her complications faced by her being a house maker and a mother of two kids.
Kiran Dembla is also a mother of two kids and she recounts how tough it was," I started bodybuilding after delivering my second child at an age of 33, and you should understand a mother's body change a lot after that as compared to an unmarried girl. It becomes way tougher for a mother to lose body fats which get accumulated after giving birth to a child. I worked really hard to outrun these hurdles,"
Besides bodybuilding which she has pursued in her later years of married life, music was the thing she always followed.
Kiran was a state-level renowned vocal artist and devoted 24 years of her life to music. And guess what her love for music, still continues, as she has been grooving many with her extraordinary DJ skills. It can be said if following your passion is art then Kiran must be an artist. In her recent quest for her next passion, she has been trying her hands in photography. In addition to that, she is also scaling mountains which make her mountaineers also.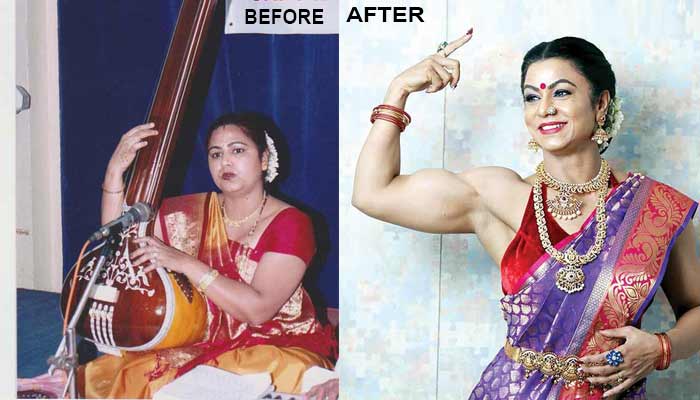 It is quite inspiring that by just following your passion you can be whatever you want to be, isn't it?
Having such an urge to follow your passion, Kiran Dembla's life exemplifies of never stopping at your excuses. In the wake of inspiring many especially women and teenagers, she has been actively holding mike at several motivational talk shows, including Indian Tedx Talks.
It is commendable to see an Indian homemaker proved herself and made her name at an age where social media tools were quite not in the game. Apparently, Kiran and her hard work over several clients' bodies including celebrities Upasana Kamineni, Tamannaah Bhatia, Prabhas, Taapsee Pannu and of course Ajay Devgn which enlist her into the list top celebrity body sculpture.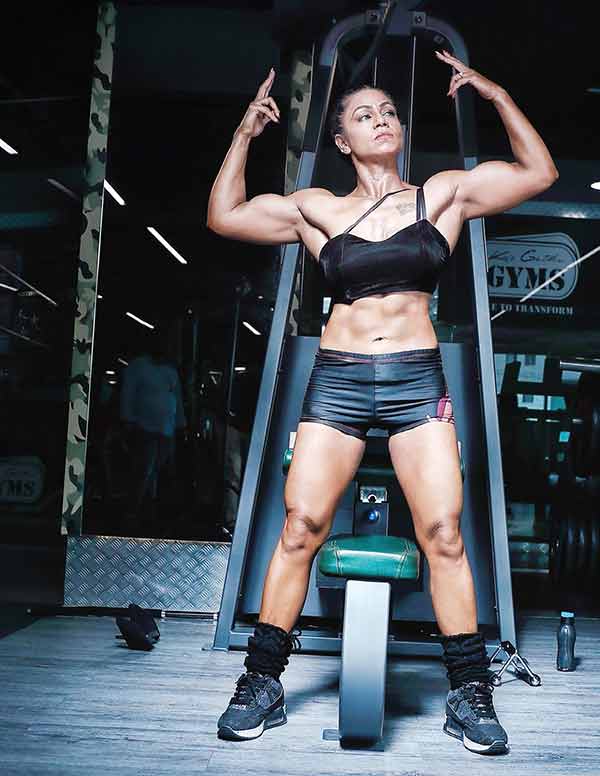 Don't compare yourself to others in the gym
Genetics matters a lot
Talking about genetics, Kiran suggests people not to compare themselves to others in the gym and said, " In order to build muscle, people should go ahead in a scientific way, understanding their kind of body growth and the kind of genetics he or she is carrying, as genetics matters a lot. People should not compare their body to others in the gym as it might be time taking for someone to beef up muscle in comparison to someone of a younger age to gain muscles".
At a time when there is such unprecedented growth of veganism, Kiran has her own point of view regarding a new trend of turning to a plant-based diet. Kiran said, "At the end of the day what suits you, it matters. You can't be forced to have anything and leave something else, it is totally depending on your taste,''. Coming to Kiran's diet that she regularly takes to fuel up the protein and other essential nutrients for her toned up muscular body she adds, " I take eggs, pulses, a lot of fruits and yes chicken whenever I feel like. In order to meet daily protein requirements, I only take Whey Protein of ON Iso Pure.
Generally, I try to add varieties of fruits, vegetables including lettuces, spinach, broccoli, corn to my daily platter. Apple Cider Vinegar constitutes an essential part of my early meal apart from that I take brown and other healthy food items. I travel a lot so, whenever I travel, I try to carry healthy foods like fruits, diet biscuits or get something packed healthy and balanced at Subways at airports. I think it's better to eat clean rather than eat shit".
To all women who are strangling their dreams amid daily homemaking cult, Kiran vehemently leaves a message of getting strong and said, " Women should be mentally prepared who want to follow their passion, they need to go beyond their conventional role of homemaking, as you should not be responsible to raise your kids, family members and kids have to understand this. Women should nurture their children so that they don't become a liability for your own growth. Stop pampering your children and teach them to stand on their own and make their image. Finally, I would like to add to all women out there that there is only one life so follow your passion without any guilt".
So, this was a column dedicated to an unconventional strong lady Kiran Dembla who has proved that if you are determined to follow and love yourself then your there with no if and buts, all you need to do is to be strong mentally and of course to get along becoming strong physically.
Disclaimer:
The information contained in this article is for educational and informational purposes only and is not intended as a health advice. We would ask you to consult a qualified professional or medical expert to gain additional knowledge before you choose to consume any product or perform any exercise.